This past weekend, we caught up with Cozette Harris and her horse, Adventure, as they "adventured" to TIEC for our fantastic Schooling Days! Read all about their experience below.
What did your horse think of the facility?
The barns were very clean and looked like they had been freshly painted. My horse, Adventure, loved the footing and performed really well! He was a bit spooky at the raised spectator platforms at first, but settled right in when we got to work. I think he forgot they were there! He rode very well and I was happy with all the space we had in the ring.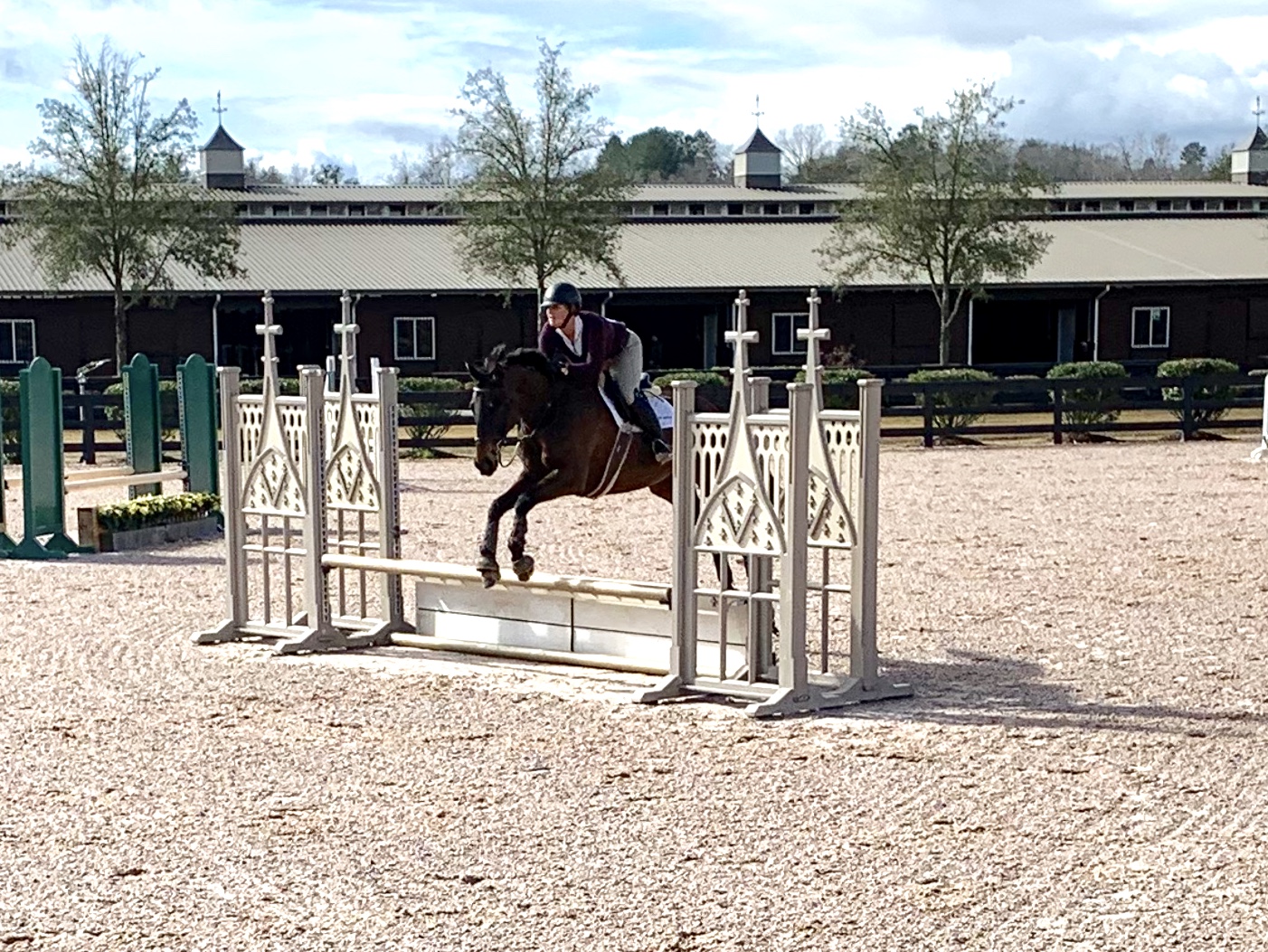 How do you think it benefitted your horse?
Adventure has always been very anxious about traveling and usually takes a while to settle into new places. Due to work, I was not able to show him last year and wanted to get him off property to see how if he would behave in a show-type environment. I thought Schooling Days would be perfect for him because it has that "horse show" feel without the stressors of an actual horse show. He ended up settling in pretty quick!
I think what he benefitted most from this experience was learning that he can get off the trailer, do his job, and get to go home right away without any issues. In the past, he has taken the first day or two at the show to get all his pre-show jitters out. That has really diminished our actual time showing and ends up being a lot more work for the both of us. I am hoping this experience has taught him that if he does his job well he gets to be done faster and gets to go back to his stall to relax, eat, and get lots of treats.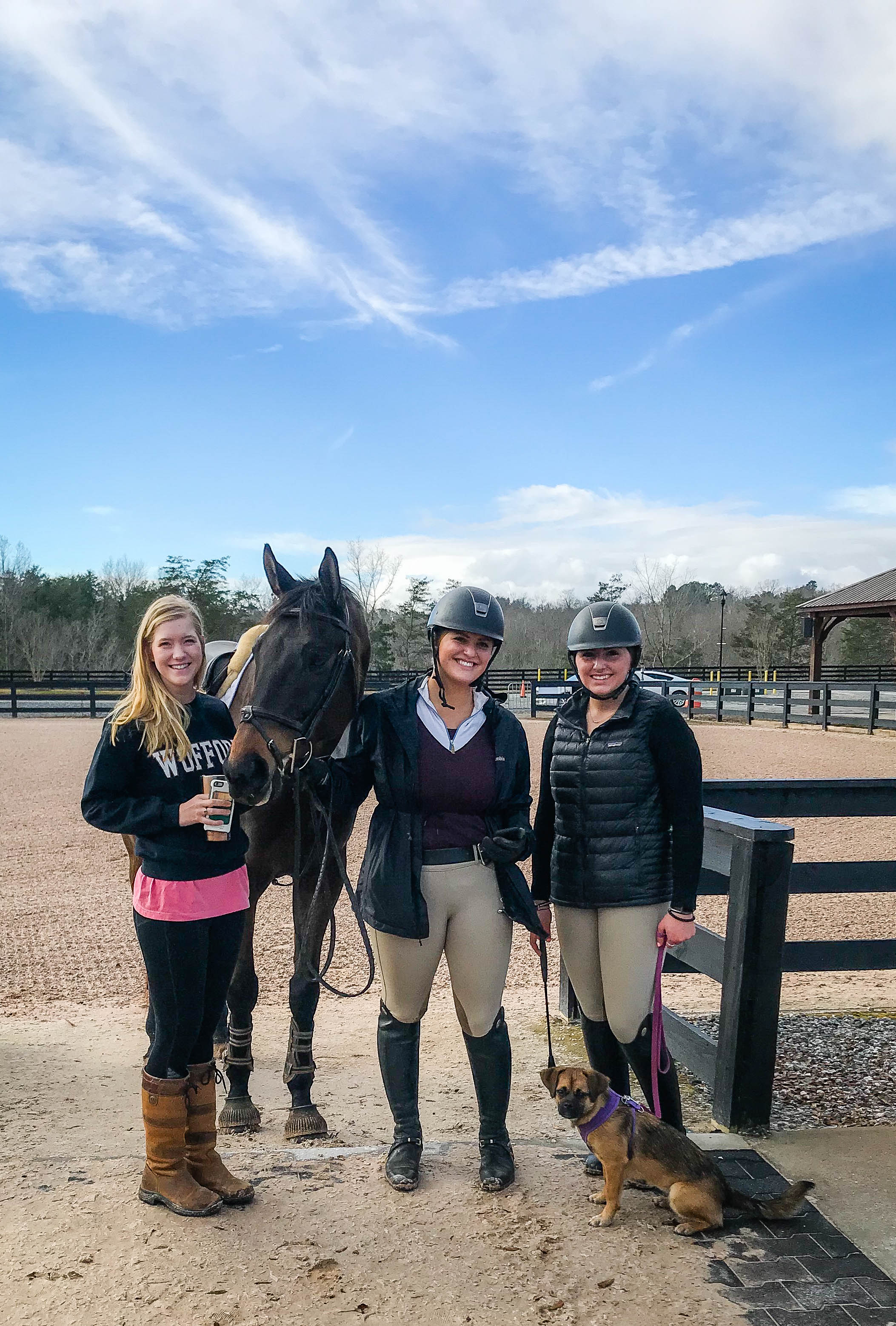 Did Schooling Days help you prepare for future competitions?
I think this experience was very beneficial for us as we look towards future competitions. It was perfect to get out those show jitters after a year off and just come ride around in this environment!
What was your favorite part of the day?
My favorite part of the day was being able to walk around on the bridle path, enjoy the facility, and just be happy spending time with my barn friends and my horse! That's something I don't get to do much when I'm showing because everyone is always busy running around to different rings and thinking about the next class. We got to just hang out with each other and the horses for the day.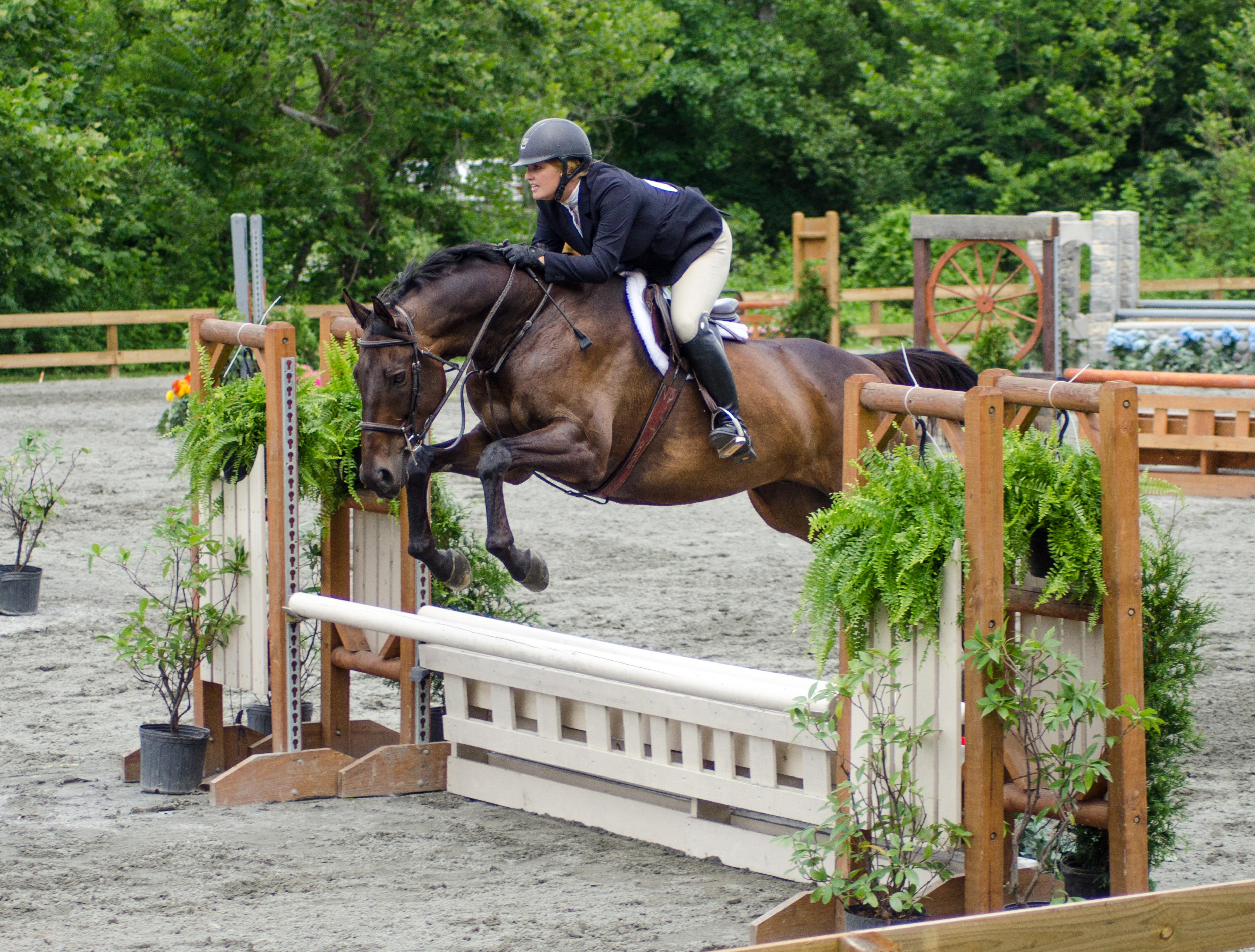 What would you say to someone thinking about coming to schooling days?
Do it! It's such a great option for horses who need more experience traveling, adults who are just getting back into the show ring, or kids who need more show experience! It's even great for professionals who have young horses that they need more time schooling before showing, and really anyone who wants to do something different with their horse. It is also inexpensive enough  to do it multiple times. The environment is so laid-back that even the most anxious of horses had a good time!
Thanks for chatting with us, Cozette! We hope to see you and Adventure back at TIEC very soon!