We are so excited to be hosting Tryon Spring Dressage 1 CDI3* presented by Adequan® at TIEC! With competition gearing up for this weekend, we caught up with Leif Aho, Wellington-based trainer and competitor, who will be showing in the CDI3* this weekend. Be sure to come out and watch these talented pairs with their fancy footwork in the CDI and National divisions!
What are you excited about competing at TIEC?
We showed all winter in Wellington at Global at the same facility, so I'm excited about a new facility, cool weather, and seeing how Classy Sinclar "Scamp" goes.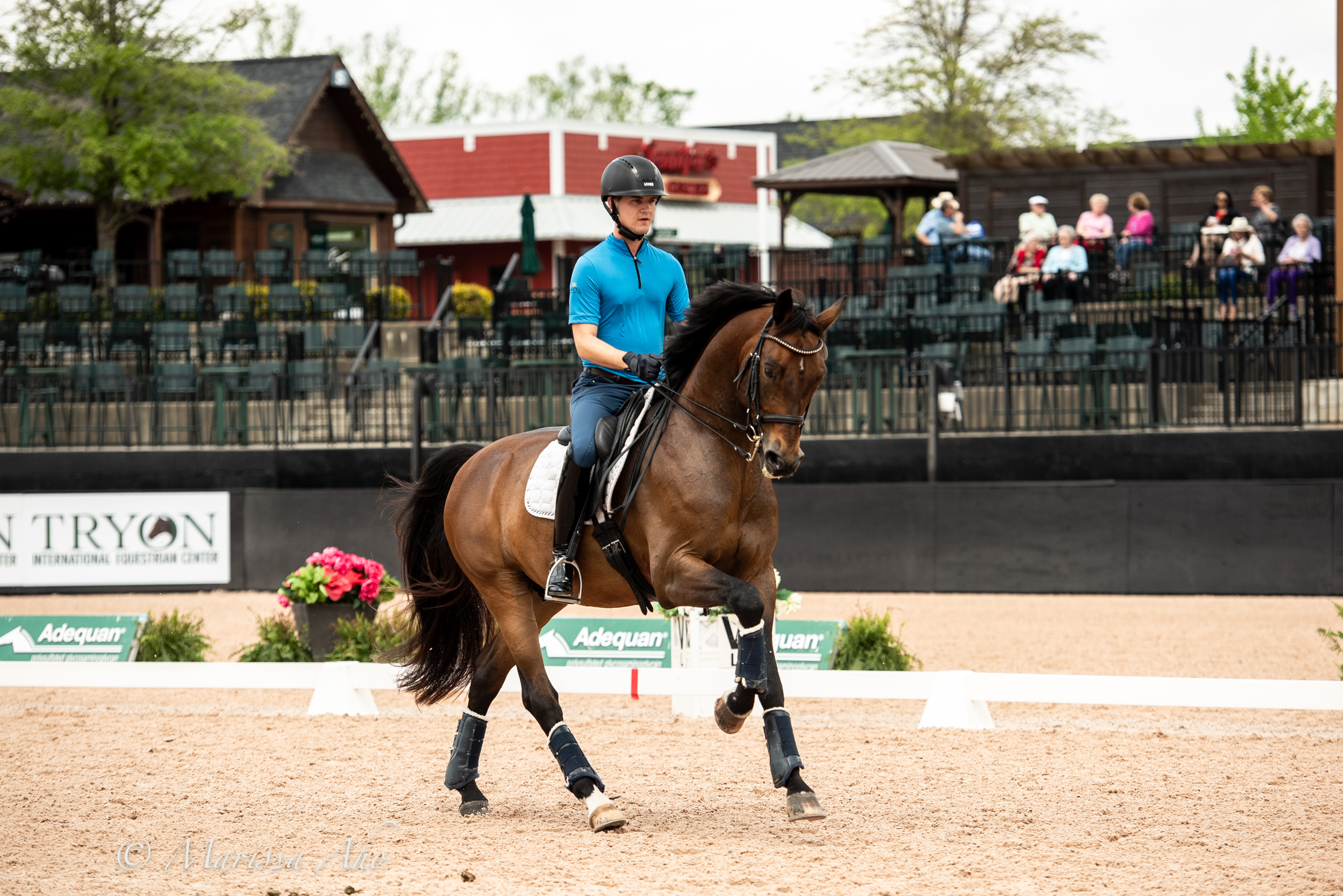 How are you enjoying TIEC?
We are loving the facility. Scamp has been super relaxed here. He's been just chilling out and loving the luscious grass! We're super happy with everything.
What have you been working on this winter?
We've really been working on getting the Small Tour really solid and trying to get up the next level in the Small Tour, and really looking to get our scores in the 70's. A couple of weeks ago, we worked on some new skills in the Development Horse Program with USEF Development Coach, Charlotte Bredahl. We've got a few new tools and new gears now, so I'm excited to see if we can pull those out in the show ring. 
Scamp shines in the pirouette work; he has some amazing pirouettes, and great tempis as well. We also found a new gear in the trot. He's got a lot of really cool skills.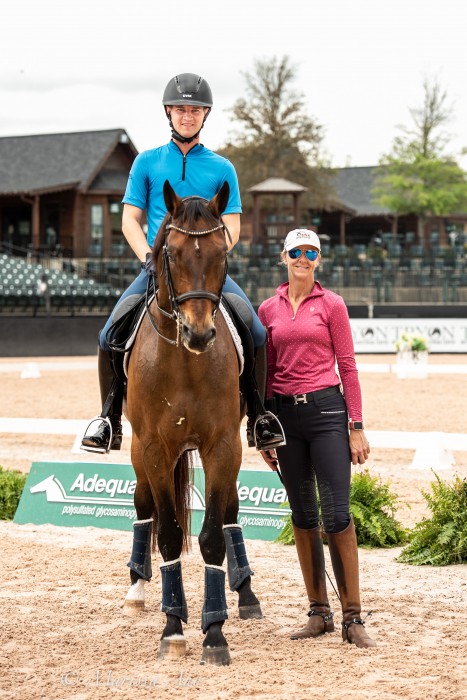 What are some of your future goals with him?
The PanAm Games is something we're definitely shooting for, and next year we're shooting to show in the Grand Prixs. Scamp is a fun horse, he tries his heart out, and has a really great personality.