Between rides during Tryon Welcome 2 competition, we caught up with Doug Payne (USA) to discuss his success aboard the Jumping and Eventing mounts he brought to Tryon, and how his week at the venue has helped prepare him for The Fork at TIEC presented by Lucky Clays Farm. You'll be able to spot Doug aboard five different mounts in CCI 4*-S, CCI 3*-S, and CCI 2* competition this week!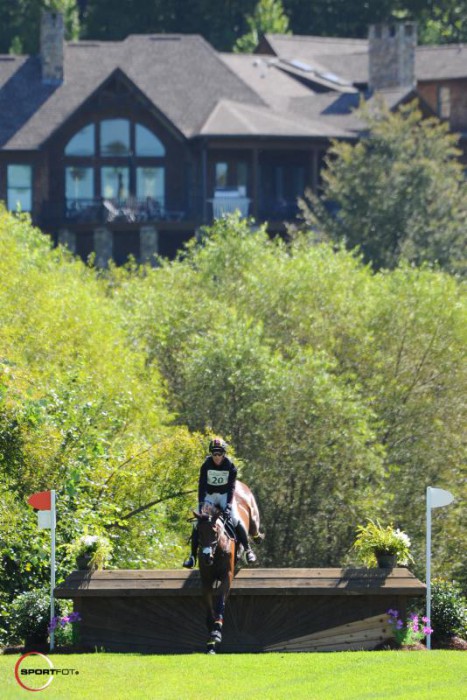 Doug Payne and Vandiver are no strangers to the White Oak Course
©Sportfot 2017
You brought the Eventers and the Jumpers to Tryon Welcome 2. What's your strategy going into The Fork at TIEC next week?
It's really helpful to be here this week. We're probably 40% jumpers at this point, so we would be here this week anyway, but I think the ability to get the horses in the rings and get them comfortable with everything can never hurt, right? And we're very, very lucky we've got a great group of horses coming up, but the more exposure they can get to a big environment the better off they're going to be. So if I can get them here a week prior, then it's all the better.
They were great, too. Quantum Leap was champion this week in the 1.30m Division, and he had just stepped up to the 4* level at Carolina. Vandiver might've been reserve I think, in the 1.30m, and they went one-two in the 1.20m Division also. So, it's good, because in the end they can help pay their way and get exposure at the same time!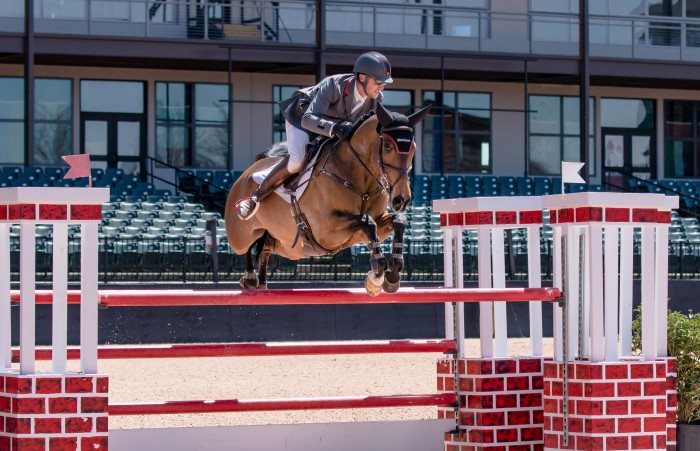 Doug aboard Quintessence, a mount that will not be competing at The Fork at TIEC, during Tryon Welcome 2 competition.
©Bailey Beck
As a result of this strategy, how do your horses like TIEC?
I mean honestly we are here quite a bit – we are based in Aiken [SC] right now, so it's close by and I think the conditions are very good and the horses are comfortable with it. It's great.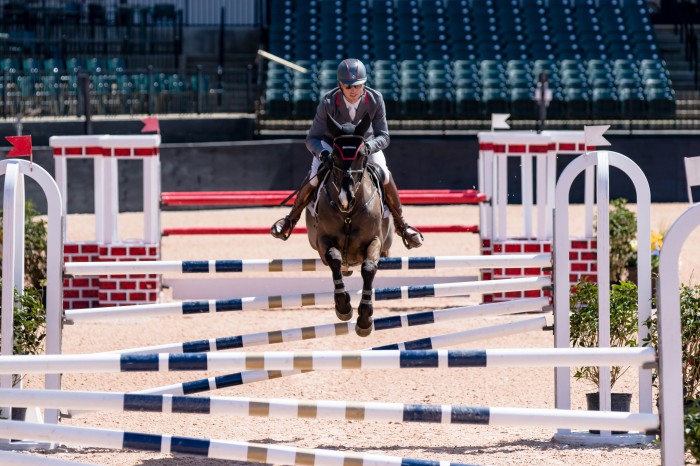 Young mount "Marshal" gaining experience in Tryon Stadium during Tryon Welcome 2 competition.
©Bailey Beck
What's interesting about The Fork at TIEC this year for you?
I think it's just exciting to get a bunch of really nice up-and-coming horses here and to get them exposure, and be able to jump them on roughly the same course as the WEG will be really educational for the horses. From what we understand, the track at [White Oak] is a similar feel to what it would be at the PanAm Games, so that will be good for them.