For Immediate Release
Sarah Madden for TIEC
Mill Spring, NC – June 30, 2021 – Tryon Summer Dressage 1&2 (June 17-20) saw three days of USDF competition hosted at Tryon International Equestrian Center & Resort (TIEC) as part of the 2021 Tryon Dressage Series. Competition continues with Tryon Summer Dressage 3, which will be hosted August 14-15. Learn more at www.Tryon.com/Dressage and read on for highlight results and rider interviews.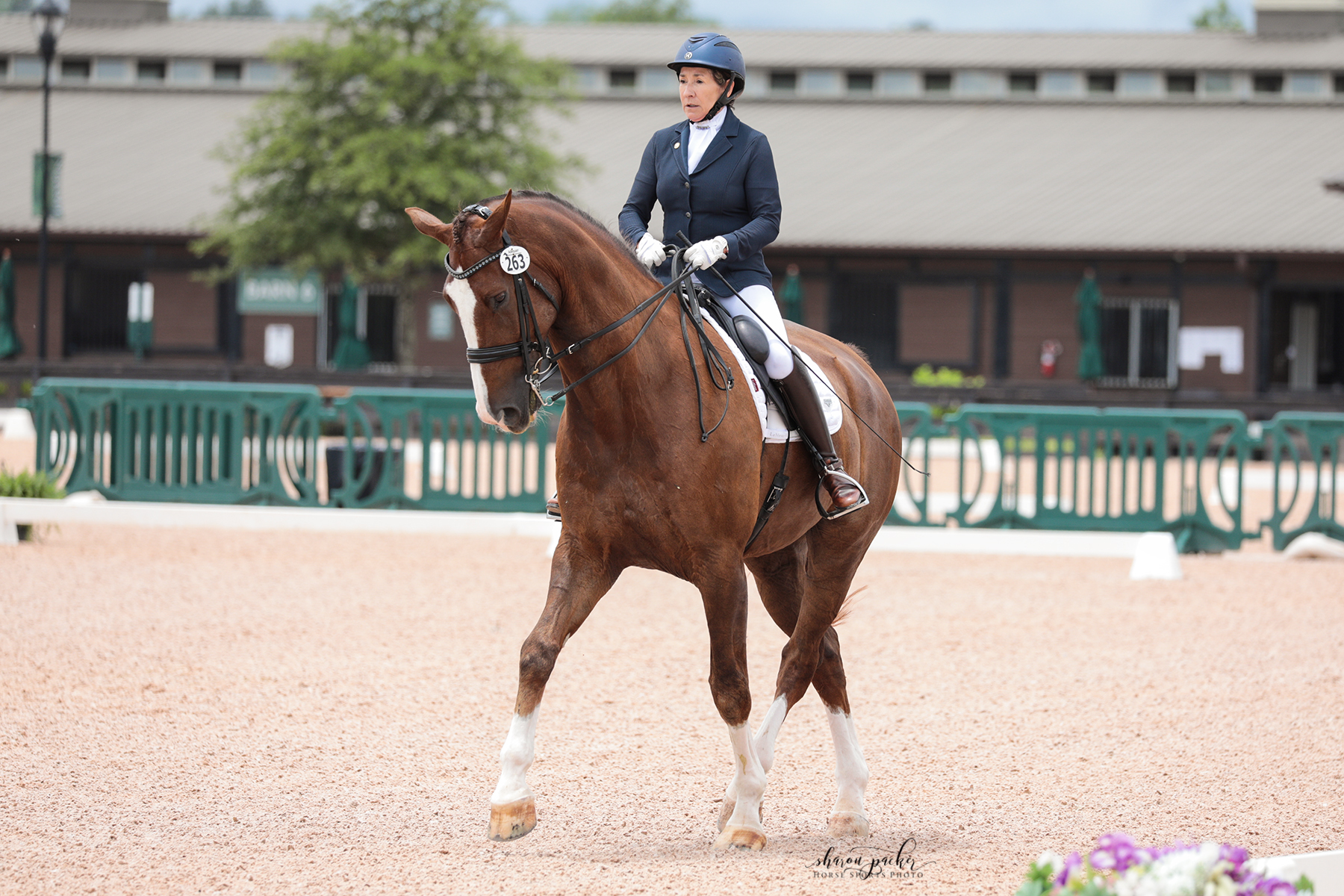 Kimberly Clark and Duvaldez
©Sharon Packer Photography
Kimberly Clark (Cornelius, NC) dominated the Third Level Test 3 Division presented by Coolvio all weekend with Duvaldez (Valdez x Venga) among Adult Amateur competition, winning Sunday's class on a score of 69.375%. Julio Mendoza Loor (Columbus, NC) was the Open winner on Sunday, scoring 66.875% with Zafira MWF, the 2015 Friesian mare (Meinse 439 x Wanda of Black Pearl x Wander 352) owned by Sherri Garner, and also claimed second aboard Golden Rule, the 2012 Oldenburg gelding (Good As Gold x Alkmene GF) owned by Maria Martz, after their 65.875% score.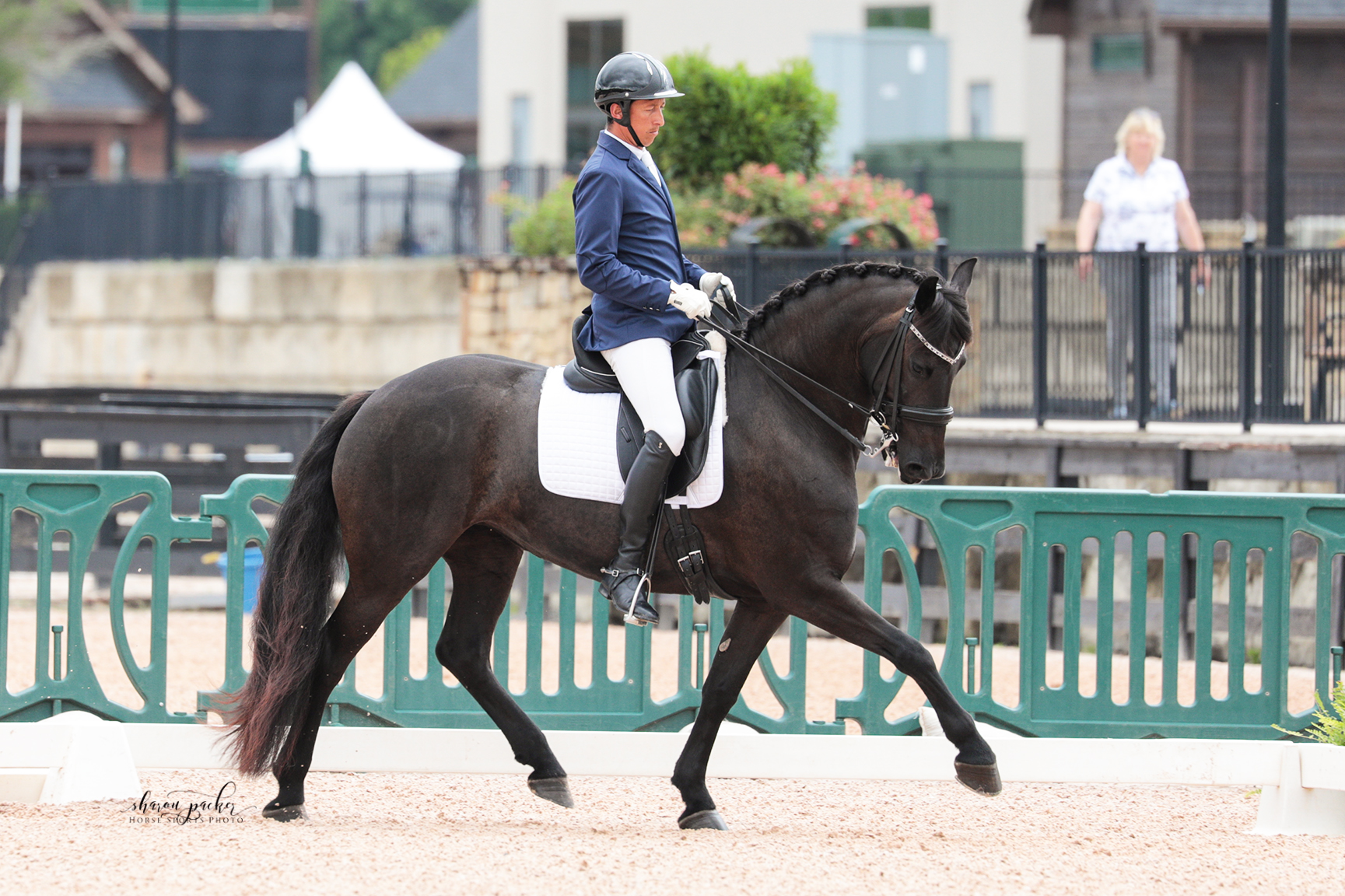 Julio Mendoza and Zafira MWF
©Sharon Packer Photography
Clark and her own 2008 Dutch Warmblood gelding earned the highest score across all competitor groups. "My horse is pretty awesome. He's a really good boy," she said. "After a long winter of training, he felt really good. We hit a little bit of a wall last year. Dressage is still new to me as I've only been doing it for six years. We went back to basics to fill in some holes, and it seemed to work."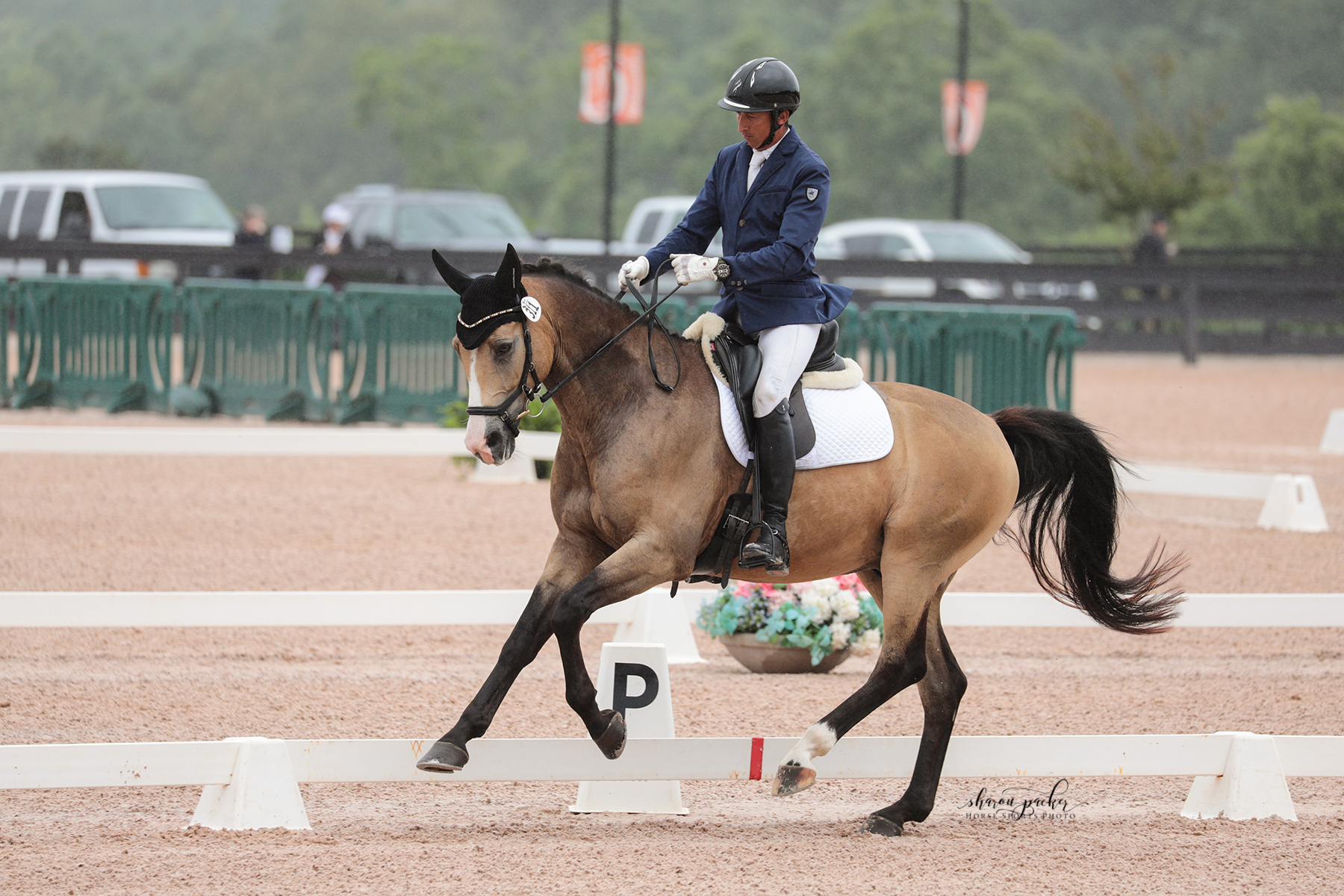 Julio Mendoza and Golden Rule
©Sharon Packer Photography
Despite Clark's relatively new introduction to Dressage, her hard work has proved to pay off after her impressive test over the weekend. Clark commends the work that she has put in to reach this level of competition, "Finally, after a lot of work, our half-passes have gotten way better. He has really good trot work right now, too. Our trot is very strong."
Clark shares her plans for the future with her gelding, "We'll probably do a couple more shows and get a fourth level freestyle going, and then try to head to Regionals and see where that takes us!" The pair definitely has an exciting future ahead of them after displaying an astonishing performance.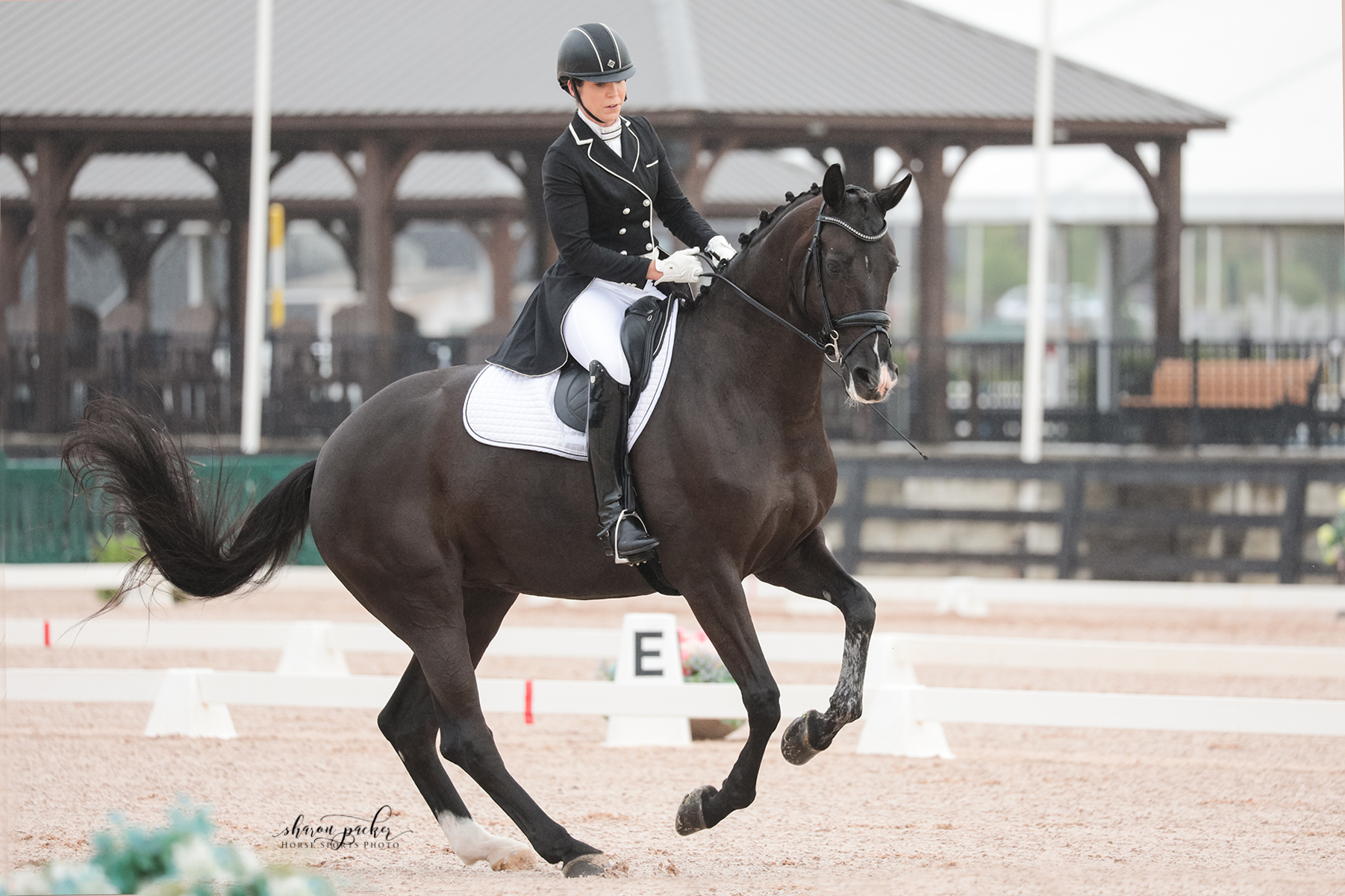 Justine Wilson and Sierranova 
©Sharon Packer Photography
Sunday's FEI Prix St. Georges competition resulted in the highest scoring ride awarded to Justine Wilson (Beech Island, SC) aboard Sierranova, her own 2009 Hanoverian mare (Sir Donnerhall x Ananova x Alabaster), scoring 70.294% in the Open division. Julio Mendoza Loor (Columbus, NC) earned both second and third place, riding his own mount Jewel's Goldstrike, a 2011 Dutch Warmblood gelding (Brettonwoods x Zilia x Scandie) to a score of 69.264%, and Donna Kelly's Drambuie, a 2012 Hanoverian gelding (Damsey x Laura), receiving a score of 68.676% for third.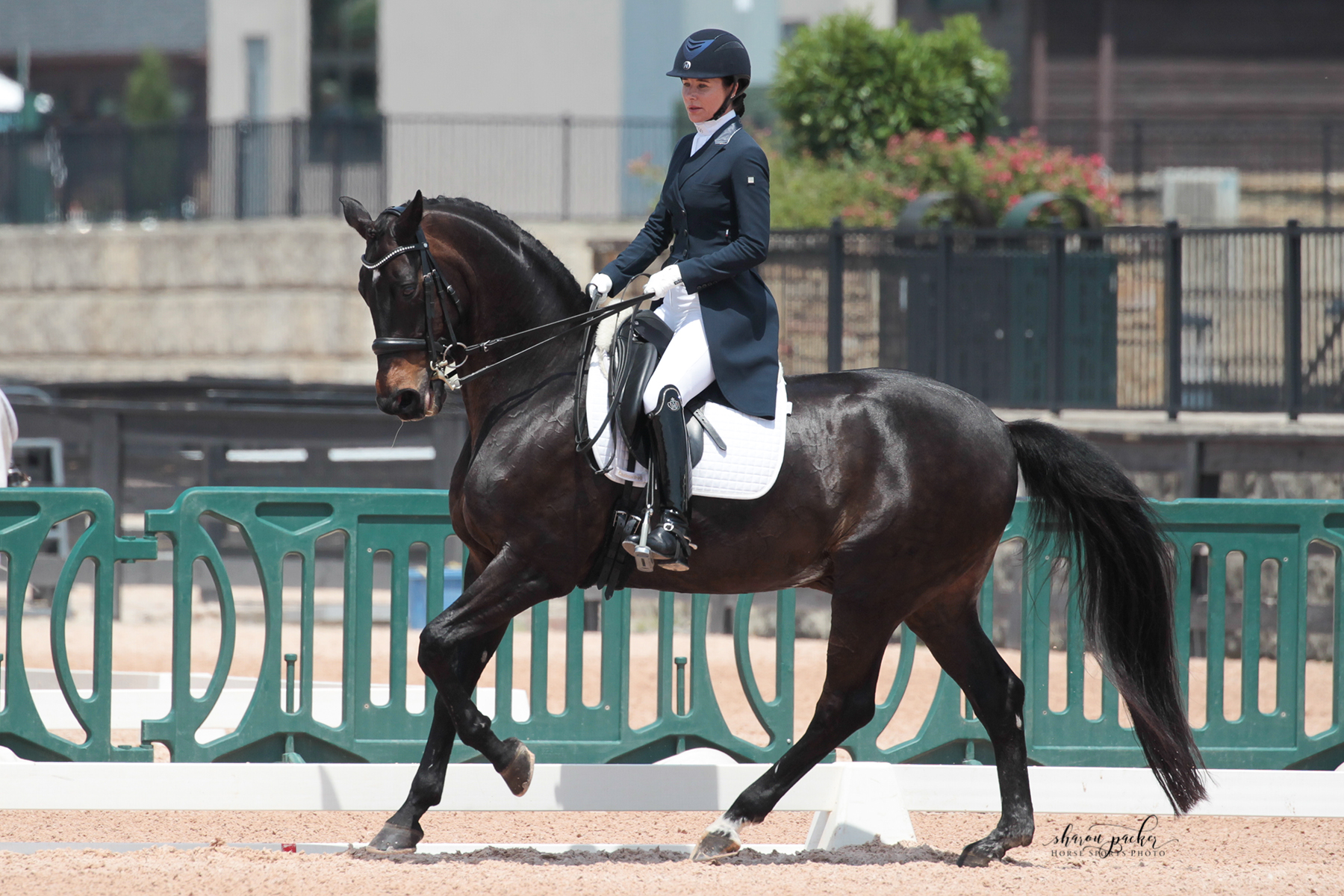 Nikki Greenburg and Destiny
©Sharon Packer Photography
Saturday's FEI Grand Prix was championed in the Open division by Lehua Custer (Wellington, FL), who rode to a score of 66.152% with F.J. Ramzes, the Dutch Warmblood gelding (Juventus x J. Rambiance x Rampal) owned by Wendy Sasser. Nikki Greenburg (Franklin, TN) was the Adult Amateur winner, earning a 62.065% with Destiny, the 2003 Danish Warmblood gelding (Diamond Hit x Midt-West Regina x Rubinstein) owned by Diamante Farms.
To view all results from Tryon Summer Dressage 1, click here.
To view all results from Tryon Summer Dressage 2, click here. 
To view all CPEDI results from Tryon Summer Dressage 1&2 CPEDI 3* competition, click here. 
All competition information for Dressage and Para Dressage competition at TIEC, click here. 
Photos ©Sharon Packer. These photos may only be used once in relation to this press release. With questions, contact media@tryon.com.