For Immediate Release
Mill Spring, NC – March 17, 2023 – Tryon International Equestrian Center & Resort (TIEC) is proud to announce its participation in the 2023 edition of the Major League Show Jumping (MLSJ) series. Due to conflicts with FEI calendar, Tryon International will not host MLSJ CSI 5* Team competition as originally intended, however Tryon Fall 4 will serve as a preview event with 2* and 4* competition sponsored by MLSJ. This preview will feature two prime time evening events, including a "AA" ranking Major League Grand Prix and "B" ranking Welcome competition.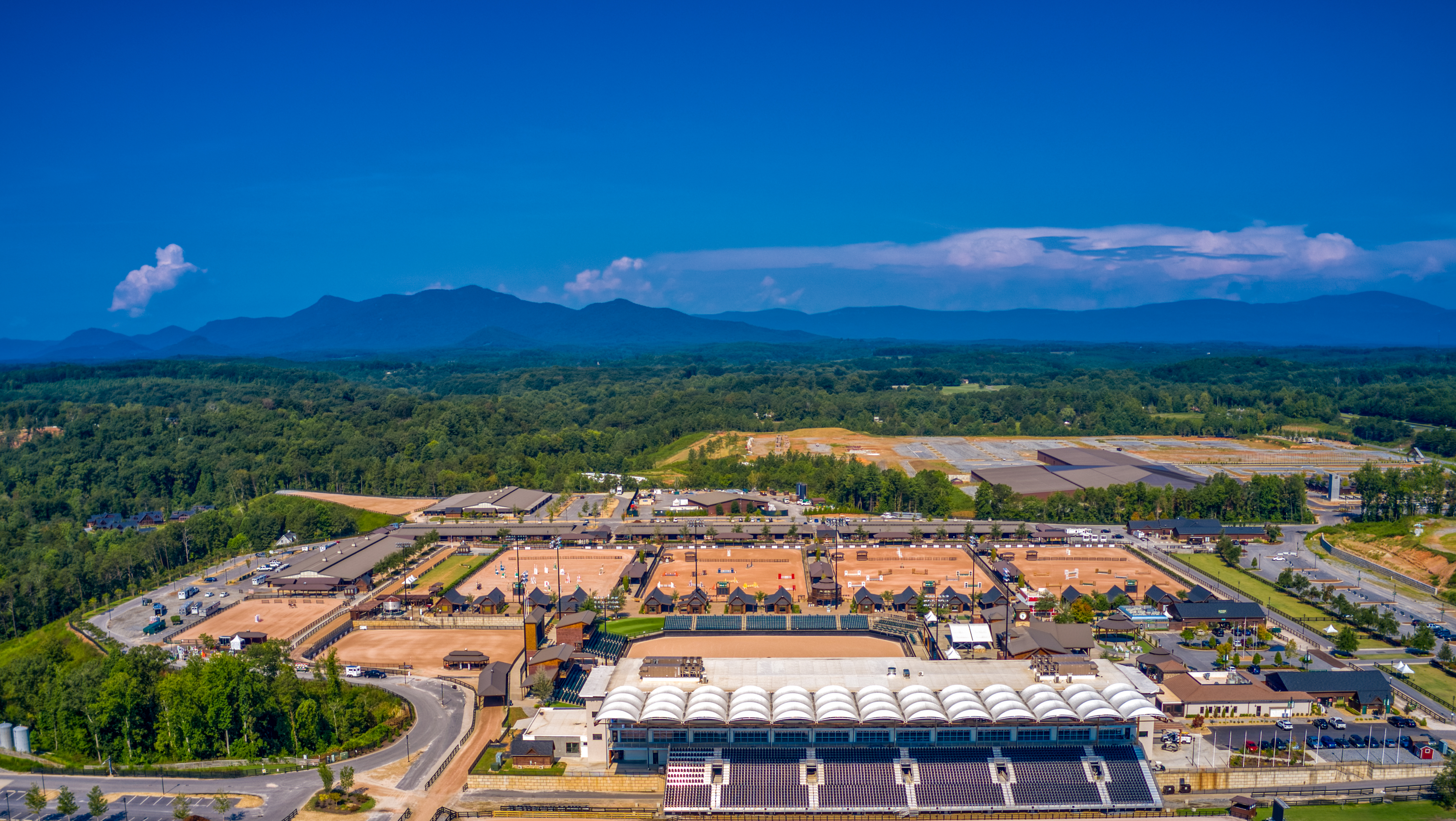 ©Erik Olsen
Competition supported by MLSJ will take place in Mill Spring, NC, October 11-15, 2023 alongside Tryon Fall 4, USEF Premier Hunter/Jumper and FEI CSI 2* and CSI 4* competition. The week's festivities culminate in the $328,000 CHF Grand Prix CSI 4* on Saturday night during Tryon's signature Saturday Night Lights event, under the lights in the famed Tryon Stadium, with the Blue Ridge Mountains as a picturesque backdrop.
TIEC's Director of Equestrian Operations, Molly Oakman, commented, "I am thrilled that we are partnering with the MLSJ team to add this caliber of competition to our programming this fall, with plans to host the 5* team competition in 2024 and beyond. We are excited about this new partnership as well as the MLSJ format, and are looking forward to a successful Tryon Fall Series with this event as a major highlight for us."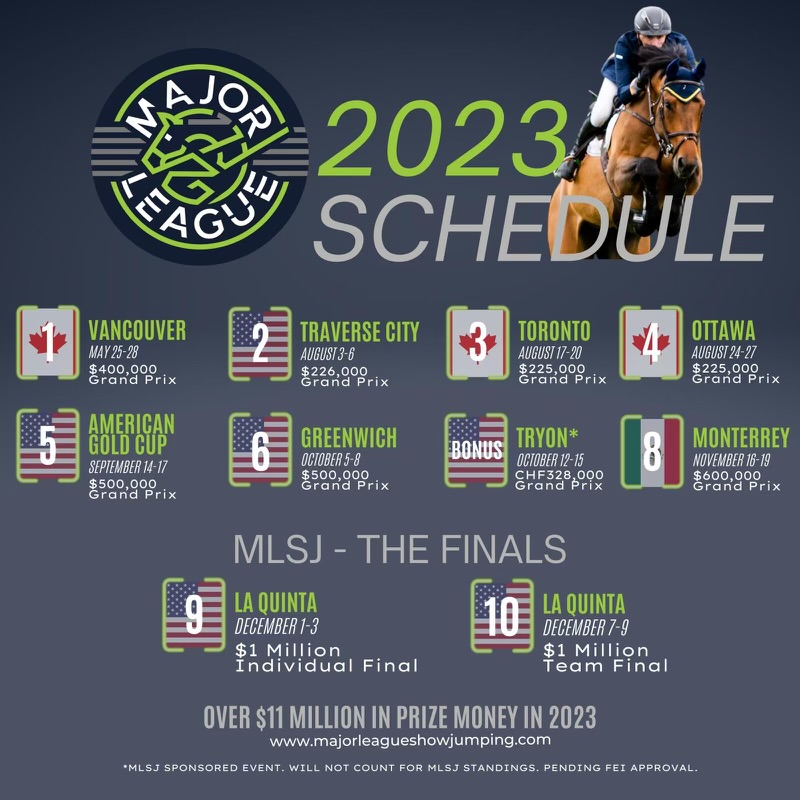 The 2023 Tryon Fall Series is set to feature six weeks of Hunter/Jumper competition, with four weeks of international Jumping competition at the CSI 2*, 3* and 4* levels. The full Hunter/Jumper competition schedule is available at www.Tryon.com/compete, along with information on on-site lodging and stabling reservations.
"The addition of Tryon in 2023, albeit through a different format than we originally intended, brings a world class facility with an incredible fan base to the tour," said Keean White of Major League Show Jumping. "We look forward to partnering with the Tryon team to put on a truly exceptional and exciting event this fall, with even more to come in 2024!"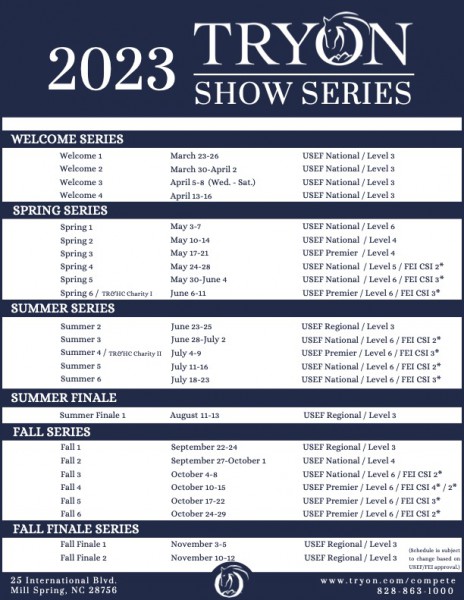 About Major League Show Jumping:
Major League Show Jumping is a fresh concept that brings 5* Show Jumping to spectacular North American venues. This incredible experience is highlighted by social events, team rivalries, action, and world-class sport, as the world's top riders compete at some of the best venues with a history of excellence. The league features eight teams competing at ten events for more than $11,000,000 in prize money. Learn more at www.majorleagueshowjumping.com or download the app.
About Tryon International Equestrian Center & Resort:
Tryon International Equestrian Center & Resort (TIEC) is the ultimate destination for all who love horses, outdoor living, and an active lifestyle. Home of the FEI World Equestrian Games™ Tryon 2018, TIEC offers first-class facilities for equestrian events of all levels and disciplines. Located in the Blue Ridge Foothills of Mill Spring, NC, the competition experience is complemented by diverse onsite restaurants, a variety of shops, relaxing lodging getaways, family entertainment, and more.