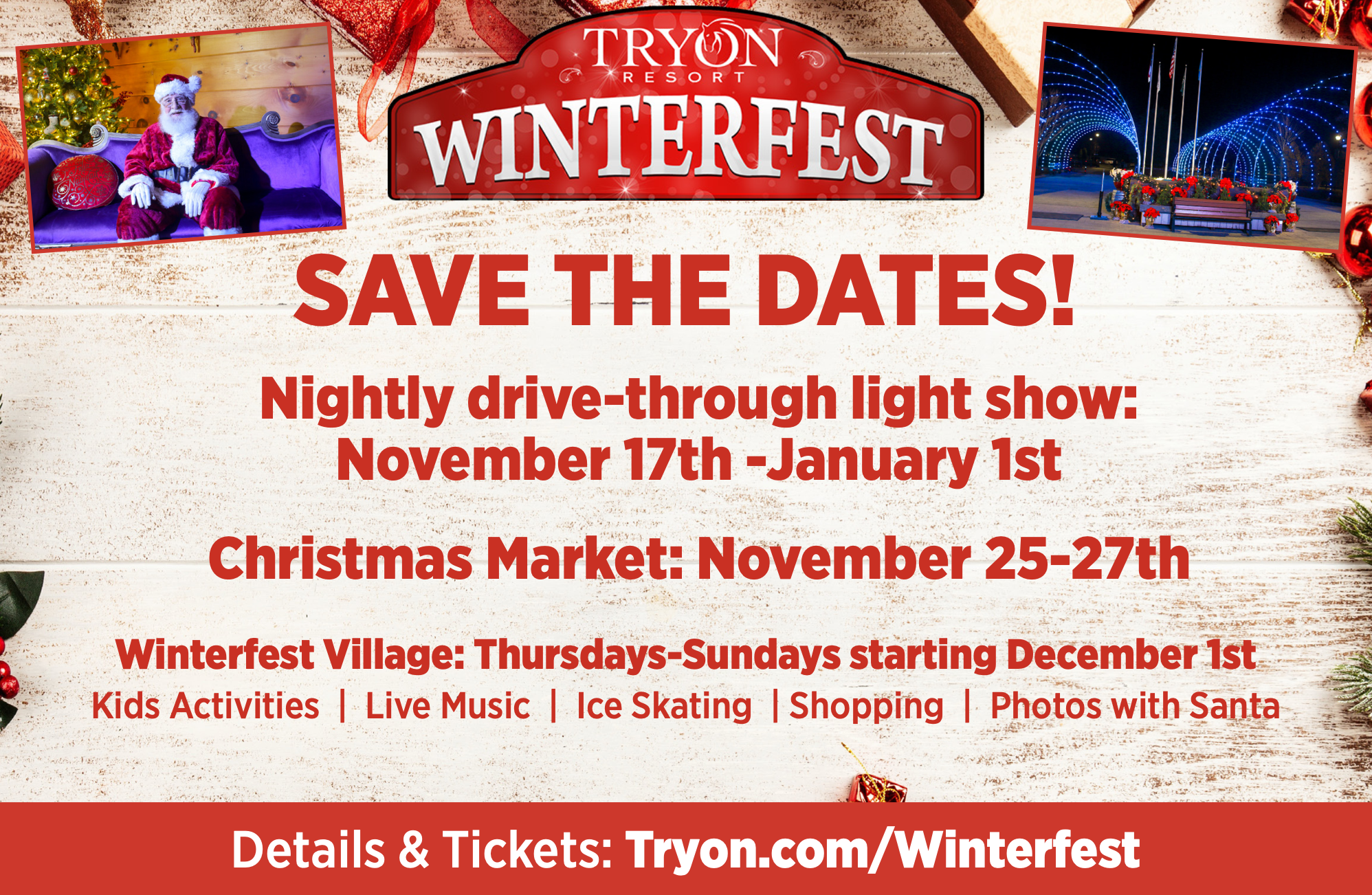 This holiday season, come back to Tryon Resort to find festive fun for the entire family, with winter wonderland activities for kids of all ages, abundant holiday shopping, quaint settings, cozy lodging, and delicious food. Spend some quality family time in the foothills of the Blue Ridge in a magical holiday setting, making new cherished memories at every turn.

Winterfest Village, the highlight of every Tryon Resort Winterfest, will take place Thursdays-Sundays 5-9pm starting December 1, 2022. Winterfest Village is FREE to attend, with all live performances, concessions and shopping, dining, meeting Tryon Minis Pumpkin and Daisy, and each evening's closing parade available for enjoyment without the purchase of a ticket. Gain access to see the Grinch, visits with Santa (photos available for purchase separately), ride on the giant ice slide, carousel rides, enjoy bounce house and bucking horse rides, with your Winterfest Village ticket.
Available online in advance or at the gate, tickets are $20/child 12 and under and $5 for adults accompanying kids through experiences. Tickets are available here.

Shadrack's Christmas Wonderland drive-through light show will be open EVERY evening (November 17-January 1), featuring two miles of dancing lights synced to the music on your radio. Bring the whole family and ring in the holiday spirit! Tickets are by the carload, and available online or at the gate. Learn more and purchase your tickets here.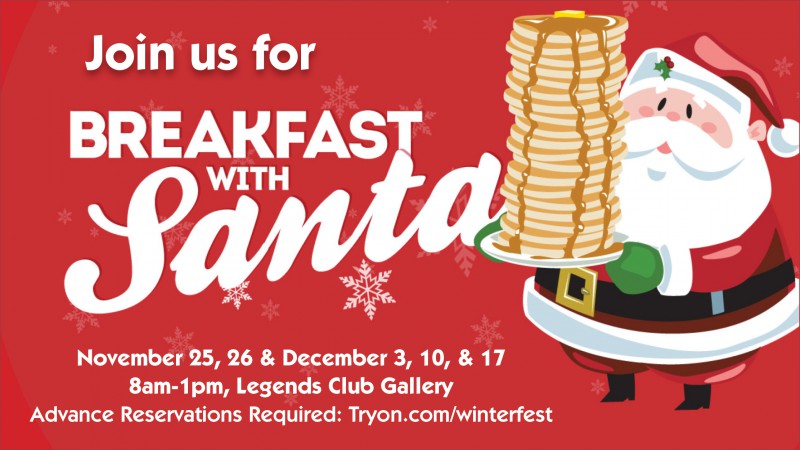 Breakfast with Santa will be hosted in the Legends Club from 8am-1pm, with opportunities to interact with Santa himself while enjoying a delicious kid-friendly buffet of breakfast favorites alongside adult favorites. Reservations are required in advance with adult, children's and family group pricing available. Learn more, reserve your spot, and view the menu here.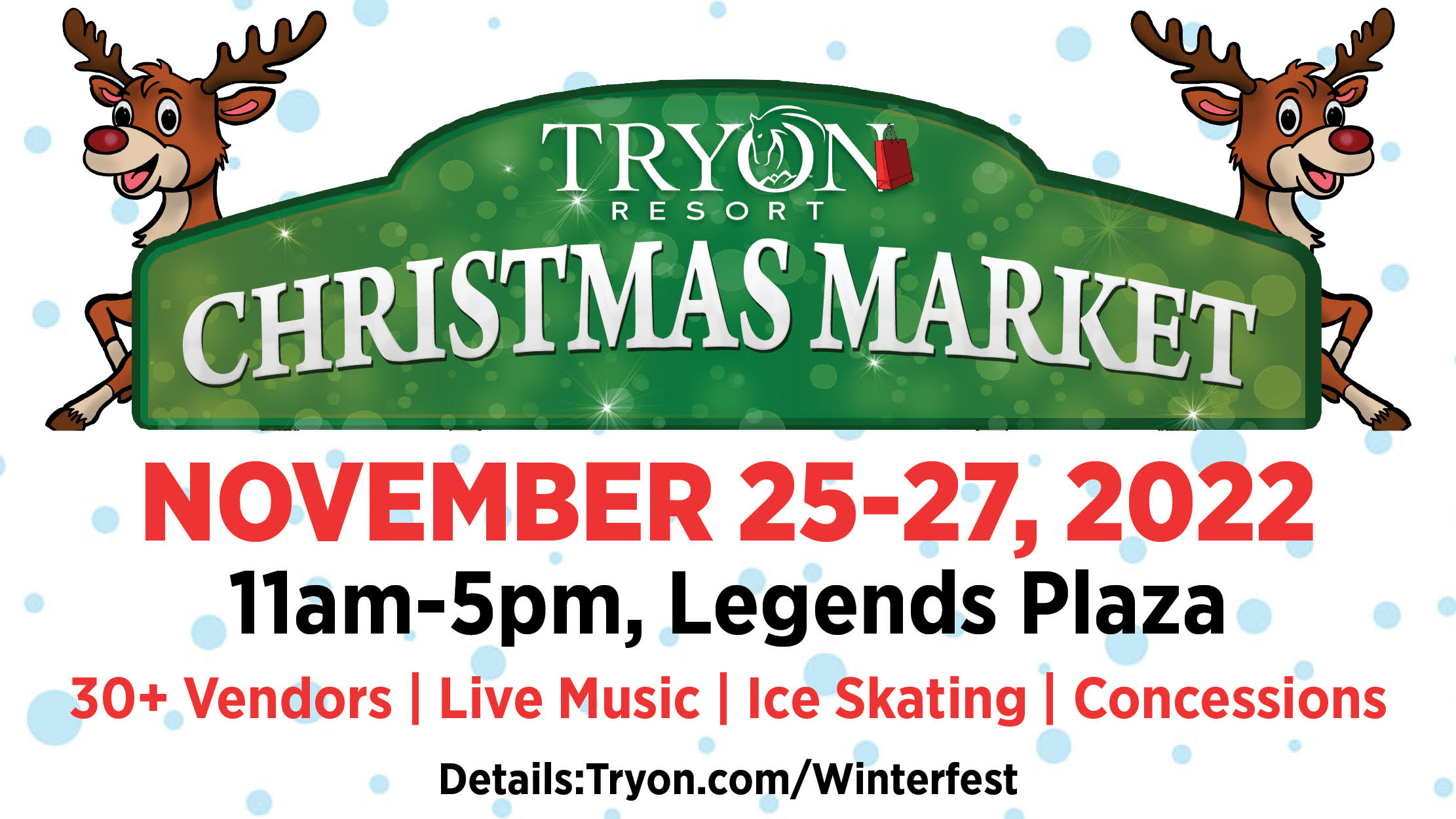 The Tryon Resort Christmas Market will feature more than 30 vendors curated to help you find gifts for everyone on your list this holiday season! Skip the hassle of shopping malls and trade chaos for Christmas cheer and handcrafted gifts. The market will be hosted front and center in Legends Plaza, right next to Tryon Resort's Unique Boutique and General Store. Don't forget to visit our seasonal shops and boutiques, too! Admission to the Christmas Market to shop the vendors is free and open to the public. For the full vendor list, click here.
Live music will be featured all weekend long, with Darin & Brooke Aldridge bringing their talents to Saturday's program. The award-winning Bluegrass band will grace the Legends Plaza stage with two sets at 2pm and 4pm. More information about live music programming throughout the weekend is still to be announced.
Christmas Market Dates: 11am-5pm, November 25-27th
New This Year: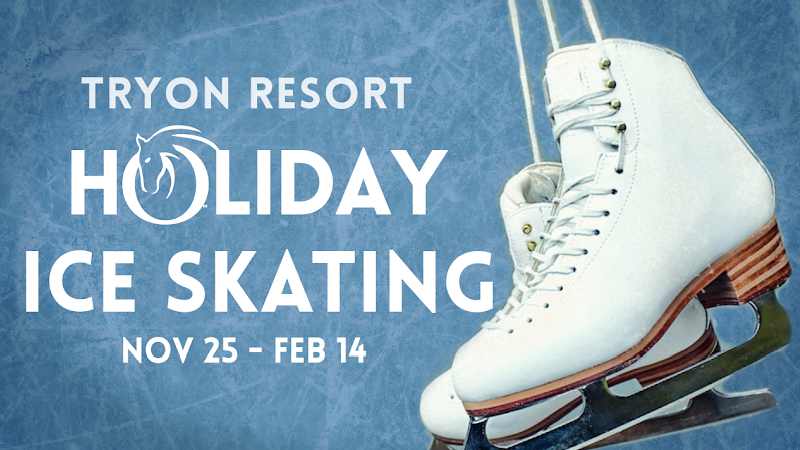 The weekend will also serve as the opening weekend for Tryon Resort's Ice Skating Rink, offered Thursdays-Sundays in the famed Tryon Stadium with skate rentals available by the hour. Bring the whole family to enjoy ice skating and get your shopping done all in one magical destination! For hours, see ticket platform for availability by day.
Ice skating tickets can be found here or purchased upon arrival as available.
Lodging packages are available for one, three, and five-bedroom cabins at Tryon Resort as well as for RV pads. Call 828-863-1015 or visit Tryon.com/lodging to make your Tryon Resort Winterfest experience an unforgettable getaway this holiday season.