Join us for Winterfest 2019!
The ultimate Christmas experience begins at Tryon Resort this November 15, 2019 through January 5, 2020, featuring a holidays lights driving tour with hundreds of thousands of lights plus shopping, diverse restaurants, and overnight lodging packages. This resort for all who love horses, outdoor living and an active lifestyle is nestled in the Blue Ridge Mountains of Western North Carolina and will become a winter wonderland for the Christmas season. Plan a getaway or daytrip to Tryon Resort to create memorable holiday experiences for families, couples or groups of friends. Discover all the Winterfest fun and more below!
New Year's Eve

Save the date for Tryon Resort's fourth annual New Year's Eve celebration on Tuesday, Dec. 31 at 5 p.m.  Hosted at Legends Club, the celebration will boast two comedy shows beforehand at Campagna Italian Cuisine, a dance party and live band in the Legends Club, as well as a balloon drop and champagne toast at midnight! Our drive-through lights tour will also be open.
All restaurants will be operating under their regular hours. On-site diners will receive FREE ADMISSION to the Legends Club.
Tickets to the Legends Club party cost $40 per person and will be available at Tryon.com/tickets. 21+ only.
Tickets to Comedy Night are $25 per person and are available online only at Tryon.com/tickets. 18+ only. Admission is per show with 7pm and 10pm shows available. A wristband to the Legends Club is also included with purchase.
Ingles presents Shadrack's Christmas Wonderland at TIEC November 15, 2019-January 5, 2020!
Daily from 6-10pm, experience a mega lights show synchronized to music for the ultimate Christmas celebration the whole family will love! Don't miss the weekend Winterfest Village, where you can take your photo with Santa, enjoy a petting zoo, and so much more! Admission is by the carload, and tickets are available in advance at ShadrackChristmas.com.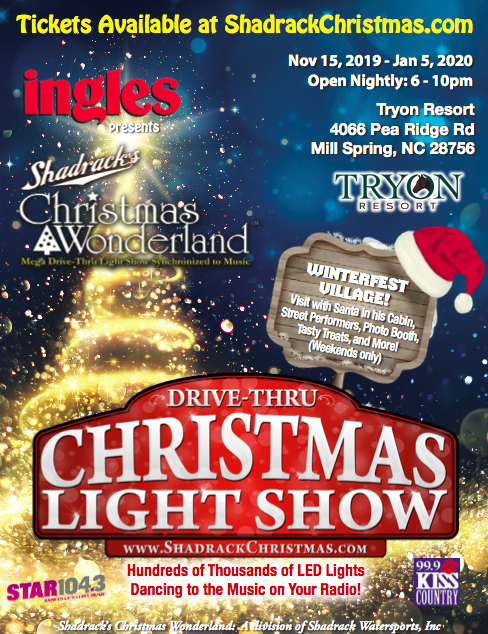 Shadrack's Christmas Wonderland presented by Ingles
Tryon Resort is thrilled to be the newest location on the Shadrack's Christmas Wonderland circuit. This two-mile journey weaves through hundreds of thousands of animated Christmas lights coordinated to music for an estimated 30 minutes of holiday enchantment. The Wonderland also features giant, custom-built displays of Santa and his pals on vacation in the mountains, hang gliding, rock climbing, ice fishing, lounging around the campfire, and more. This playful portion of the show is sure to please everyone, young to old.
The tour finishes in Tryon Resort's Winterfest Village filled with more fun for the whole family. The tour is $25 per carload with additional pricing for group vans and buses available. Tickets are available online in advance or at the exhibit entrance, and discount tickets are available at any Ingles location. Tours are self-driven and open from 6pm-10pm seven days a week beginning November 15, 2019 and ending on January 5, 2020.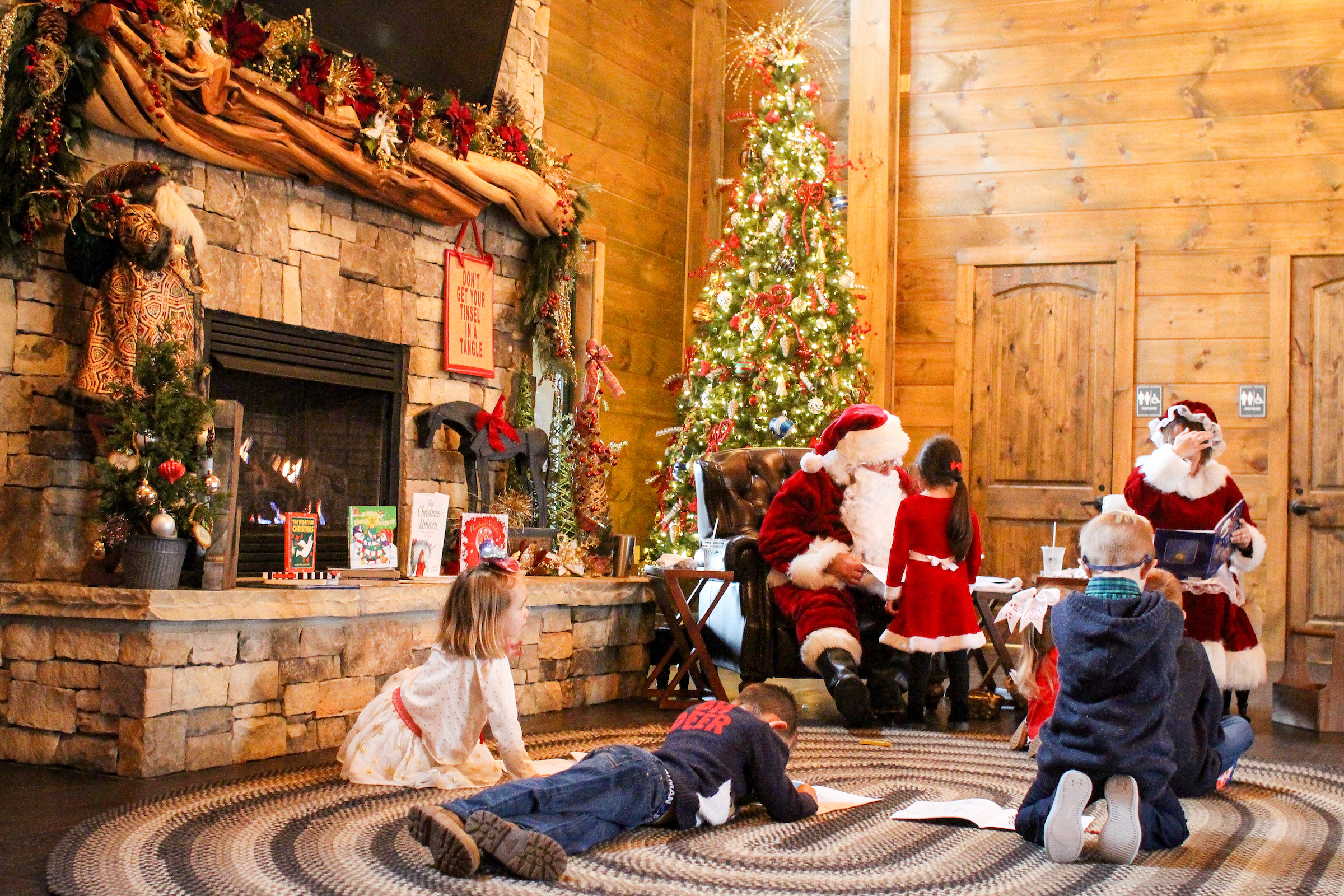 Weekend Winterfest Village & Santa's House
Continue the holiday fun in Winterfest Village featuring Santa's House. Located in Legends Plaza at Tryon Resort, Winterfest Village is open Fridays, Saturdays and Sundays from 5pm-10pm and features carousel rides, animal experiences, live music and performances, s'mores roasting, and other kids' activities. Take photos with Santa inside his house and hear stories from Mrs. Claus.
Carousel rides are free, with tickets available for purchase to experience the other kids' activities. Admission to Santa's House is free, and digital photos with Santa are $5 each or framed prints are $10 each. All vehicles that participate in the Shadrack's Christmas Wonderland tour will receive a free digital photo coupon to Santa's House. Admission to Winterfest Village is free and open to the public.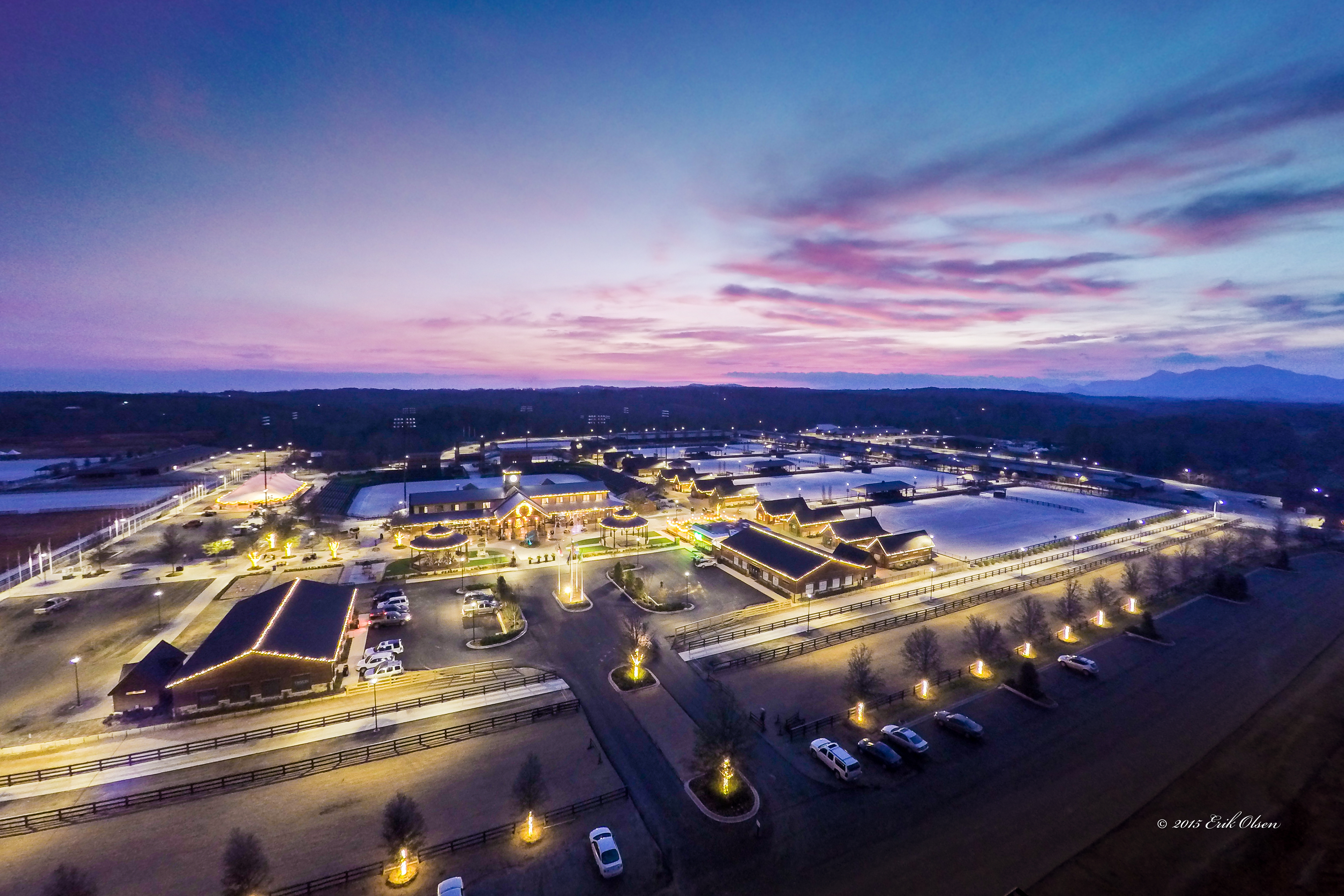 S'mores & Snores – Fridays Only
Snuggle up for story time with Santa's Elf on Friday nights at 7pm in Legends Plaza. Sit around a fire pit roasting s'mores and listening to Christmas stories to help children prepare for bedtime. S'mores kits will be available for purchase in The General Store and are complimentary for onsite lodging guests.
The Grinch's Whoville Village at Tryon Resort!
We are thrilled to bring "Dr. Seuss' How the Grinch Stole Christmas" to life at Tryon Resort this holiday season!
Kids will have the opportunity to interact with Whoville characters and the Grinch himself at the Grinch's Whoville Village. Located in the Legends Plaza, guests can enjoy multiple photo-ops with Whoville props and characters, as well as a meet-and-greet with the Grinch! You don't want to miss this holiday fun.
COST:
1 ticket/person to visit The Grinch and Whoville. Tickets are $1 each and can be purchased from 5pm-9:30pm in the ticketing booth in Legends Plaza near the carousel.
Pricing:
Bouncy House: 1 ticket per session
Bucking Horse: 3 tickets per ride
Carriage Rides: 5 tickets per person
Carousel Rides: FREE!
Face Painting: 3 tickets per painting
Petting Zoo Admission: 1 ticket; Pet Food: 2 tickets
Pony Rides: 5 tickets per ride
S'mores: 4 tickets per kit
The Grinch's Whoville Village: 1 ticket per person
 SANTA'S HOUSE: Free Admission
5 tickets/digital photo or 10 tickets/print framed photo
(cash/debit/credit also accepted at Santa House)
ALL ACCESS NIGHT PASS: $20 per person
Good for unlimited ticketed activities from 6pm-10pm good for one Winterfest night; does not include Santa's House photo
Learn more about our other signature Winterfest events below! 
Saturdays in December at Tryon Resort are packed with holiday fun featuring our 2019 Winterfest schedule:
Winterfest 2019: Every Saturday in December
Breakfast with Santa
Carousel rides
Ugly Sweater and Karaoke Contest (Dec. 20)
New Year's Eve (Dec. 31)
Breakfast with Santa

Bring the kids to enjoy Breakfast with Santa from 8-11am Saturday mornings.  Free carousel rides are also available on Saturdays.
Reservations for Breakfast with Santa are strongly recommended and can be made by calling 828.863.1000. See you there!
 Ugly Sweater Contest and Karaoke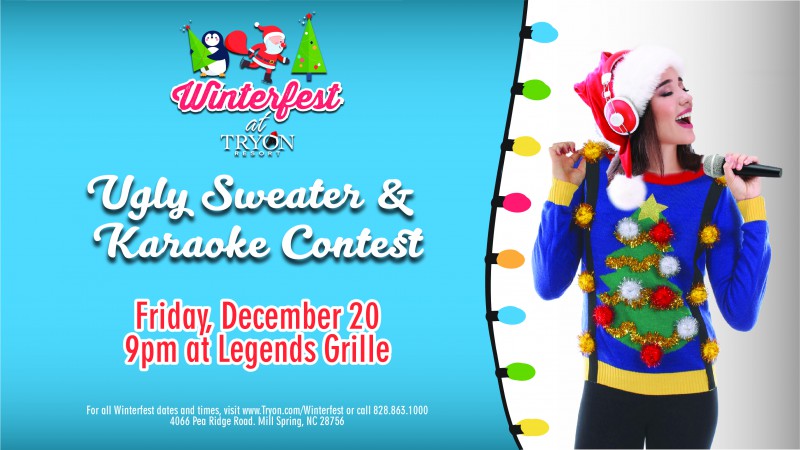 Come dressed in your ugliest Christmas sweater on Friday, Dec. 20 at 9 p.m. in Legends Grille, and take a chance in our Ugly Sweater Karaoke Contest! Prizes will be awarded to first, second and third place singers and to the "Ugliest Sweater" champion. The Ugly Sweater and Karaoke Contests make for the ultimate night out!