For Immediate Release
Mill Spring, NC – Friday, December 2, 2022 – Tryon Resort is proud to announce Tryon Cares presented by Duke Energy as part of Winterfest 2022. The holiday give-back initiative will support local non-profits in our communities through corporate sponsorships. In addition to the benefits of the Winterfest Sponsorship Package, sponsors were given the opportunity to select a non-profit to support this holiday season. Winterfest Village festivities are hosted all Thursdays-Sundays in December through December 18, with a Christmas Week Winterfest Village taking place December 20-23.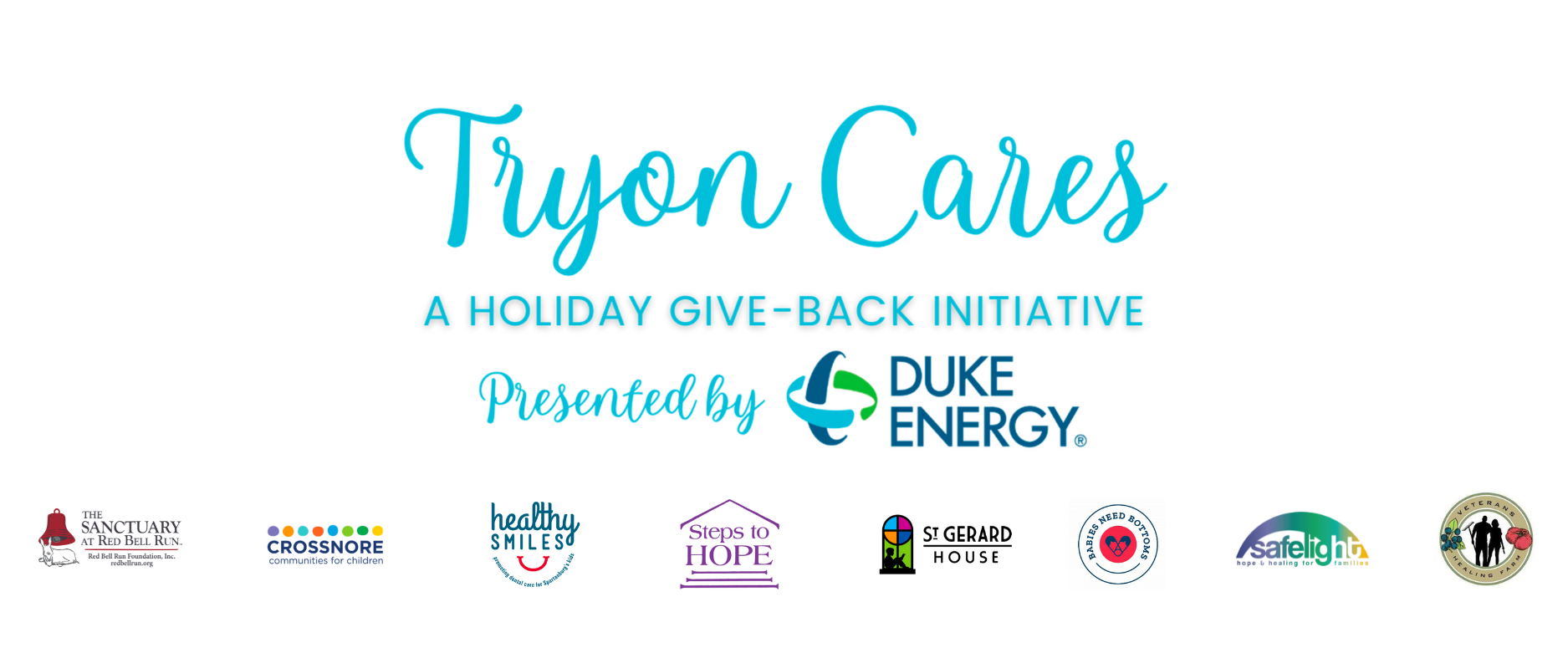 Presenting sponsor of the Tryon Cares program, Duke Energy, is one of the largest energy holding companies in America and serves 8.2 million customers across the South. Through their sponsorship, Duke Energy is supporting Steps to HOPE, a non-profit based in Columbus, NC focusing on creating a community free from domestic and sexual abuse. They provide emergency temporary safe shelter for those seeking refuge from domestic violence and/or sexual assault, as well as offering non-residential programs to help men, women, and children rebuild their lives.
"Duke Energy is proud to sponsor TIEC's inaugural philanthropic program and support the communities in our region this holiday season," said Craig DeBrew, District Manager.  "We are also pleased to support the work of Steps to HOPE in Polk County. Their work to create a community free from the violence of domestic and sexual abuse by focusing on education, advocacy, and victim assistance is truly a beacon of hope for victims of these terrible crimes."  
"We are excited to know about this new program in conjunction with the TIEC Winterfest here in the Foothills," said Steps to Hope Director Diane Nelson. "Tryon Cares is another way to shine a light on the many necessary human services provided here in this gorgeous area where we are privileged to live. To be chosen as the 'charity of choice' by Duke Energy, a company that has such a presence in our community…we are honored. We thank Craig DeBrew for his faith in our organization and our mission, and for giving us an opportunity to share our message at this critical time of year."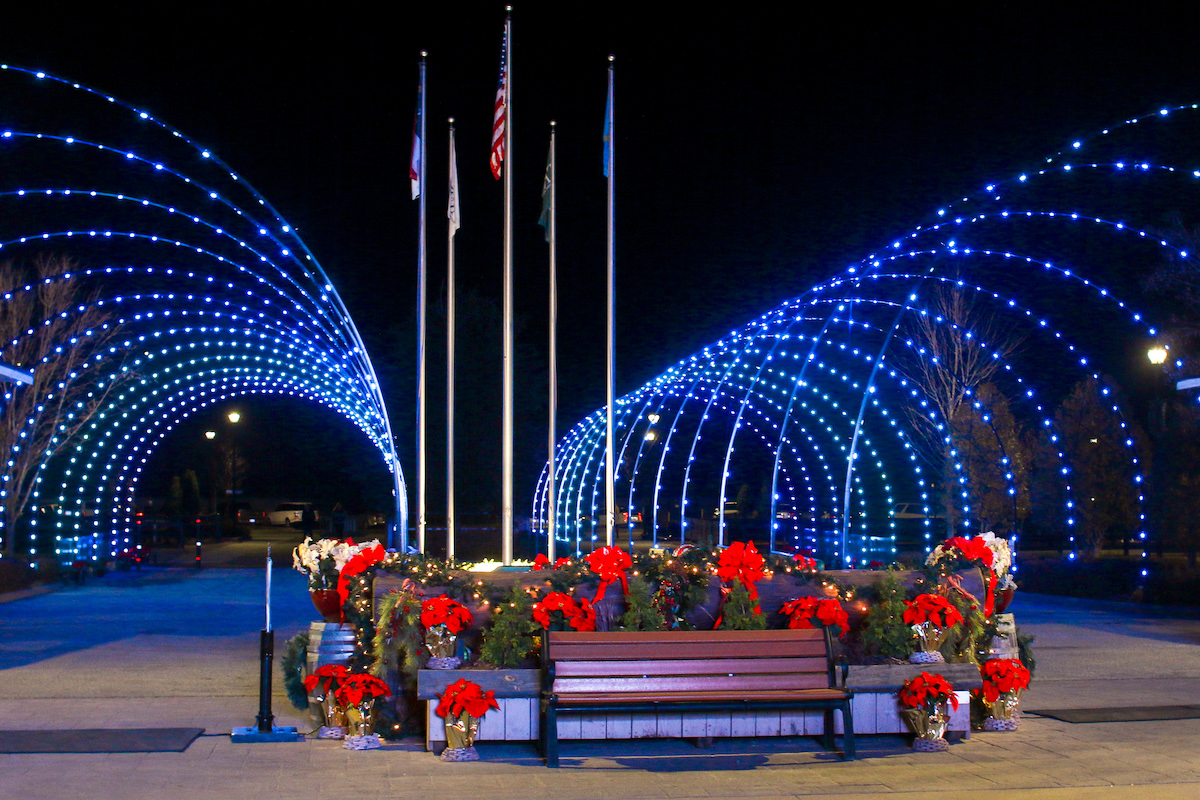 Stuller Power Solutions is proud to present the Stuller Power Solutions Ice Skating Rink in Tryon Stadium, a brand-new Winterfest attraction that is open now through February 14, 2023. Stuller Power Solutions is an electrical contracting company and full service generator dealer located in Hendersonville, NC. Stuller Power Solutions is supporting Crossnore Communities for Children, a Christian foster agency providing a sanctuary of hope and healing for children in need from North Carolina. They help children who have experienced abuse or other trauma reclaim, rebuild, and reimagine the essential belief in a safe and dependable home.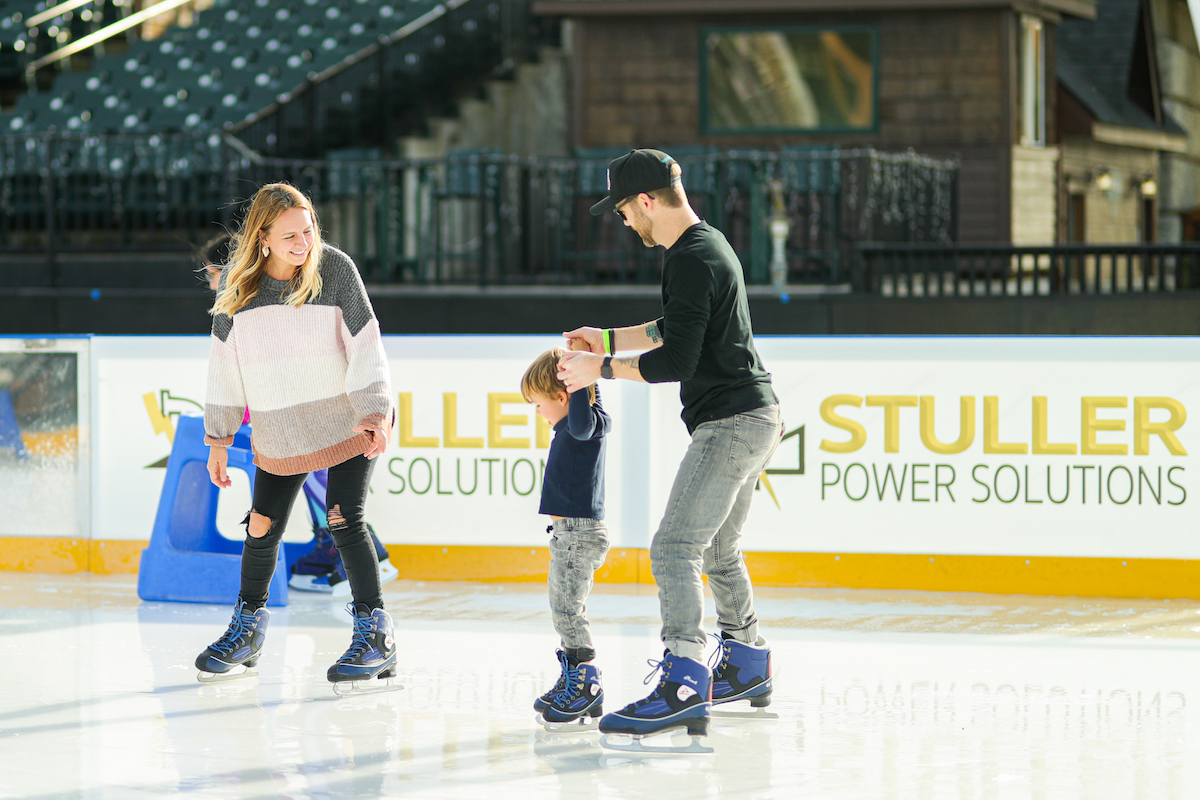 Nth Degree Orthodontist presents the ever-popular Whoville Experience, featuring meet-and-greets with beloved characters – even the grumpy green one! – from the classic Christmas movie. Nth Degree Orthodontist has over 45 years of experience providing customized treatment plans with five different locations in West Spartanburg, East Spartanburg, Union, Gaffney, and Duncan. Their chosen non-profit is Healthy Smiles, is the only organization in Spartanburg that provides completely free dental care to children who qualify. Healthy Smiles offers free preventative treatment for qualifying children through portable dentistry and restorative dental care at the Free Pediatric Dental Clinic at Spartanburg Community College.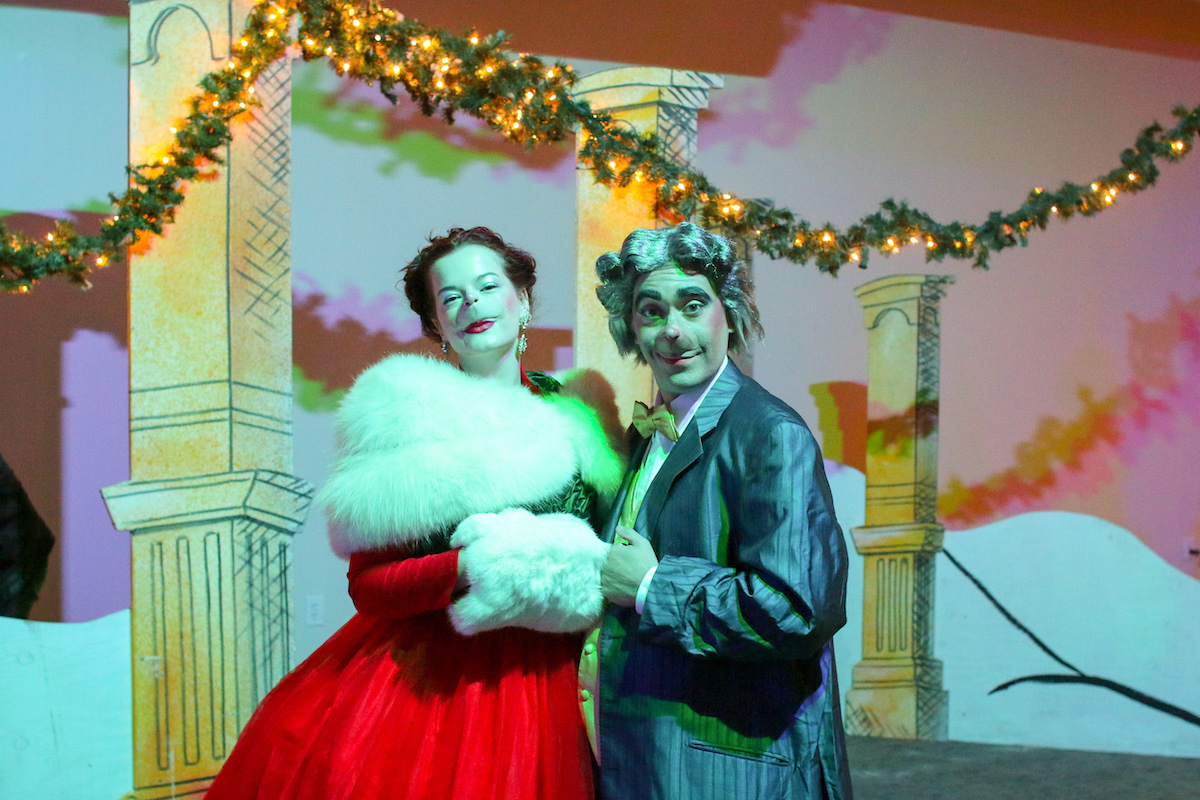 Marthaler Jewelers presents Tryon Resort's iconic hand-painted Venetian Carousel Rides, delighting children of all ages. Marthaler Jewelers is a family-owned, full-service jewelry repair and retail store in Fletcher, NC, specializing in custom jewelry design of the highest quality. This sponsorship supports Babies Need Bottoms, a non-profit providing diapers to families in need across Western North Carolina. Babies Need Bottoms collects financial and in-kind donations of diapers to distribute through community partnerships, also bringing awareness of local diaper needs and advocating changes in government policies that prevent the use of financial assistance for diapering needs.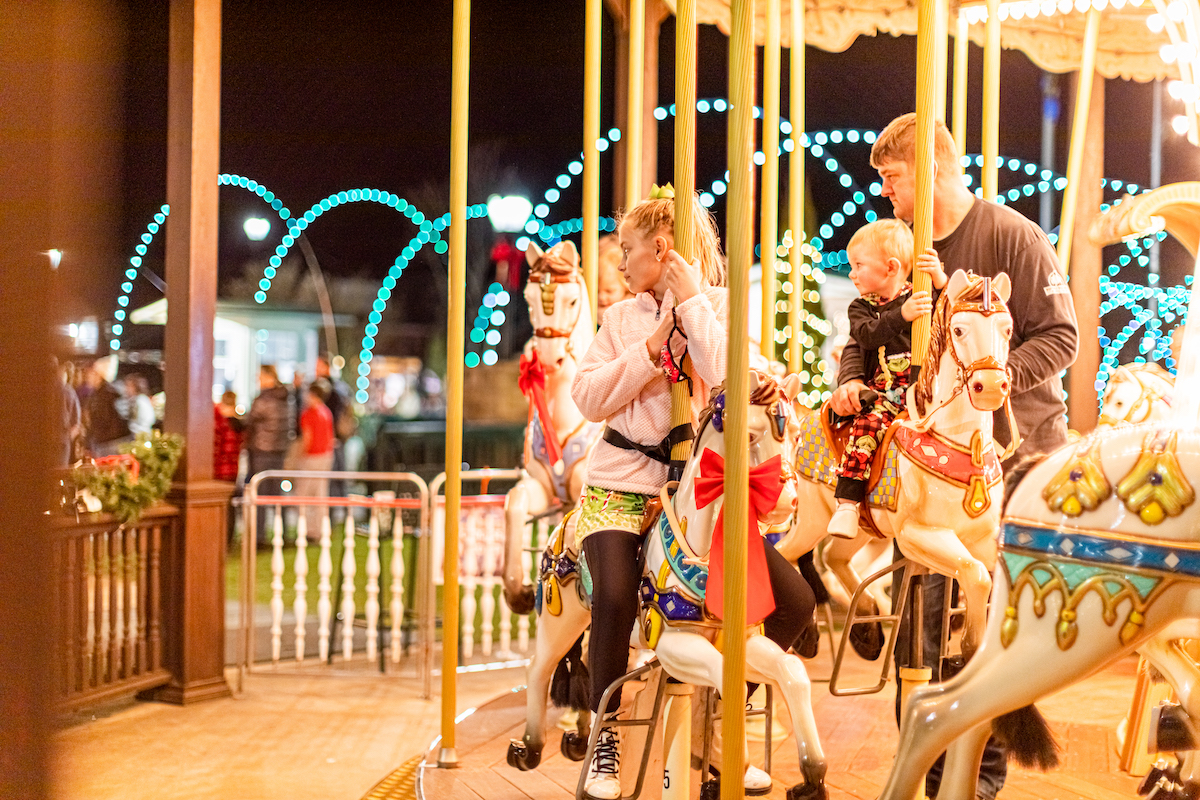 Penny Insurance Agency is proud to present the Tryon Stage in Legend's Plaza, where live music and character performances will take place throughout Winterfest Village events. Penny Insurance Agency is an independent insurance agency serving Western North Carolina and Upstate South Carolina since 1931, with a mission to provide the best insurance protection at the most affordable price. Their sponsorship is in support of St. Gerard House, a center providing ABA therapy, prevocational training, social skills classes, and many other services for individuals with autism and their families. For over a decade, St. Gerard House has been offering year-round educational and therapeutic services to children aged 3-21 with autism spectrum disorder.
Mcdonald's of Henderson County presents the Bounce House in Tryon Stadium as part of the Winterfest Village. Mcdonald's has many locations throughout Polk and Henderson counties serving quick-service food. Their sponsorship supports Veterans Healing Farm, a non-profit providing veterans' workshops on innovative farming techniques as well as fostering a micro-community of veterans and civilians who build deep friendships and cultivate emotional, physical, and spiritual health located in Hendersonville, NC. They both provide a space for veterans to be in nature and gather together, while also donating produce to local veterans and their caregivers, addressing the issue of food insecurity in Western North Carolina as well.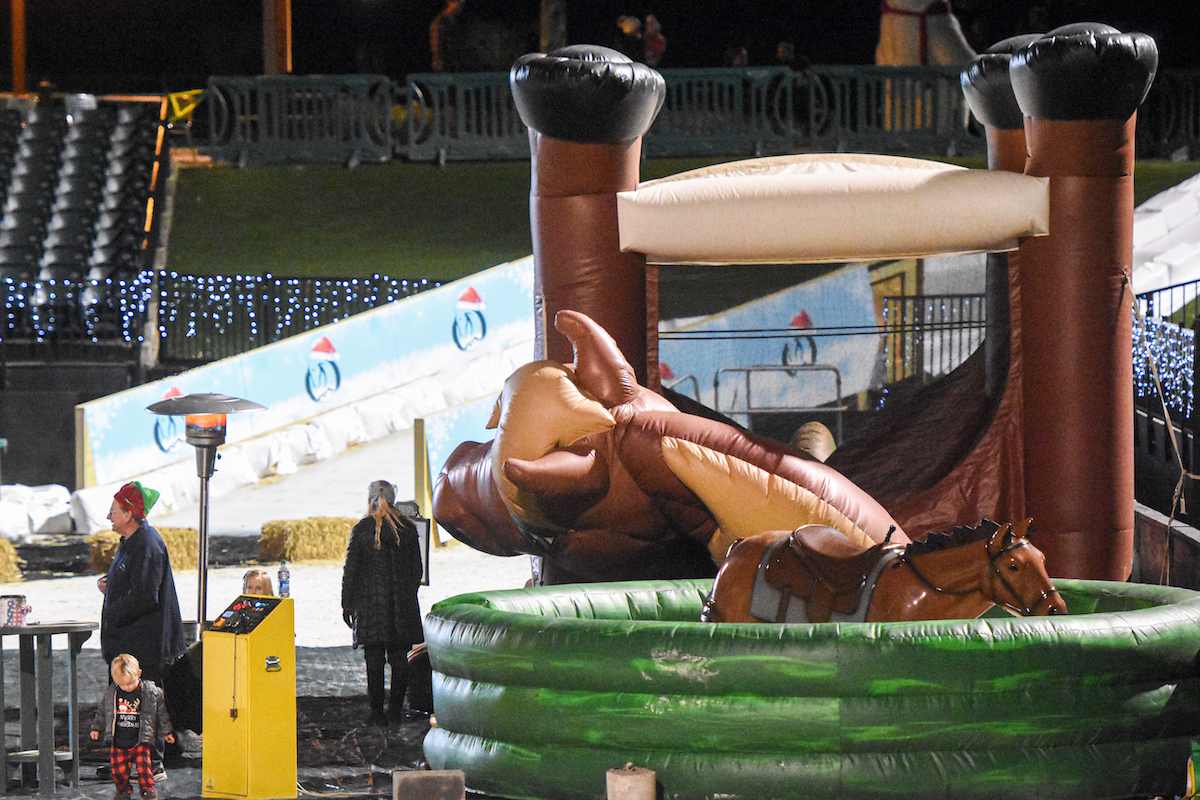 Pumpkin & Daisy's Warm Wishes is presented by Tractor Supply, benefiting The Sanctuary at Red Bell Run. Throughout Winterfest, Pumpkin & Daisy, Tryon Resort's miniature horse mascots, will be collecting blanket donations to benefit Red Bell Run and local rescues in need. Collection bins will be located in Legends Plaza at TIEC as well as in the Horse Show Office. Tractor Supply of Columbus, NC will also be receiving donations at their location, and pickup arrangements can be made via email at miniblessings@tryon.com. 
What to donate: New and slightly used Equine/Dog/Throw Blankets (all sizes, weights, and materials needed).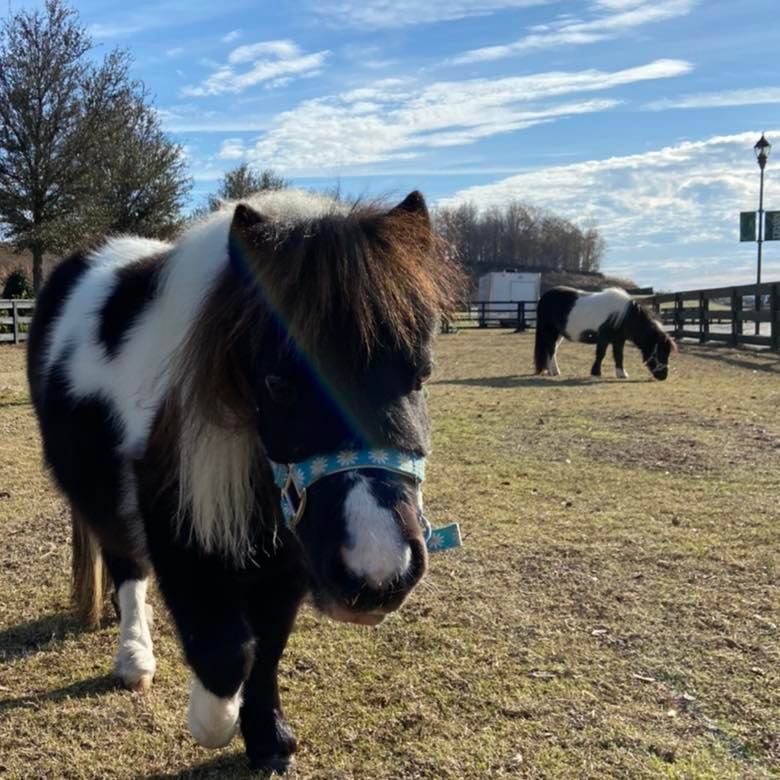 Contacts & Resources:
Media inquiries, quotes and logos: media@tryon.com
Sponsorship inquiries or materials: sponsorship@tryon.com
Tryon Resort Winterfest: www.Tryon.com/Winterfest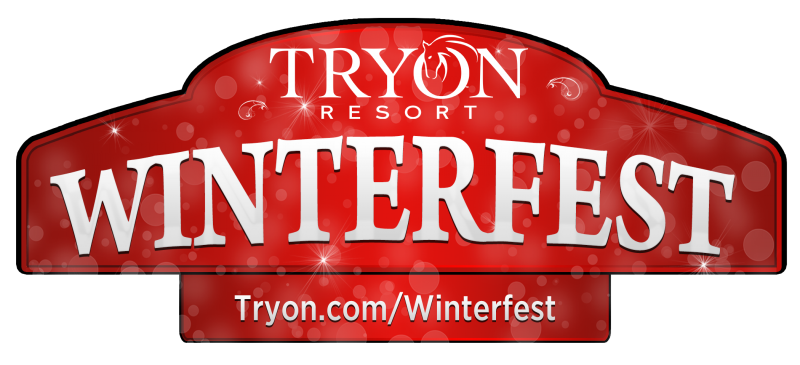 About Tryon International Equestrian Center & Resort:
Tryon International Equestrian Center & Resort (TIEC) is the ultimate destination for all who love horses, outdoor living, and an active lifestyle. Home of the FEI World Equestrian Games™ Tryon 2018, TIEC offers first-class facilities for equestrian events of all levels and disciplines. Located in the Blue Ridge Foothills of Mill Spring, NC, the competition experience is complemented by diverse onsite restaurants, a variety of shops, relaxing lodging getaways, family entertainment, and more. Learn more at Tryon.com or call 828-863-1000.
Tags:
Babies Need Bottoms
,
Crossnore Communities for Children
,
Duke Energy
,
Healthy Smiles
,
Ice Skating Rink
,
Marthaler Jewelers
,
Mcdonald's
,
Nth Degree Orthodontist
,
Penny Insurance Agency
,
Red Bell Run
,
St. Gerard House
,
Steps to HOPE
,
Stuller Power Solutions
,
Tractor Supply
,
Tryon Cares
,
Veterans Healing Farm
,
Winterfest
,
Winterfest Village