For Immediate Release
Mill Spring, NC – November 12, 2020 – The CCI 3*-L Division of the MARS Tryon International Three-Day Event was the only FEI division to see all competitors down centerline at Tryon International Equestrian Center and Resort (TIEC), with Will Coleman (USA) and Chin Tonic HS scoring a 25.70 to lead the division heading into Saturday's Cross-Country phase. Just behind with a score of 25.90, Boyd Martin (USA) and Contessa, the 2009 Holsteiner mare (Contender x Esteban) owned by Club Contessa, hold second, while third place currently rests with Jonathan Holling (USA) and Prophet, the 2012 Trakehner gelding (Tatendrang x Pennant) owned in partnership with Chuck McGrath, on a score of 26.90.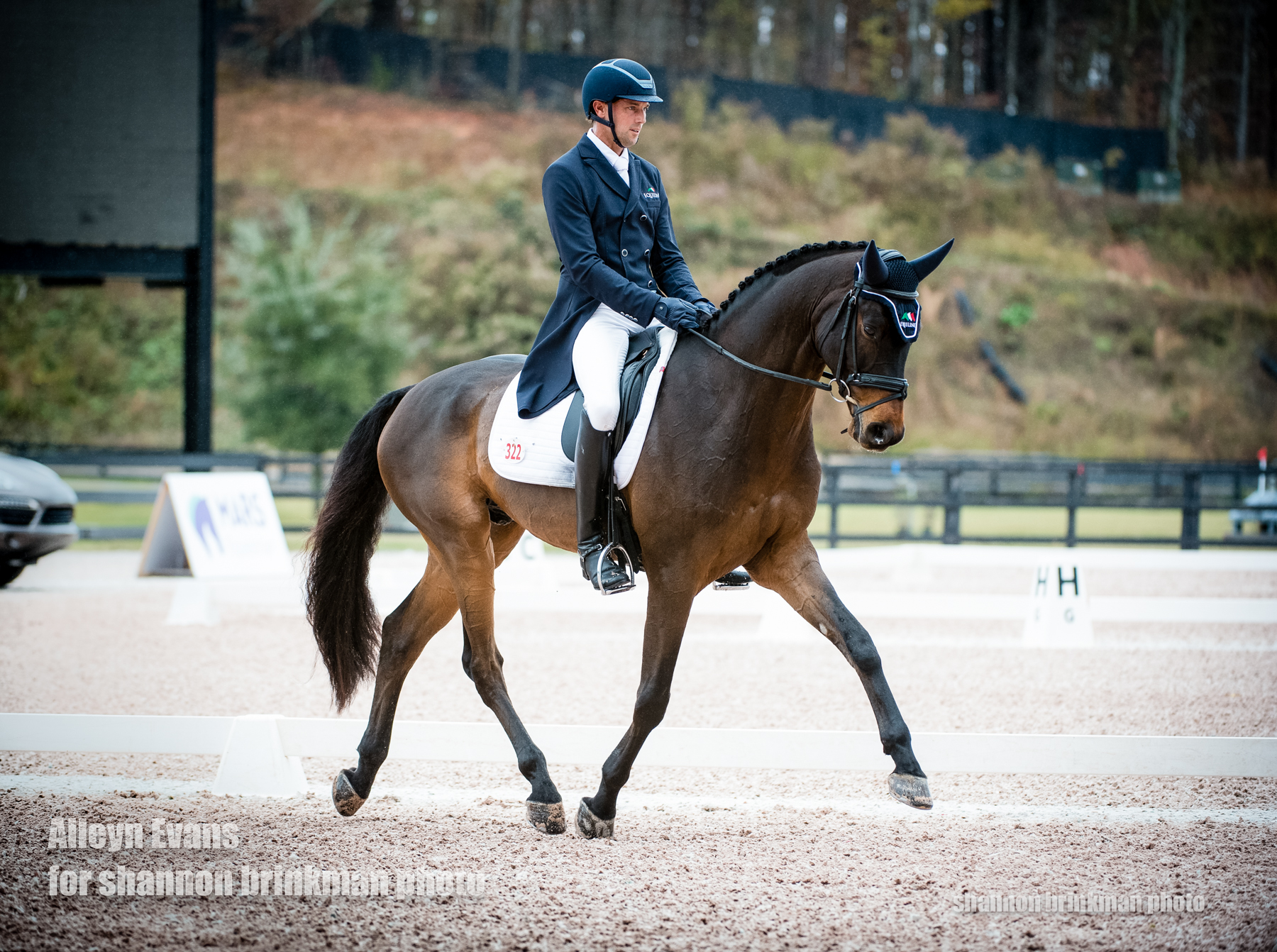 Will Coleman and Chin Tonic HS
©Shannon Brinkman Photography
Coleman and the 2012 Holsteiner gelding (Chin Champ x Quinar) owned by Hyperion Stud LLC recently topped the Open Intermediate Division at TIEC's Blue Ridge Mountain Horse Trials presented by EquiSafe Global, and are looking to repeat their win in the CCI 3*-L Division. Due to schedule changes after significant rain saturated the White Oak Cross Country-Course, Coleman and the CCI 3*-L competitors will have an off day before challenging the Captain Mark Phillips course design on Saturday.
Coleman reported that their flatwork was hindered by a few bobbles, but not enough to knock them from the top position. "My horse is very talented, especially on the flat, and I think he carried me a bit today. We had some really, really good work in the test, and then we had a few moments where we had trouble. I forgot my test at one spot, which is sort of inexcusable, but does happen," Coleman admitted, "and we had a little spook in another place. Other than that, I thought he performed well. He's a lovely horse, and I'm just lucky to have him."
Calling Chin Tonic HS a consistent, reliable ride, Coleman said his horse is "really comfortable with the material, and I felt like I let the horse down a little bit today. The error on my end in particular is frustrating. I think he's been great all year and I hope he continues to get better. I think anytime you can take a horse to a venue a few times, they get more comfortable, and you're a bit more familiar with it as well. Coming here in September [to the Blue Ridge Mountain Horse Trials presented by EquiSafe Global] was helpful in that way. He knows what to expect, to a degree, and he's maturing a little bit. He's still only eight, so it's good for him to get into an atmosphere like this, as a big part of making him up into a big-time horse."
Having already collected consistent top placings nationally and internationally, Coleman and Vicky Castregen of Hyperion Stud believe that Chin Tonic HS has Olympic potential. "His owner and I talk a lot about having a vision with all her horses," he shared. "This is a horse we think has real international quality, and maybe even championship quality. We're working backwards from probably the next Olympic cycle, and this is a horse that I hope will be there. We've taken our time to this point, and we'll continue to do what's right by him, and we'll carefully work backwards from that goal."
In the meantime, Coleman is eager to see the Cross-Country course and focus on this weekend's phases to come. "I haven't had the chance to see it. I will know more tomorrow morning, but hopefully it'll be a typical Mark Phillips course, which is usually challenging but rewarding, and I hope my horse is up to it."
Coleman concluded that despite weather challenges and fluctuating schedules, a championship environment has been maintained at the venue all week. "I think we are all very, very impressed with the sheer will that this Tryon and organizing team has put forth to keep this event running," he emphasized. "I think a lot of events would have folded by now, but they're out there working constantly, and it's an amazing operation from a manpower perspective. We're appreciative of Tryon taking this event on when a lot of other events have folded."
 Kozumplik Murphy Leads Guardian Horse Bedding CCI 2*-L Division After Day One of Dressage
Sara Kozumplik Murphy (USA) and Otta B Quality, the 2003 Dutch Warmblood gelding owned by Edith Rameika, currently lead the Guardian Horse Bedding CCI 2*-L Division on a score of 25.20 with 15 pairs still to show in Dressage on Friday. In second, Tik Maynard (CAN) and Richard Maynard's Galileo, the 2011 Dutch Warmblood gelding, hold a score of 26.10, while third currently belongs to Kelly Prather (USA) and Catch Me Cooley, the 2012 Irish Sport Horse gelding (Clover Brigade x Loughnavatta Sabrina) owned in partnership with Cooley Farm, on a score of 26.90.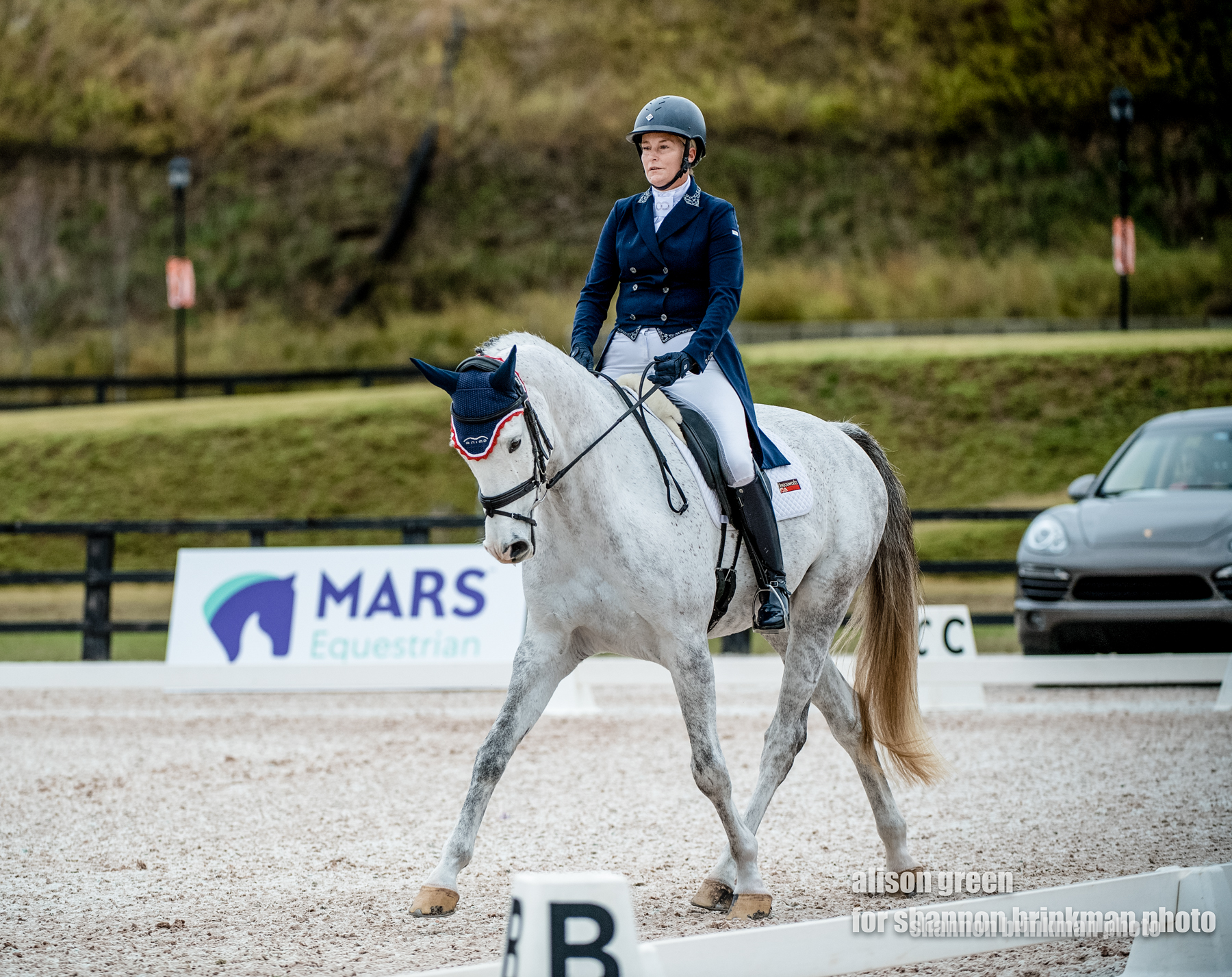 Sara Kozumplik Murphy and Otta B Quality
©Shannon Brinkman Photography
Murphy has been partnered with Otta B Quality since he was three years old, and called him a "really lovely horse" who "did everything he knows how to do" in Dressage to claim the tentative lead. "He was very well behaved, and did his best job, so I was thrilled with him today. He did the best test he could do for where he is, and he's well-prepared to be here."
Murphy admitted that she's "quite slow with my horses, so it should be fine" on Cross-Country Saturday. "I'm not bothered by wet ground. To me, it's more the consistency of the terrain. It's built on a golf course so that definitely helps! They're working hard, and I know it'll be designed well. He's quite a good jumper, so I just need to make sure that he can have a bit of air time because he's a little green, still."
Murphy's husband Brian was a recent winner at the venue in the Jumpers, and she shared that they "always have TIEC on our calendars a few times a year, for both Eventing and Jumping. The rings are nice, and we enjoy the horse show. It worked out quite well to be here two weeks before the event. I like getting the opportunities to jump in this ring [Tryon Stadium] and be on the good footing. I event quite a bit, but maybe not as much as everyone else," Murphy admitted. "I do pick and choose where I go, and I do Dressage and Jumper shows too. It depends on the horse and how much they need to go. 'Otter' was here doing the 1.20m a couple of weeks ago."
 Little and RF Scandalous Hold BUCKEYE™ Nutrition CCI 4*-L Division Lead Following Dressage Day One
Marilyn Little (USA) and RF Scandalous, the 2005 Oldenburg mare (Carry Gold x Lario) owned by Michael and Phoebe Manders along with Jacqueline Mars, produced a comfortable lead after the first half of Dressage to kick off the BUCKEYE™ Nutrition USEF Eventing CCI 4*-L National Championship, scoring 21.50. Doug Payne (USA) and Starr Witness, the 2011 Dutch Warmblood mare (Chello III VDL x Veneur) owned in partnership with Laurie McRee and Catherine Winter, sit in second with a 26.60, while Boyd Martin (USA) holds third with On Cue, the 2006 Anglo-European mare (Cabri D'elle x Primitive Rising) owned in partnership with Christine, Thomas and Tommie Turner. The remaining 39 entries in the BUCKEYE™ Nutrition CCI 4*-L Division will ride down centerline starting at 8:00am EST on Friday, November 13.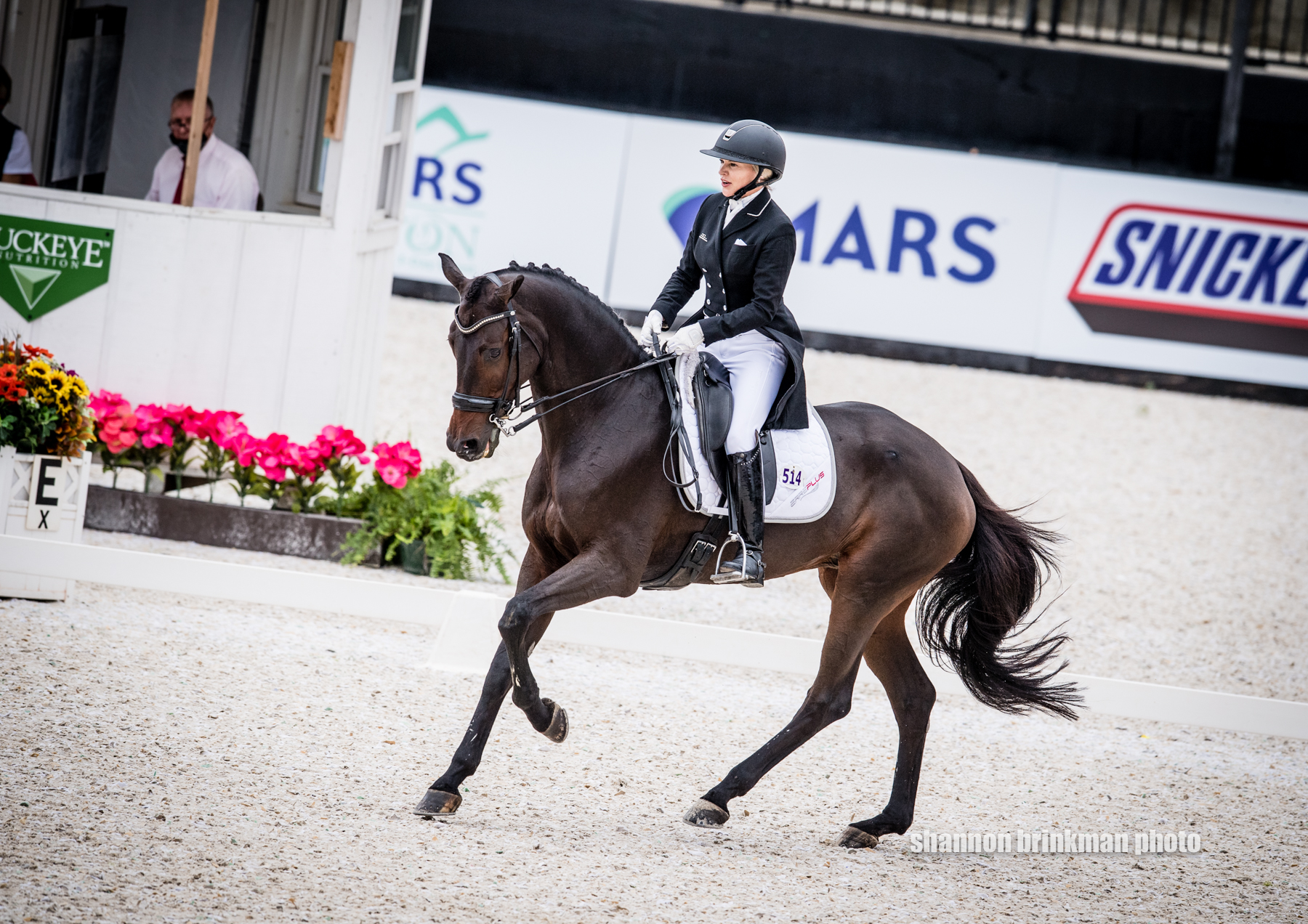 Marilyn Little and RF Scandalous
©Shannon Brinkman Photography
Schedule Update:
Due to weather, CCI 3*-L Cross-Country competition has been moved to Saturday, November 14, and CCI 4*-S and HT divisions will run Cross-Country on Sunday, November 15. Live streaming information will be adjusted prior to Saturday, November 14. To learn more about the revised schedule, click here.
For full results after day one, click here. 
To view Orders of Go, Live Streaming Schedules, and more, click here. 
Photos ©Shannon Brinkman Photography. These photos may only be used once in relation to this press release with proper credit. With questions, contact media@tryon.com.
Tags:
Boyd Martin
,
BUCKEYE Nutrition
,
Catch Me Cooley
,
Chin Tonic HS
,
Contessa
,
Doug Payne
,
Eventing
,
Galileo
,
Guardian Horse Bedding
,
Jonathan Holling
,
Kelly Prather
,
Marilyn Little
,
Mars Equestrian
,
MARS Tryon International Three-Day Event
,
On Cue
,
Otta B Quality
,
Prophet
,
RF Scandalous
,
Sara Kozumplik Murphy
,
Starr Witness
,
Tik Maynard
,
Tryon Fall Series
,
Will Coleman