Where will you be on April 16th?! In just two months, the 74th running of the historic Tryon Block House Races steeplechase will take place at the gorgeous Green Creek Race Course. From fancy hats and crazy pants to breathtaking horse races and festive tailgate setups, you won't want to miss it! Read below to hear what guests and participants alike love about the Block House Races, and how to plan your race day experience now!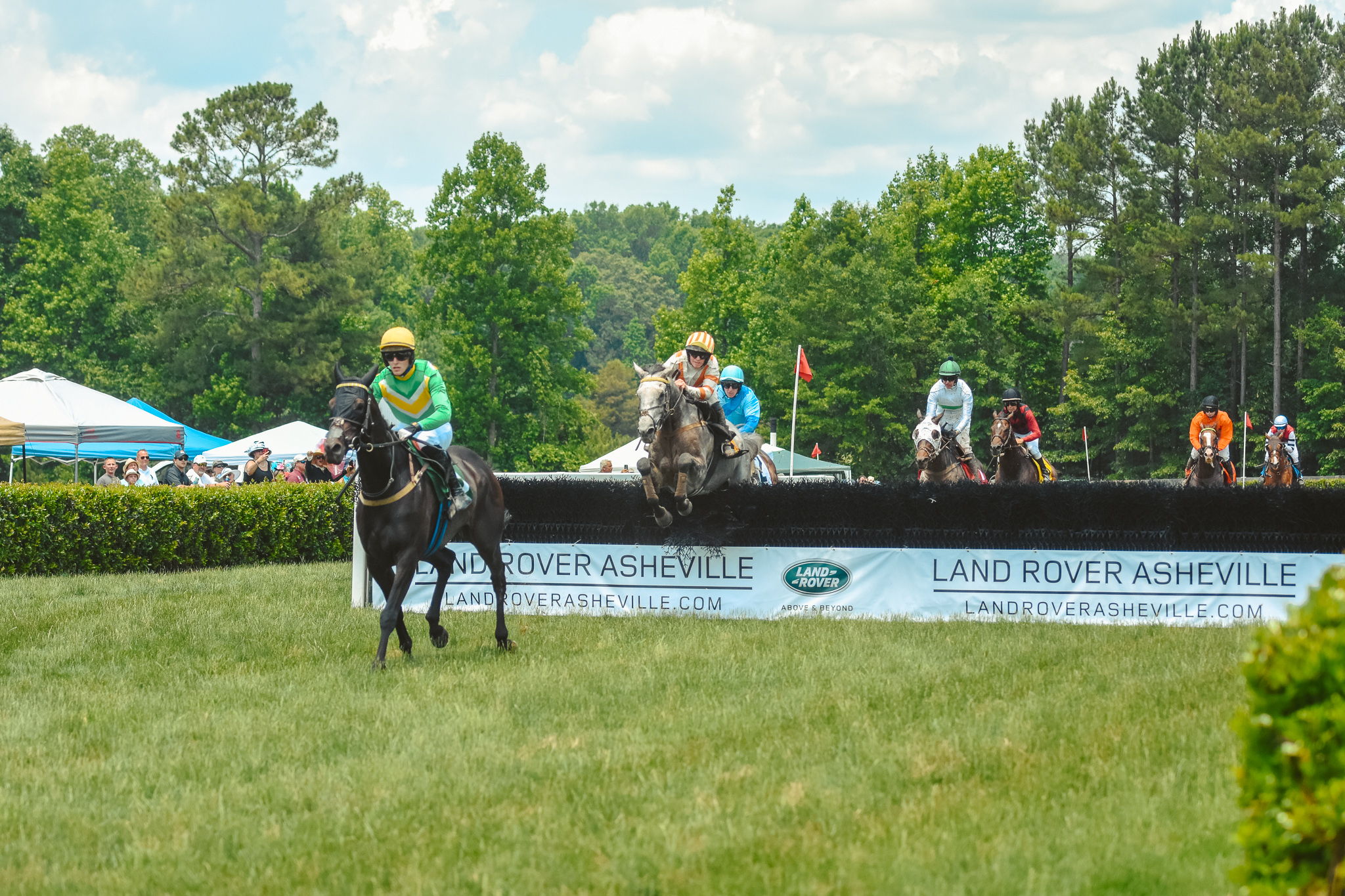 What Keeps Spectators Coming Back:
"It's not your traditional derby horse race, where there are hours/days of buildup for merely one lap around a flat dirt oval with no jumps. At the [Tryon Block House Races] steeplechase, every 30 minutes you get to witness a new, twitchy and amped up combination of man and steed bolt through hillclimbs, [and] towering jumps in a race to the finish line. Steeplechase is an experience that brings beauty, drama, and action all together in one spring day. The grassy tailgating along the fence line immerses your group in that action."
~Kyle Hankinson
Ask a Horse Trainer: Why Steeplechase? Why Attend?
"You know, because of the beauty of it. Watching a horse jump is so beautiful. It's poetic, really. It's an opportunity to enjoy yourself with your friends while in the beautiful outdoors. You get a heightened sense of appreciation for the beauty combined with the speed of racing. It's definitely unique and inspirational, and people come to the races because it's exciting. I'm so excited to see what kind of party is going to happen there this year." ~Kathy Neilson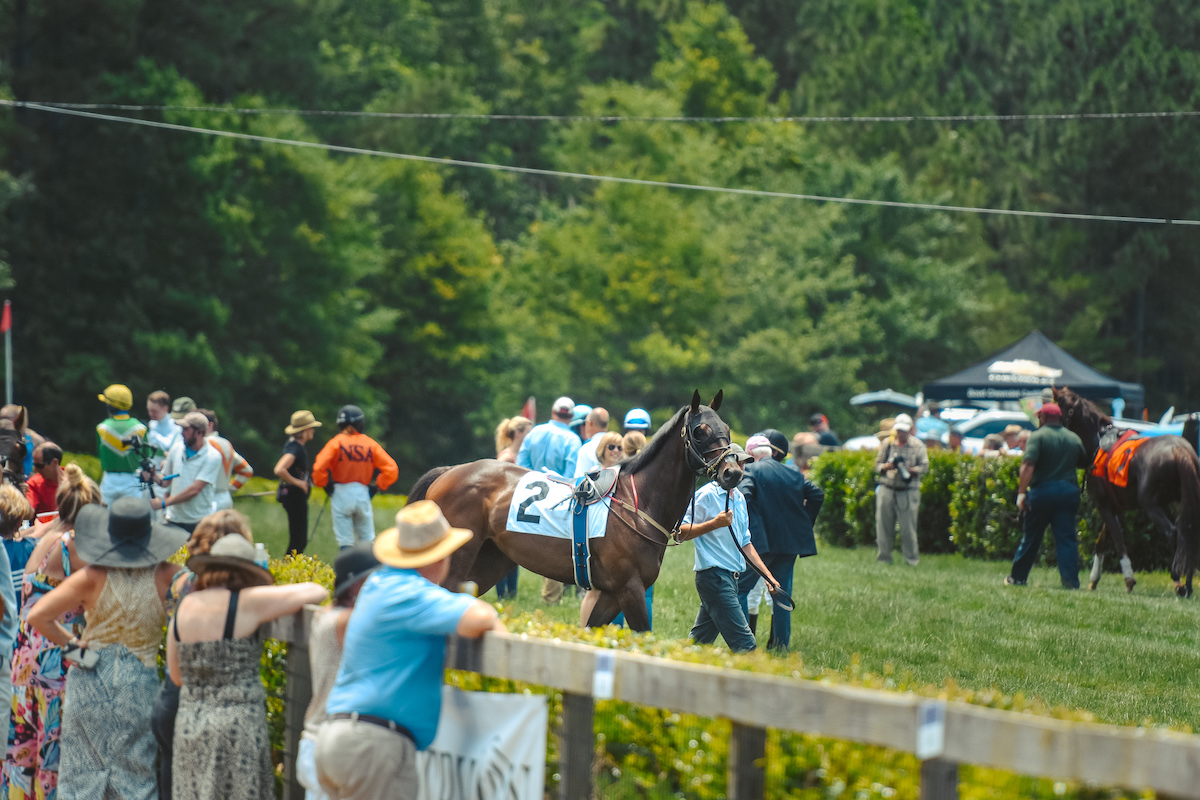 About the track:
In partnership with the Tryon Riding & Hunt Club, Tryon International Equestrian Center & Resort (TIEC) is proud to present the Tryon Block House Races on a fully-irrigated and recently updated course for the highest quality experience for the jockeys and horses alike. The A-rated, 1.16-mile course presents a stunning backdrop for a day of tailgating and horse racing.
Trainer and Owner Kathy Neilson shared,
"I love it. I thought it was terrific. It's a wonderful venue. You can see all the fences and the irrigation is wonderful. There's nothing to say except for what a wonderful place it is. Molly Oakman and her team do an incredible job."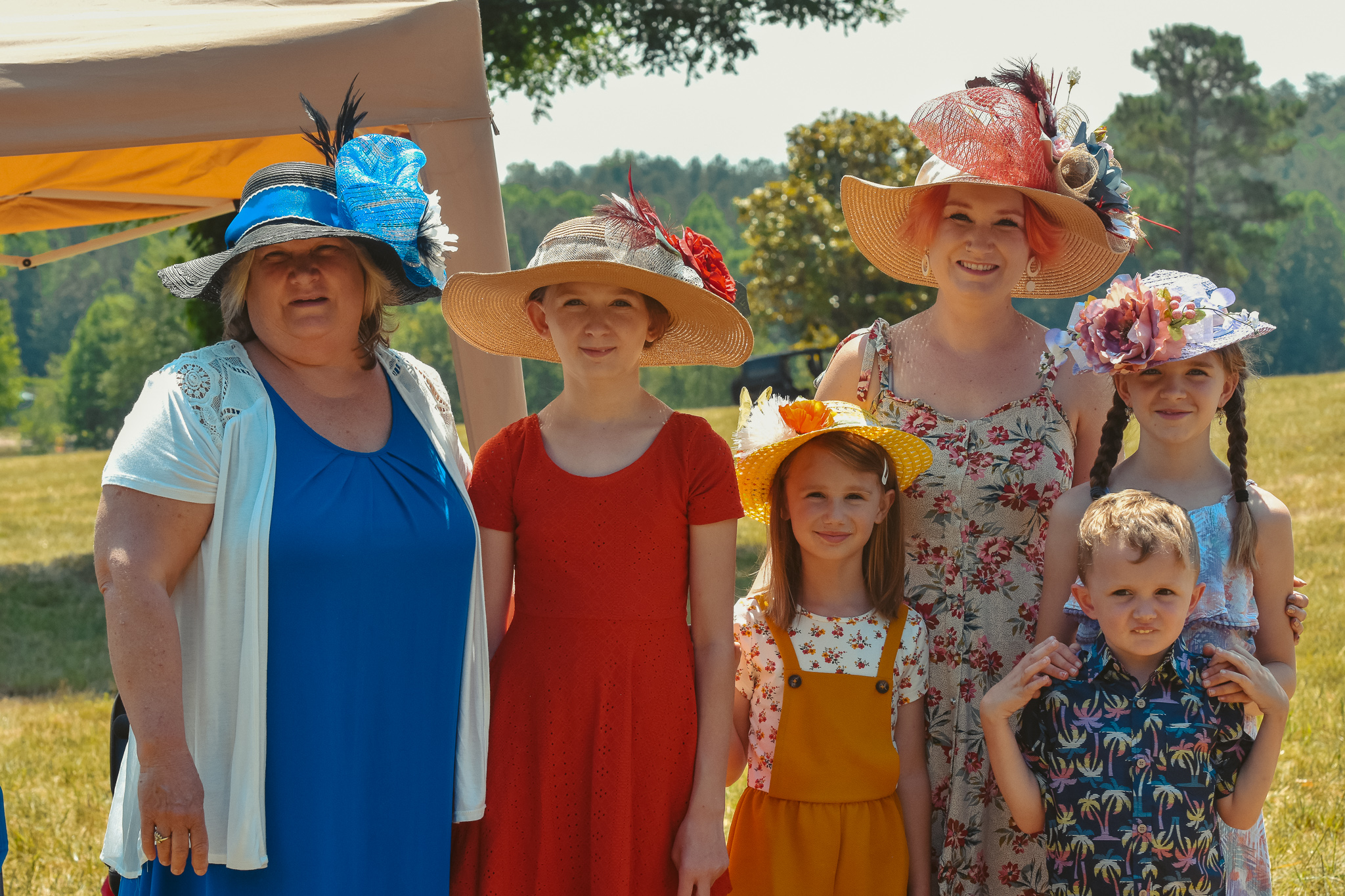 In the Infield:
Contests will be held for best hats, crazy pants, and tailgate setups, celebrating the traditional attire and festive décor typically seen at steeplechase events. Food trucks will be present to supplement tailgating.
Children's activities such as face painting, pony rides, as well as a substantial Easter egg hunt will take place alongside corn hole games, entertainers and more. Admission for children is FREE.

Race Day Details:
Gates open at 10am and the fun continues all day, with races starting at 1pm and continuing every 30 minutes through five races.
Tailgate spots are available on the rail (assigned) or in the infield (unassigned). Tailgate spots are sold by vehicle including up to six passengers, with additional passenger tickets available. For more information, visit Tryon.com/steeplechase.
Contact:
With questions about your tickets, contact the box office at tickets@tryon.com or call 828-278-8088.
For FAQ, tailgate tips and outfit inspiration, visit Tryon.com/steeplechase.
For media credentials and inquiries, contact media@tryon.com
Sponsorships are available for this event and include tented tailgate spaces on the rail final stretch or finish line, plus gourmet boxed lunches for groups of 12, 18 or 24. Options can be viewed online here or by contacting sponsorship@tryon.com.