For Immediate Release
Mill Spring, NC – January 14, 2019 – Tryon International Equestrian Center (TIEC) at Tryon Resort is proud to welcome back a diverse calendar of premier multi-discipline special events, alongside hunter, jumper and equitation competitions. Prize lists are being continually updated at www.Tryon.com as they become available, and the 2019 Dressage prize lists are now available. All competitions are free and open to the public with hospitality experiences and lodging available for purchase.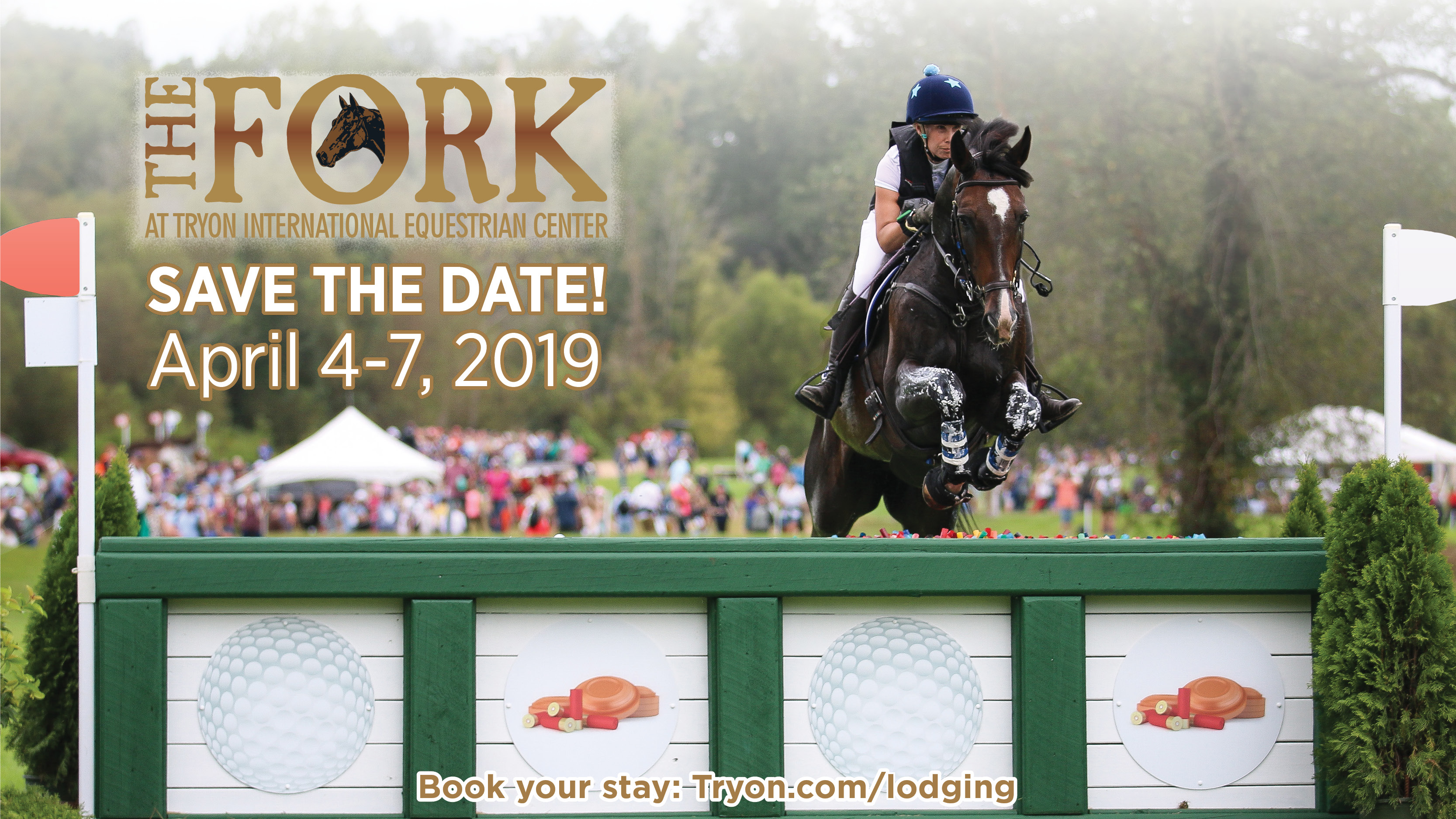 The Fork at TIEC welcomes the sport of eventing back to Tryon on April 4-7, 2019, offering competitors a chance to compete utilizing fields of play designed for the FEI World Equestrian Games™ Tryon 2018 Cross-Country course. The Fork at TIEC will include FEI CIC 4*, CIC 3*, and CIC 2* short-format competitions and Horse Trials at Beginner Novice, Novice, Training, Modified, Preliminary, Intermediate, and Advanced levels.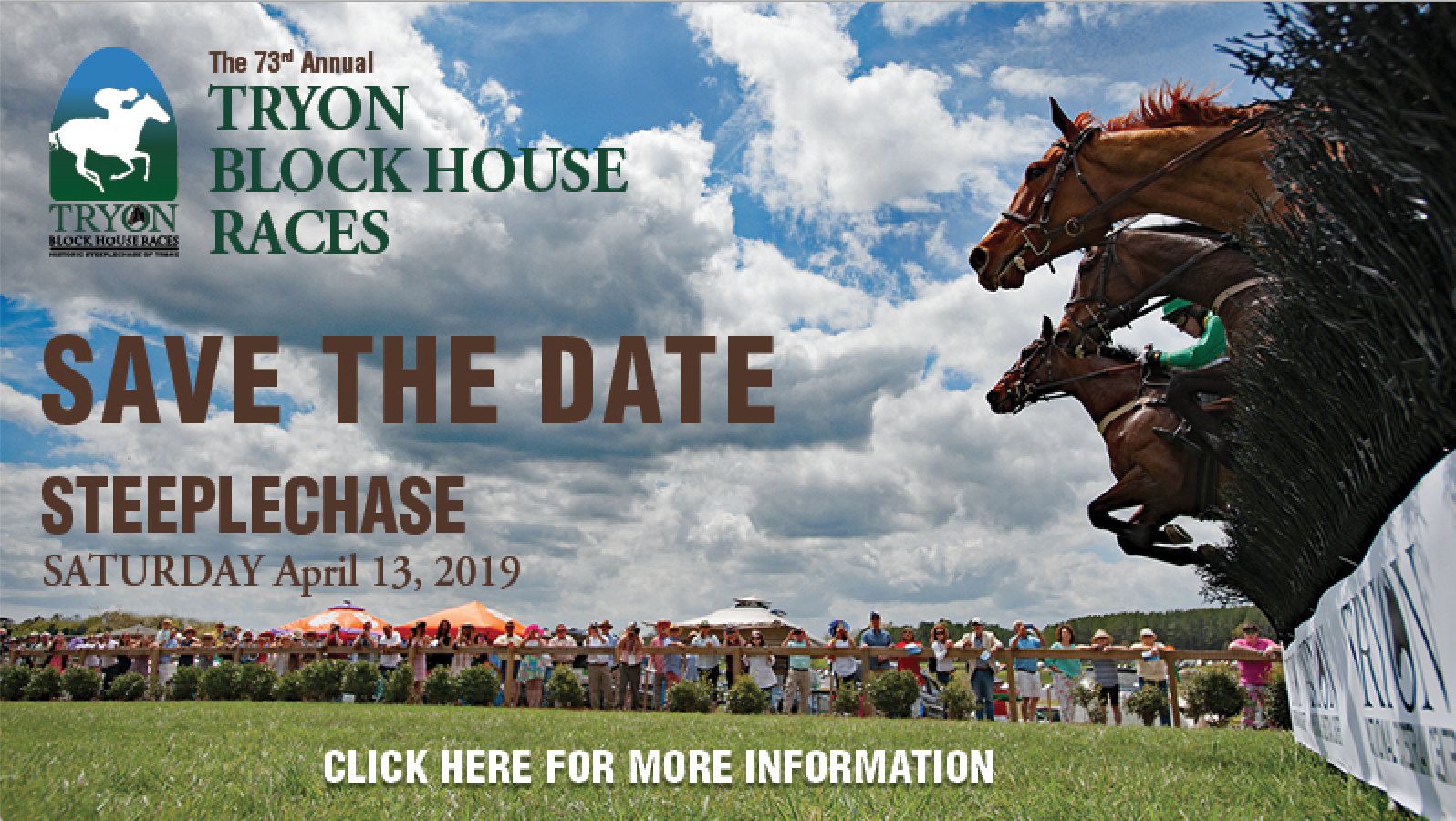 The 73rd Annual Tryon Block House Races returns to the steeplechase track located just minutes from TIEC on April 13, 2019, with early-bird tickets and hospitality opportunities available to the public beginning January 15 at https://tryon.coth.com/page/blockhouseraces. Tryon Riding & Hunt Club members currently enjoy early access these tickets through their memberships. This historic event celebrates the stunning display of power and speed that is steeplechase with tailgating, hat and "go to heck" pants contests, plus five races and a total purse of $135,000 up for grabs, all for an unforgettable springtime day steeped in tradition.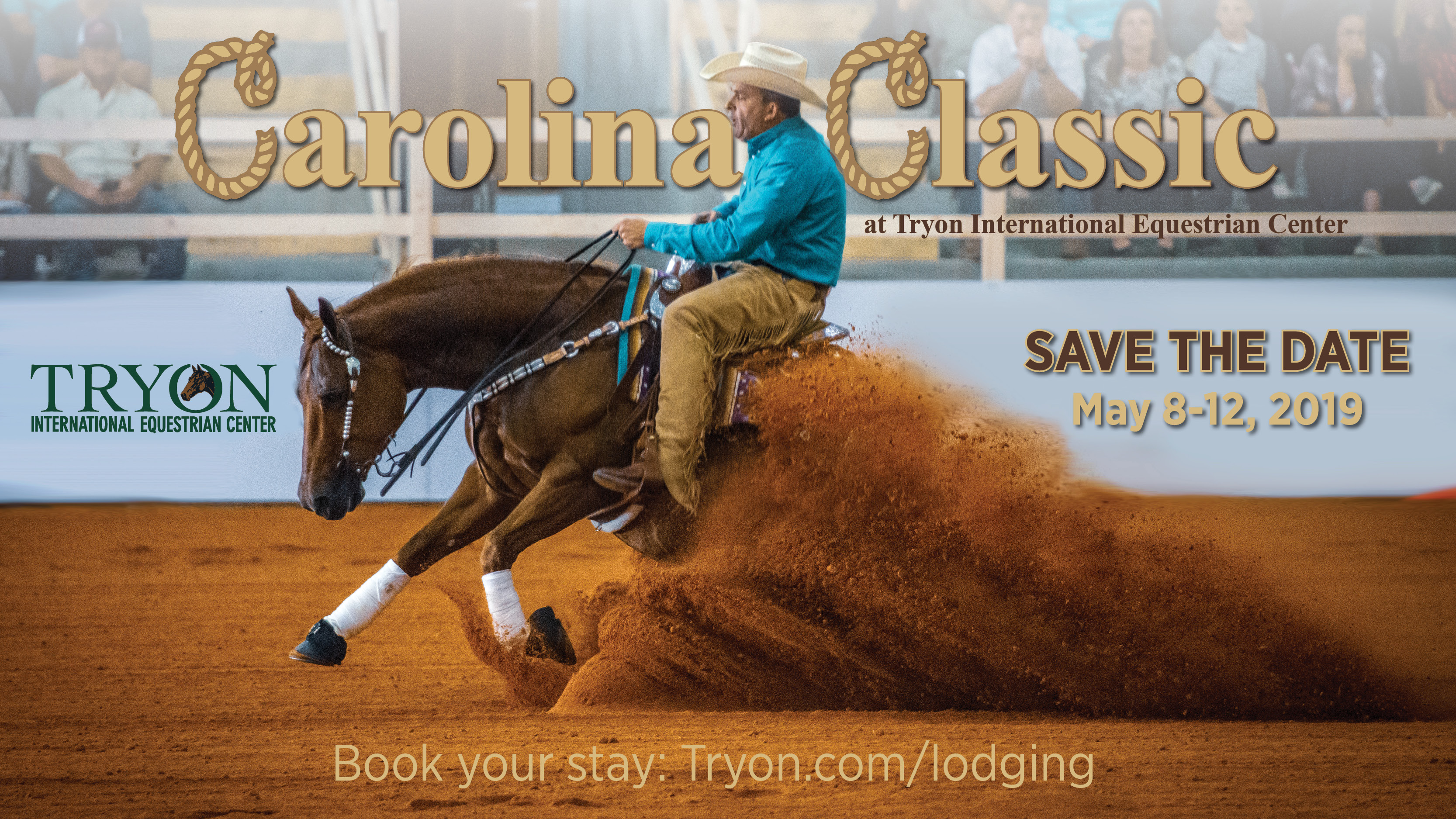 After a successful introduction of reining to the competition schedule in 2018, The Carolina Classic at TIEC slides back into spring May 8-12, 2019. This world-class reining competition will be hosted in TIEC's Indoor Arena and will cater to both novice and professional competitors.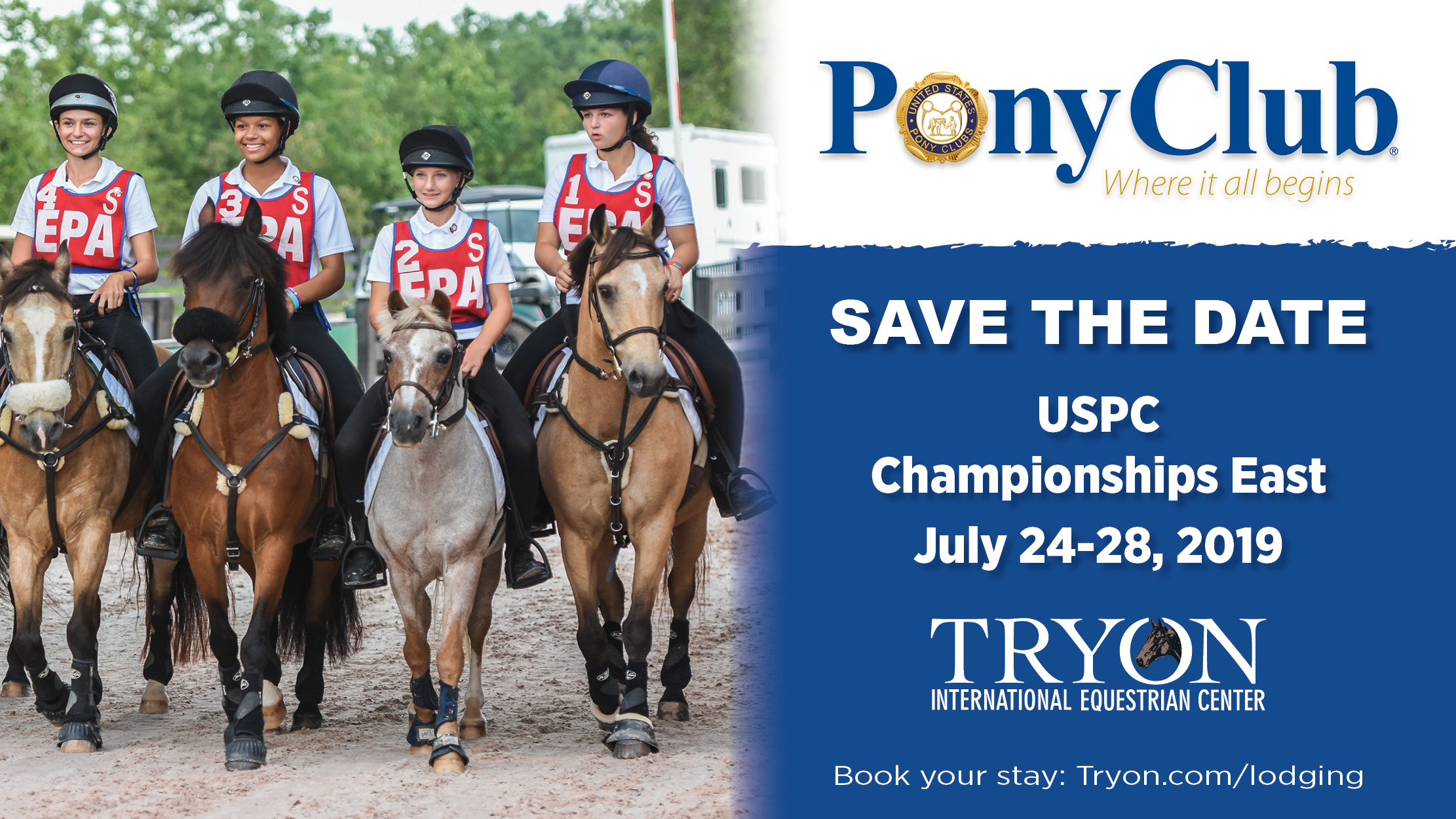 The USPC Championships East returns to TIEC for its third appearance at the venue, continuing Tryon Resort's strong relationship with the United States Pony Club and celebrating multidisciplinary competition and horsemanship July 24-28, 2019. Members compete as part of a team and are judged on riding abilities, as well as horse management skills, in seven disciplines: Dressage, Eventing, Show Jumping, Games, Polocrosse, Tetrathlon, and Quiz (non-riding, knowledge based competition).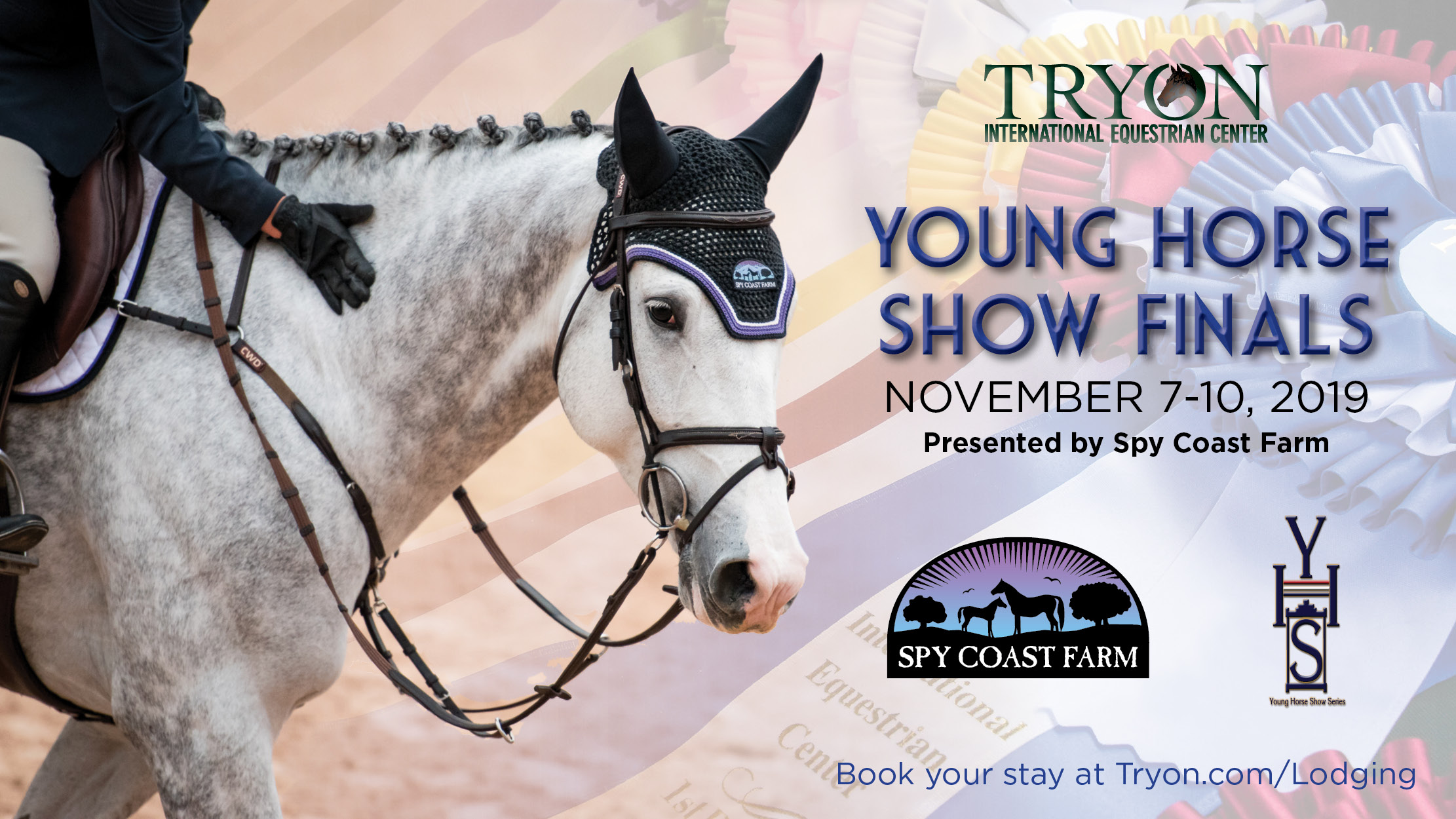 Young Horse Show Finals, celebrating the nation's top up-and-coming sport horses and encouraging the development of young equine talent, will be hosted at TIEC November 7-10, 2019. The competition showcases in-hand, jump chute, and under saddle classes in several divisions.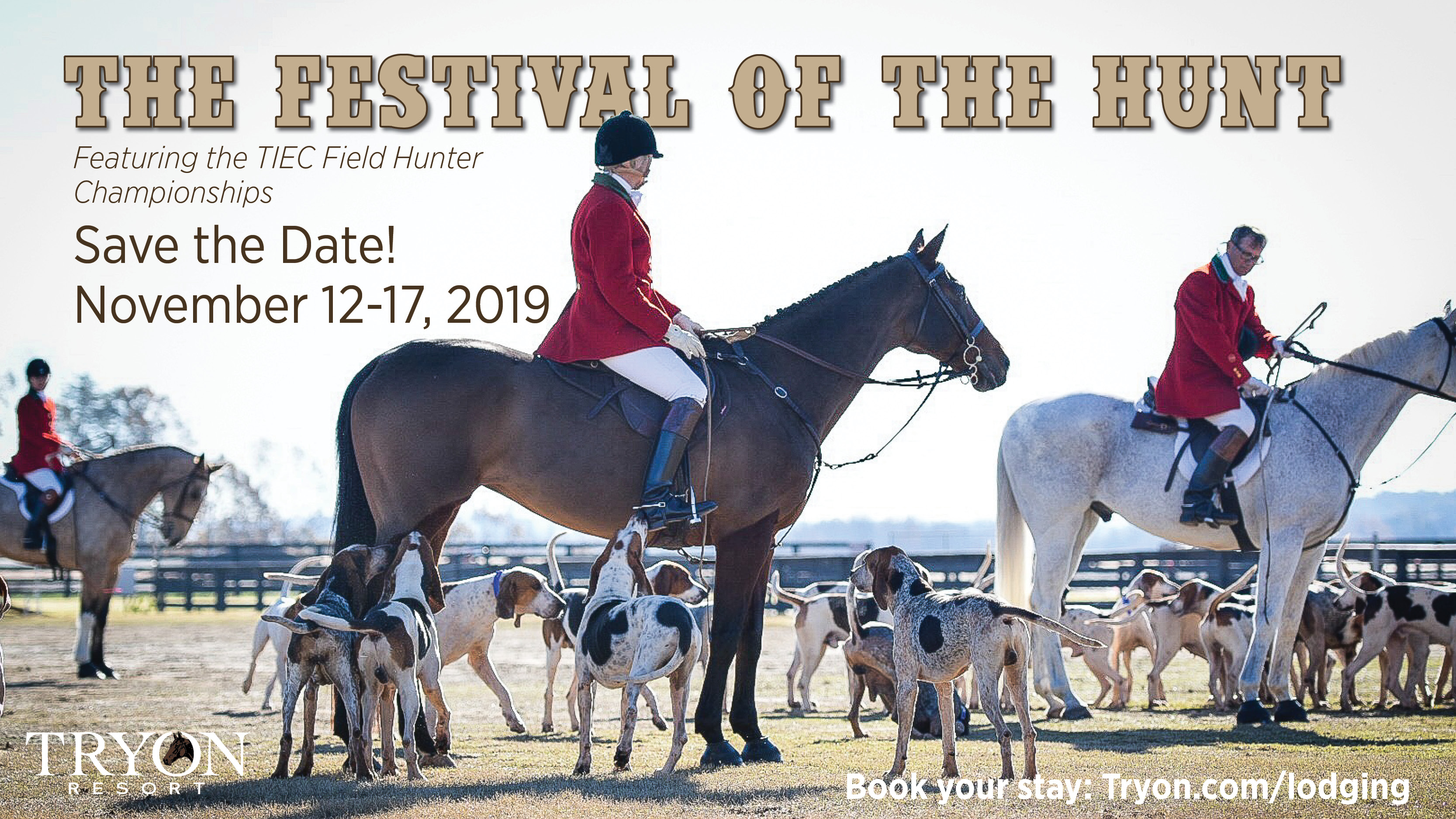 The Festival of the Hunt, highlighting the history and tradition of fox hunting and working field hunters, will be welcomed back to the venue November 12-17, 2019. With opportunities to hunt with local hunt clubs, mock hunts, the TIEC Field Hunter Championships and Carolina Performance classes, the Festival of the Hunt is a beloved fall tradition at Tryon Resort.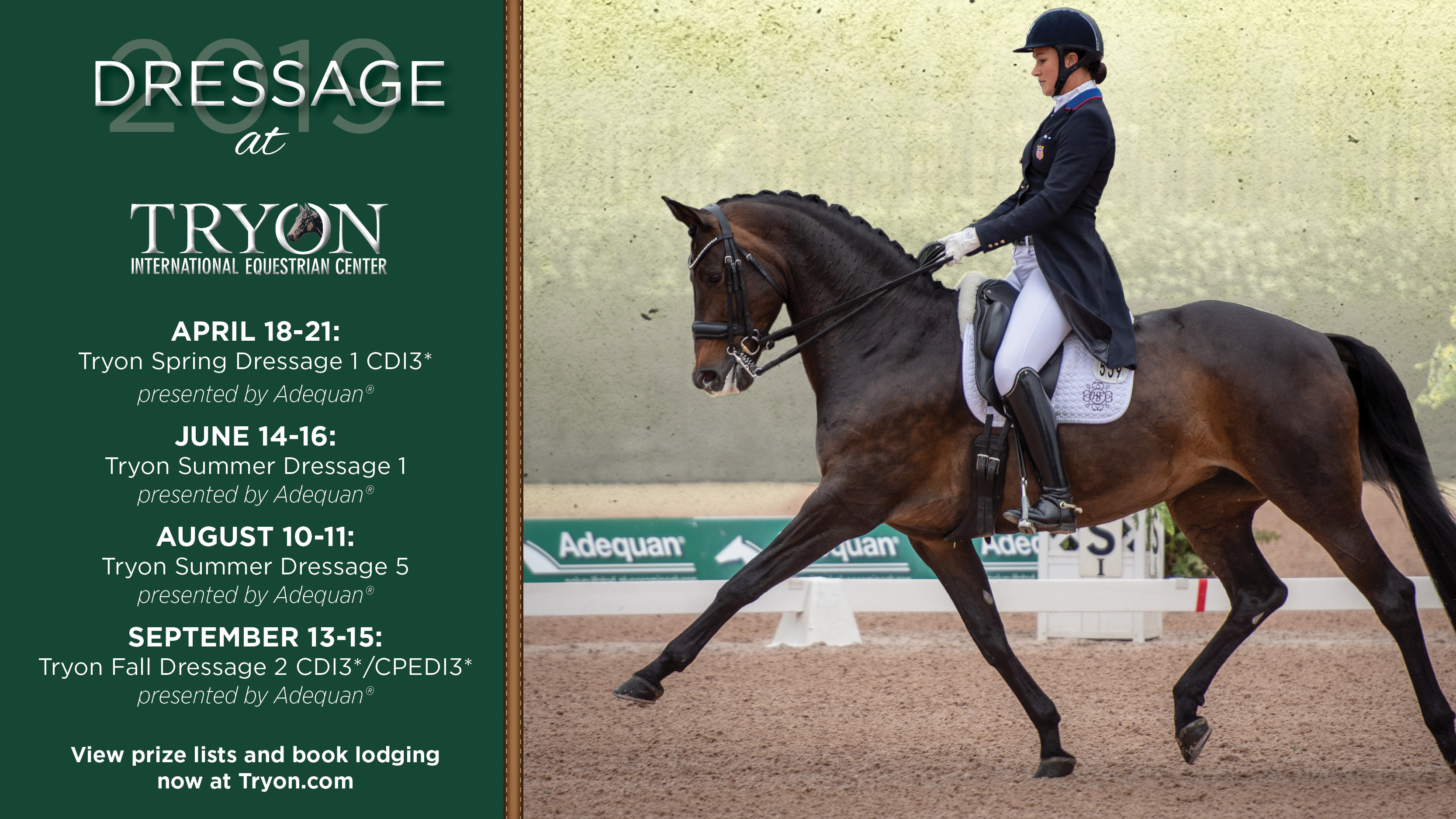 The venue will also welcome back dressage competitors for the annual Tryon Spring CDI 3* and National Show from April 18-21, 2019. This competition will offer qualifying opportunities for key championships during the 2019 season, including the North American Youth Championships, Dressage National Championships, Young Adult "Brentina Cup" National Championships, as well as the 2019 World Breeding Championship for Young Horses.
More is yet to be announced for a Winter 2019/2020 season at TIEC featuring multiple levels of activities in hunter, jumper, dressage and western sports. The full 2019 USHJA schedule is forthcoming, and all prize lists can be found at www.Tryon.com as they become available.
Lodging: Onsite lodging at TIEC is available at www.Tryon.com/lodging, from the Stable House Inn to one, three, and five-bedroom log cabins and RV pads with full hookups.
Media Inquiries: To request media credentials for these events and more at TIEC, please click here or contact media@tryon.com with questions.
Advertising: Advertising is available in each competition program for 2019, with opportunities also available in the biannual Tryon Resort Visitor Guide. For more information, email advertising@tryon.com.
Volunteer Inquiries: For volunteer opportunities, please contact Kathryn McMahon at kmcmahon@tryon.com.
About Tryon International Equestrian Center:
Tryon International Equestrian Center at Tryon Resort, host of the FEI World Equestrian Games™ Tryon 2018, is one of the world's ultimate equestrian lifestyle destinations with first-class facilities for all FEI disciplines and showcasing hunter/jumper, equitation, steeplechase, fox hunting, polo, reining and multidiscipline events in Mill Spring, NC. From carousel to competition, the mission of Tryon Resort is to celebrate the magic of the horse, grow equestrian sport, and increase access to this majestic animal. A haven for equestrian competitors and enthusiasts, Tryon Resort is an iconic, year-round destination for connoisseurs of diverse cuisine and shopping, lodging getaways, and family entertainment. Learn more at www.Tryon.com.