For Immediate Release
Mill Spring, NC – March 1, 2019 – Equestrian sport veteran Eric Straus has joined the Tryon International Equestrian Center (TIEC) team as the General Manager of Equine Operations. As the first individual to hold this position for TIEC, Straus brings a wealth of expertise from decades of experience in the equestrian sports industry, and will oversee all horse show operations for the multi-discipline resort venue.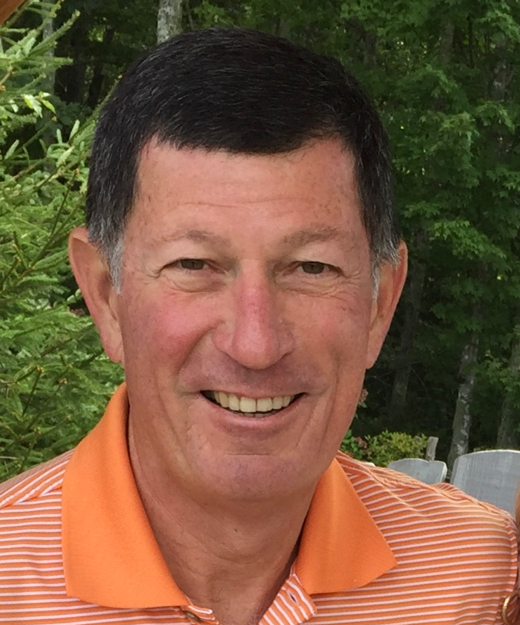 The decision to join TIEC follows Straus's position as the venue's Technical Coordinator for the 2018 FEI World Equestrian Games™ that were held at the facility last September. In addition to first-hand experience working with the TIEC team, Straus brings a robust and impressive resume to the organization, holding former positions such as President of Equine Sport Group, CEO of Washington International Horse Show Assn. Ltd., and an 11-year tenue as Vice President and Senior Vice President for Clark Estates in New York, NY.
"We are pleased to welcome Eric as a full-time member of the Tryon International Equestrian Center team, especially after his incredible work and leadership as a member of our WEG Organizing Committee. We look forward to his leadership as we begin the 2019 season and as we plan for the years ahead," said Sharon Decker, Chief Operating Officer for Tryon Equestrian Partners.
Coupled with his career in equestrian sport, Straus has held numerous equine-related board and committee positions including Secretary, Executive Committee and member of the United States Equestrian Team Foundation Board, Senior Vice President and Executive Committee member of USA Reining, among many others.
Straus's professional affiliations also include Fédération Equestre Internationale (FEI) designations as a Licensed Level 3 Chief Steward in Show Jumping and Reining, Licensed Technical Delegate for Reining, FEI and USEF Course Director. Likewise, for the United States Equestrian Federation (USEF), Straus is a Steward General for Reining, is a Licensed Registered Jumper Judge and Registered C1 Steward.
Straus also officiated at the 1987 Pan American Games, 1996 Atlanta Olympic Games, 2002, 2006 and 2010 FEI World Equestrian Games™, 2015 World Cup Finals, North American Junior Young Riders Championships 1997-2016, 2016 Rio Olympic Games, and 2017 World Cup Finals.
Straus is looking forward to his continued involvement with TIEC and utilizing his well-rounded background in all areas of the sport competition and venue structure to benefit exhibitors and attendees.
"My experience touches nearly every facet of equestrian sport – from being a competitor, stable owner to serving on committees, serving as the CEO of the Federation, to acting as an international official, managing international and national horse shows, and working on WEG – my range of experiences allow me to have a 360-degree perspective helping me to understand what others are thinking because I've been the guy on the other side of the conversation. I can relate to their concerns and formulate better strategies and more effective plans. The result is hopefully an excellent experience for our competitors."
For more information on Tryon International Equestrian Center, please visit www.tryon.com.
Media Inquiries: For media inquiries, please email media@tryon.com.
About Tryon International Equestrian Center at Tryon Resort
Tryon International Equestrian Center at Tryon Resort, host of the FEI World Equestrian Games™ Tryon 2018, is one of the world's ultimate equestrian lifestyle destinations with first-class facilities for all FEI disciplines and showcasing Hunter/Jumper, Equitation, Steeplechase, Field Hunter, Polo, Reining and multidiscipline events in Mill Spring, NC. From carousel to competition, the mission of Tryon Resort is to celebrate the magic of the horse, grow equestrian sport, and increase access to this majestic animal. A haven for equestrian competitors and enthusiasts, Tryon Resort is an iconic, year-round destination for connoisseurs of diverse cuisine and shopping, lodging getaways, and family entertainment. Learn more at www.Tryon.com.