David Blake and Don't Touch Du Bois Untouchable in $10,000 Power & Speed Stake CSI 2*
For Immediate Release
Mill Spring, NC – July 9, 2020 – Todd Minikus (USA) and Amex Z had a moment of disagreement on course and still dominated the jump-off in a time of 37.767 seconds to claim a $37,000 Horseware Ireland Welcome Stake CSI 2* win at Tryon International Equestrian Center (TIEC) to kick off Tryon Summer 5 competition. Just behind on a time of 37.875 seconds, Sydney Shulman (ISR) and Azilis Du Mesnil, Jill Shulman's 2009 Selle Francais mare (Tinka's Boy x Jarnac), took second place, with Lillie Keenan (USA) and Fasther, the Chansonette Farm LLC entry and 2010 Dutch Warmblood gelding (Vigo D'Arsouilles x Farmer), stopping the timers at 38.277 seconds for third.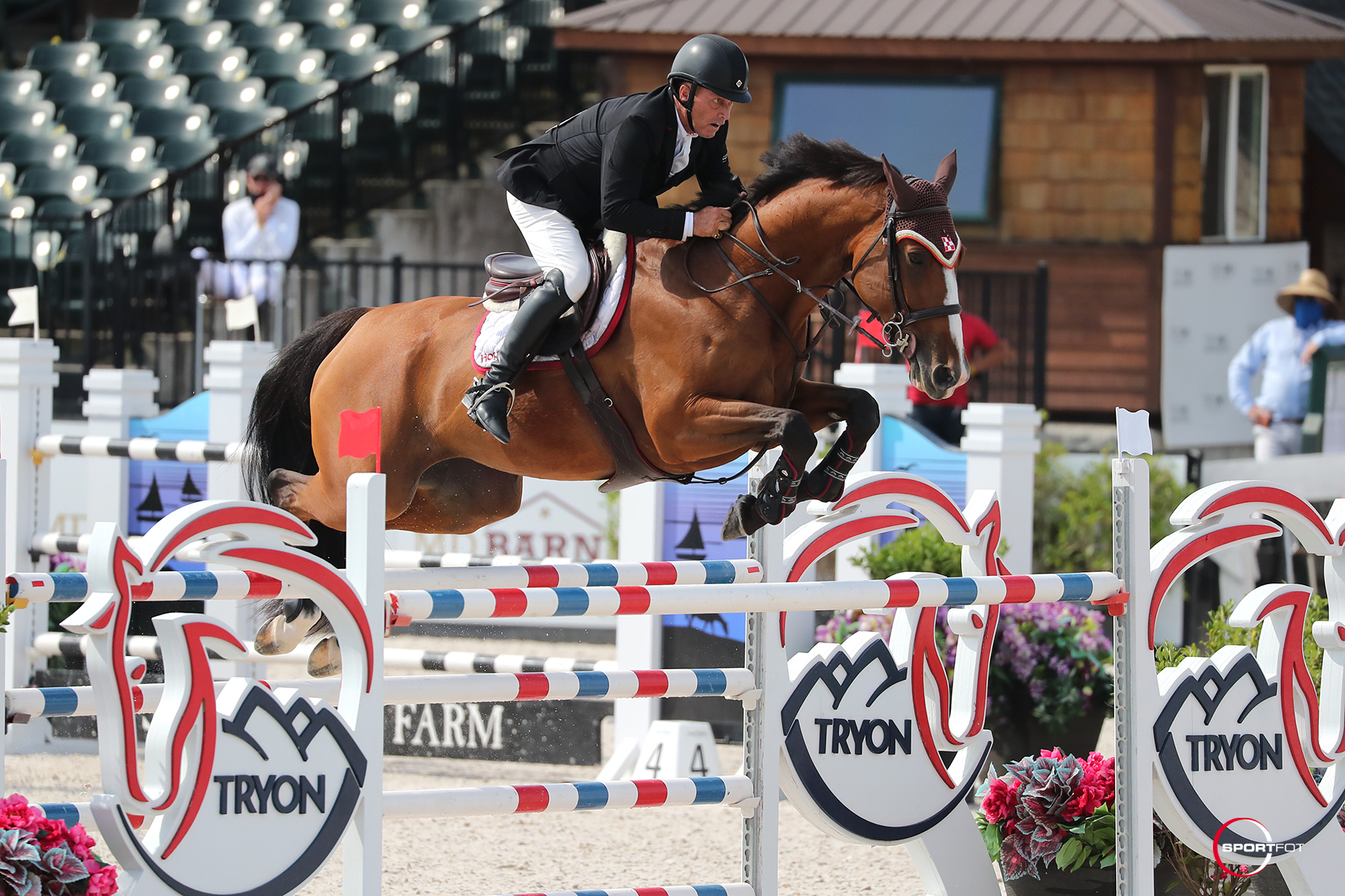 Todd Minikus and Amex Z
©Sportfot
Minikus and the 2009 Zangersheide mare (Andiamo Z x Landaris) owned by the Bit By Bit Group stuttered a bit on their way to the second jump-off obstacle, he explained: "It was a fast jump-off. I kind of got stuck in the corner from fence one to two, and almost circled, actually, and finally she came around, and I continued on to the fence. I thought for sure I wasn't going to be fast enough, but it was good enough."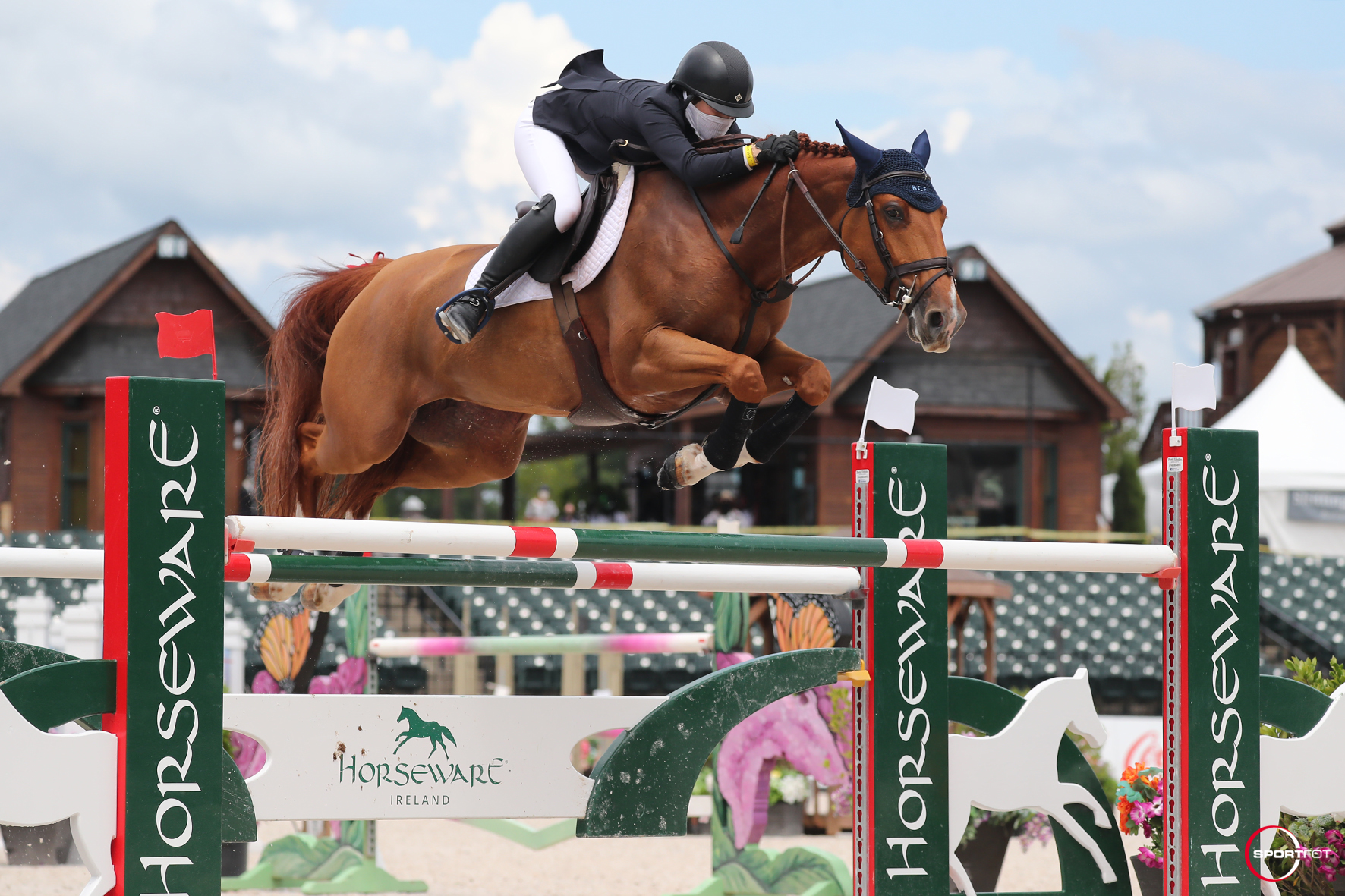 Sydney Shulman and Azilis Du Mensil
©Sportfot
In a big class of 65 first-round entrants and a jump-off cohort of 14 horse-and-rider pairs challenging the Guilherme Jorge (BRA) designed track, Minikus credited Amex Z's consistency and speed to chasing down the win, noting that he's already collected several wins in the irons with "Amex" throughout the 2020 season: "She's been awesome the last couple weeks. This is, I think, her sixth or seventh win here in the past few weeks. She's done quite well."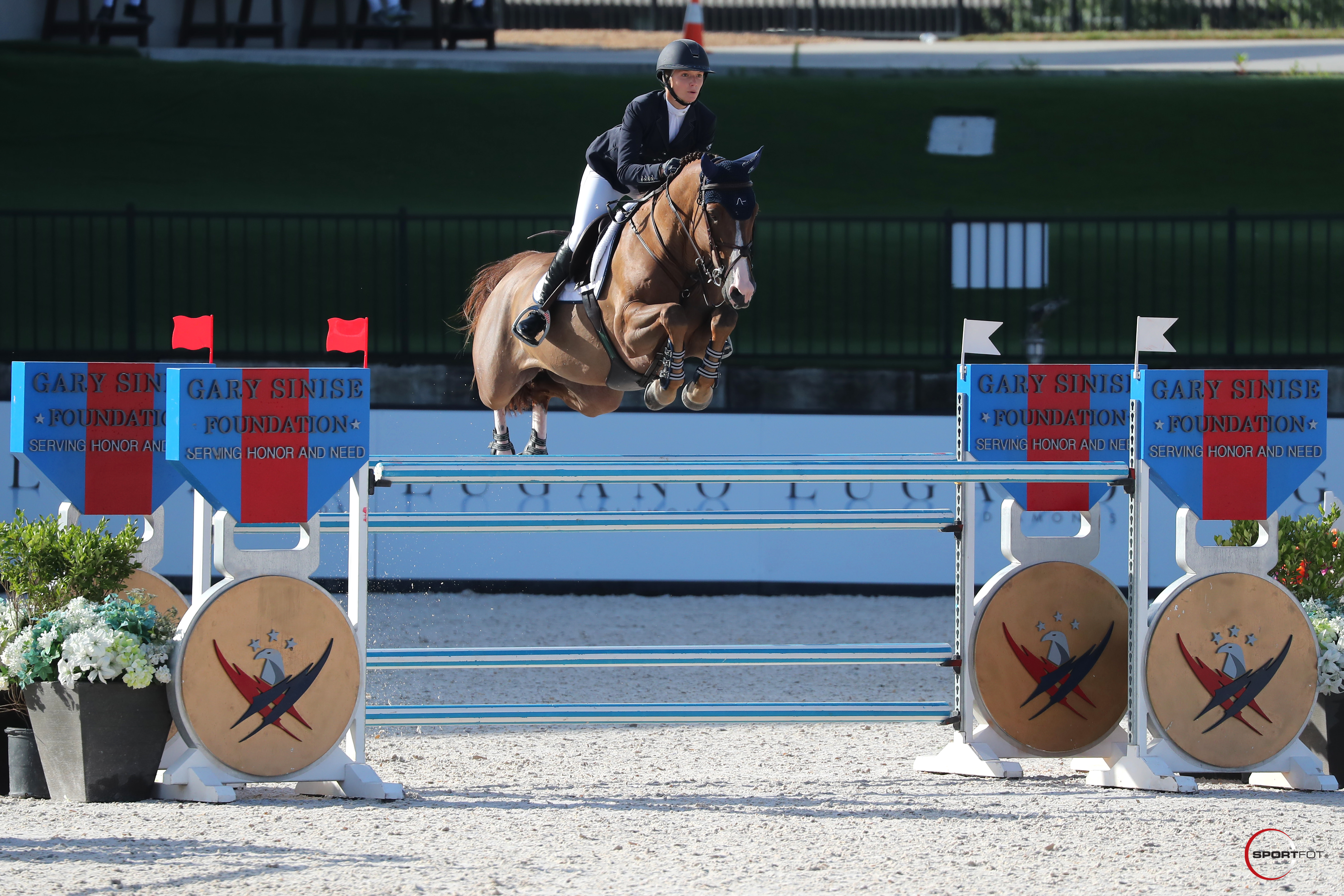 Lillie Keenan and Fasther
©Sportfot
Fresh off success in the Hunter divisions throughout Tryon Summer 4 competition, including a top placing in the $40,000 USHJA International Hunter Derby in Tryon Stadium, Minikus noted that Hunters were where he got his start in the equestrian sphere. "Everybody started out in the Hunters, you know. Once upon a time I only did Hunters! I didn't even ride Jumpers, so it's not my first day.
"My plan for Saturday's Grand Prix is for Amex to win again!" Minikus concluded. "Sometimes plans come together, and sometimes they don't, but she'll show again on Saturday [in the $73,000 JTWG, Inc. Grand Prix CSI 2*]."
Click here to watch Minikus' winning round with Amex Z!
David Blake and Don't Touch Du Bois Untouchable in $10,000 Power & Speed Stake CSI 2*
David Blake (IRL) and Don't Touch Du Bois, a 2009 Belgian Sport Horse mare (Kashmir Van Schuttershof x Indoctro) owned by Pine Hollow Farm, dominated the speed phase in 26.893 seconds to take the win in Wednesday's $10,000 Power & Speed Stake. Rowan Willis (AUS) and Wellington Grandorie, a 2011 British Warmblood mare (Balloon x Grandira) owned by himself and Lady Mornington, claimed second with a speed phase time of 27.419 seconds, while Daniel Geitner (USA) and Vesta De Lavardin, the 2009 Selle Francis mare (Diamant De Semilly x Gentleman Platiere) owned by November Hill, rounded out the podium on a time of 28.404 seconds.
David Blake and Don't Touch Du Bois
©Sportfot
Tryon Summer 5 continues through Sunday, July 12, featuring a Friday $6,000 Speed Stake CSI 2* and the highlight $73,000 JTWG, Inc. Grand Prix CSI 2* Saturday evening in Tryon Stadium. While the entire Summer Series is closed to spectators, highlight classes are available for free live streaming at www.Tryon.com/streaming.
For full results from the $10,000 Power & Speed Stake CSI 2*, click here.
For full results from the $37,000 Horseware Ireland Welcome Stake CSI 2*, click here.
Photo credit ©Sportfot. Competitors can sign up for weekly packages at www.Sportfot.com. These photos may only be used once in relation to this press release with proper credit. Contact media@tryon.com with questions.