It's been an exciting journey as we've seen epic matchups from TIEC's top 16 Grand Prix winning rides from 2019! As the votes rolled in, it was Taylor Land and Get Go who ultimately prevailed over Lacey Gilbertson and Baloppi in the final round to take it all.
Taylor Land and Get Go's winning ride comes from the $30,000 Tryon Resort Grand Prix during Tryon August 1 in 2019, where the seven-year-old gelding aced his first-ever Grand Prix under the lights. Even more amazing, Land also captured both second and third place awards with Liroy 30 and Falco V, respectively. Learn more about their win below!
Final Bracket: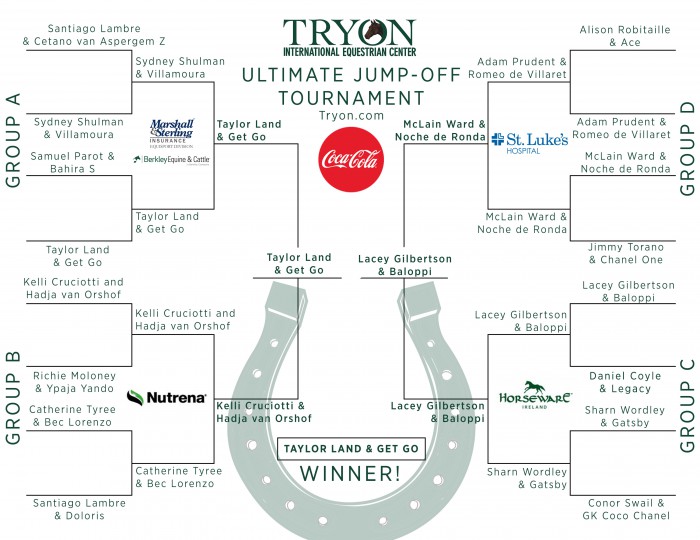 Watch: Taylor Land's Winning Jump-off Round with Get Go
Taylor Land (Atlanta, GA) landed an iconic win during Tryon August 1 in the $30,000 Tryon Resort Grand Prix at TIEC as the venue's first rider to ever claim first, second and third place in Grand Prix competition. Land topped the podium with Get Go, stopping the jump-off timers at 34.885 seconds. She also placed second and third aboard the Pinetree Farms Inc. entries, Liroy 30, a ten-year-old German Sporthorse (Levistano x King Kolibri), and Falco V, a nine-year-old Dutch Warmblood (Bustique x Montreux), clearing the short course in 35.081 seconds and 35.3 seconds, respectively.
Read the full press release here.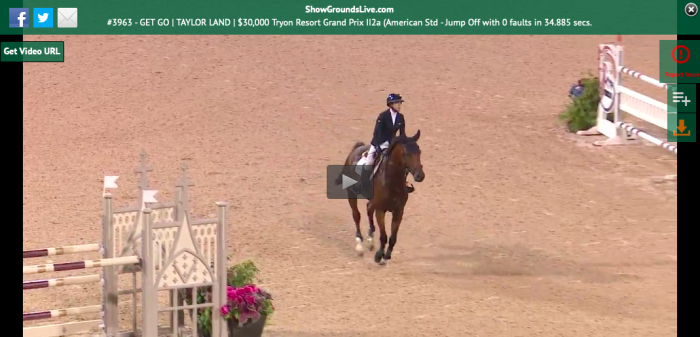 Click the image above to watch Taylor Land and Get Go in their winning jump-off round!