For Immediate Release
Sarah Madden for TIEC
Columbus, NC – January 25, 2022 – Tickets are now on sale for the historic steeplechase of the Tryon Riding & Hunt Club, the Tryon Block House Races, which will host its 74th running on Saturday, April 16, 2022 at the Green Creek Race Course in Columbus, NC. The family-friendly day of races will feature admission by the carload, a massive Easter egg hunt, and more. Tailgate tickets for what's known as Polk County's largest tailgate event of the year are available for purchase at Tryon.com/steeplechase.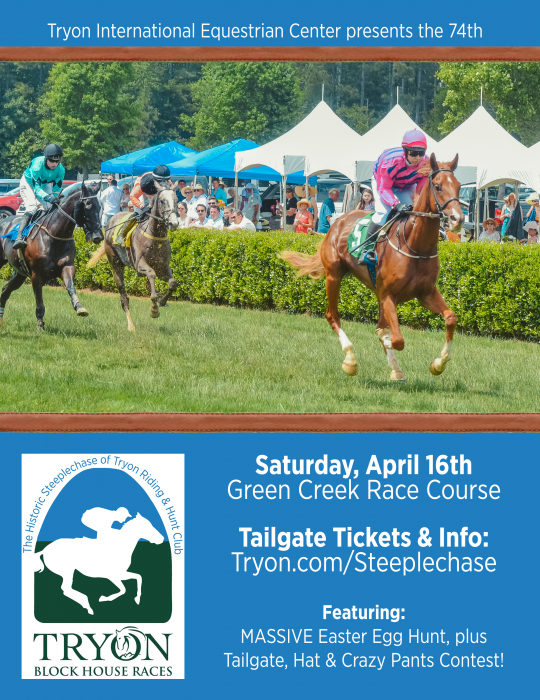 In partnership with the Tryon Riding & Hunt Club, Tryon International Equestrian Center & Resort (TIEC) is proud to present the Tryon Block House Races on a fully-irrigated and recently updated course for the highest quality experience for the jockeys and horses alike. The A-rated, 1.16-mile course presents a stunning backdrop for a day of tailgating and horse racing.
"We are always thrilled to produce high-level equestrian events for our community, and this year's Tryon Block House Races is shaping up to be an incredible day for the sport of steeplechase racing," said TIEC Director of Equestrian Operations, Molly Oakman.
Contests will be held for best hats, crazy pants, and tailgate setups, celebrating the traditional attire and festive décor typically seen at steeplechase events. Gates open at 10am and the fun continues all day, with races starting at 1pm and continuing every 30 minutes through five races. A substantial Easter egg hunt is scheduled to take place in the infield, and food trucks will be present to supplement tailgate setups.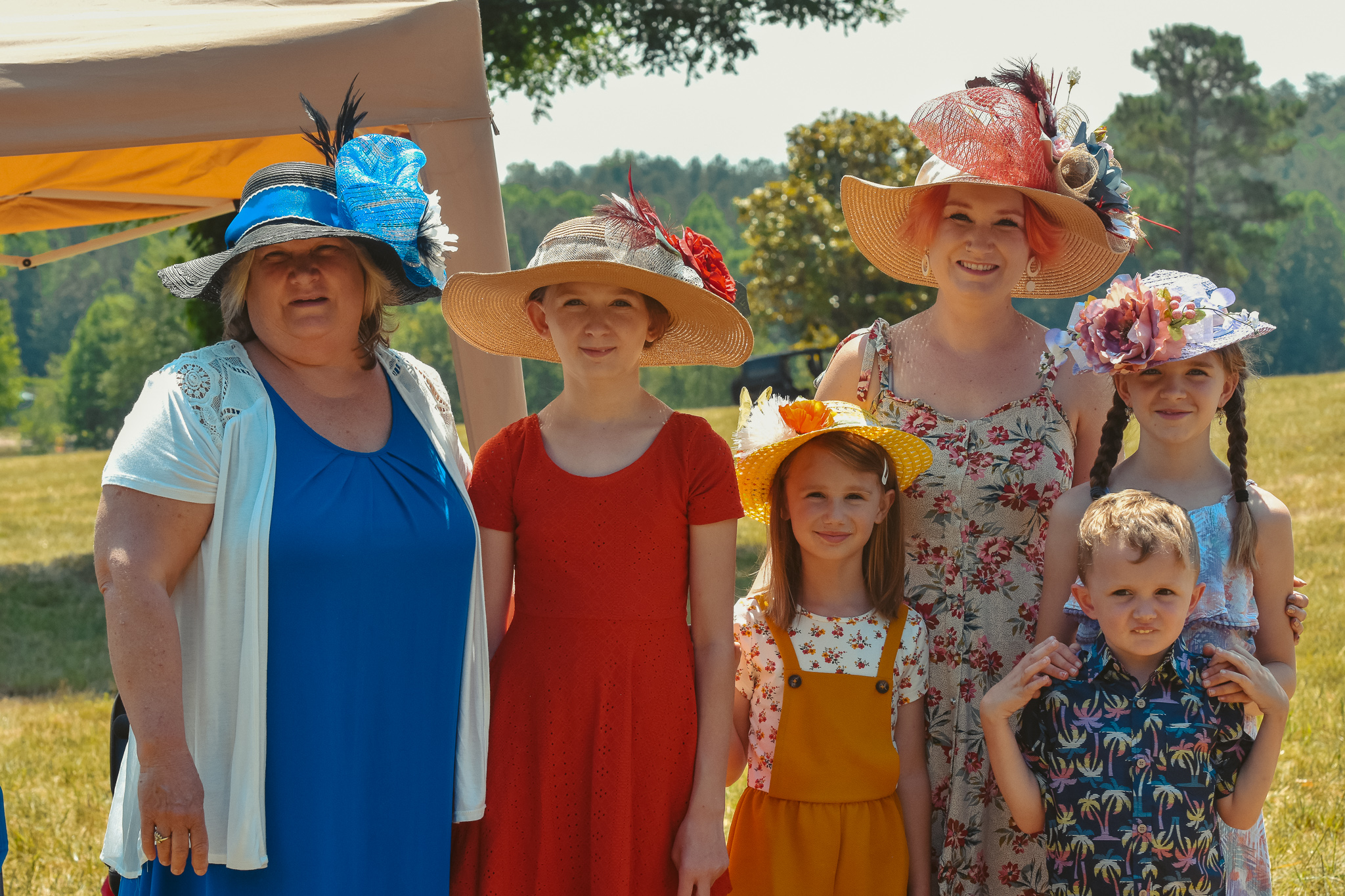 Tailgate spots are available on the rail (assigned) or in the infield (unassigned), with FREE admission for children. Tailgate spots will be sold by vehicle including up to six passengers, with additional passenger tickets available. For more information, visit Tryon.com/steeplechase.
Contact: 
With questions about your tickets, contact the box office at tickets@tryon.com or call 828-278-8088.
For FAQ, tailgate tips and outfit inspiration, visit www.Tryon.com/steeplechase.
For media credentials and inquiries, contact media@tryon.com
Sponsorships are available for this event and include tented tailgate spaces on the rail final stretch or finish line, plus gourmet boxed lunches for groups of 12, 18 or 24. Options can be viewed online here or by contacting sponsorship@tryon.com.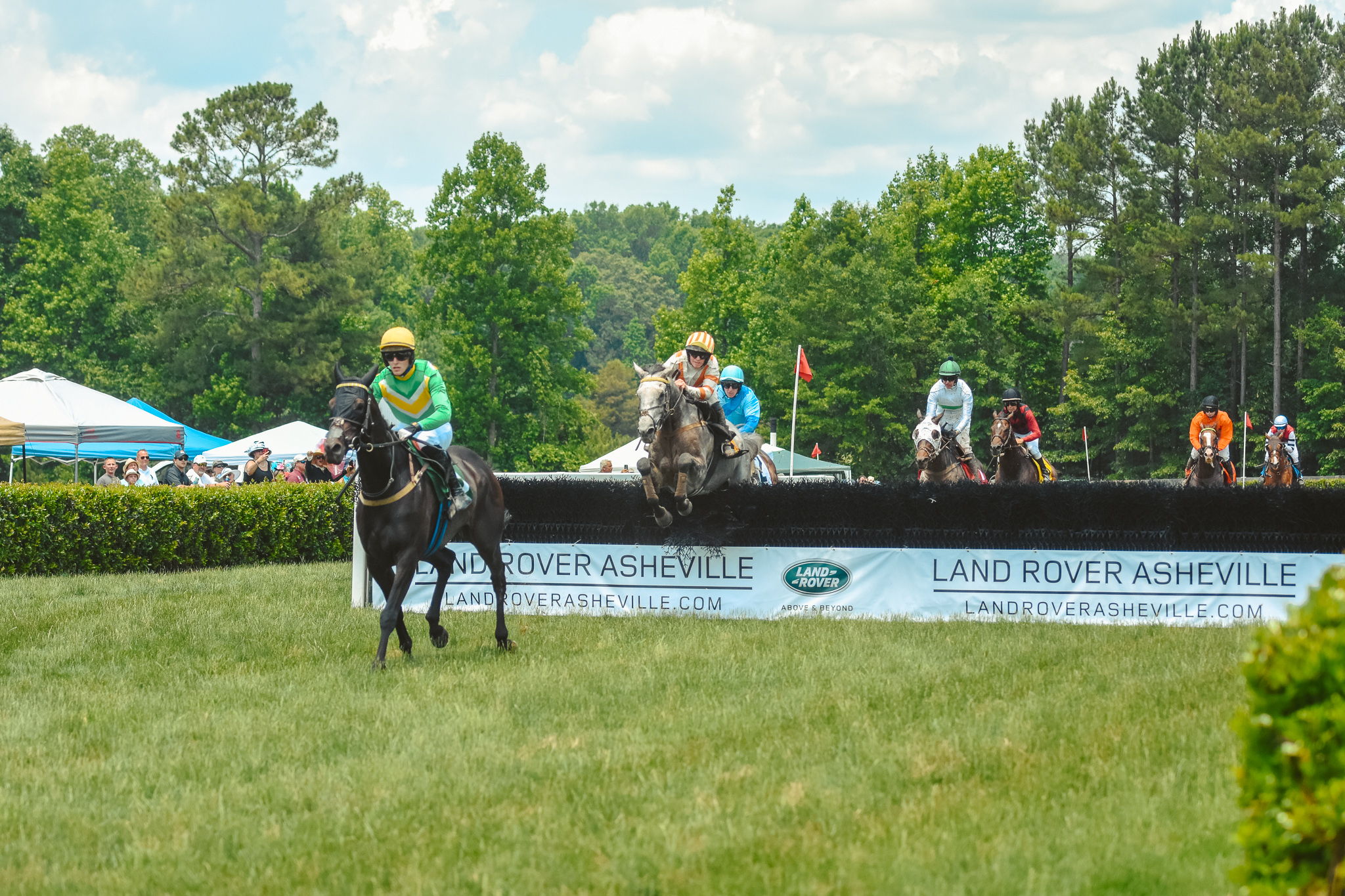 About the Tryon Riding and Hunt Club
Formed in 1925, the Tryon Riding and Hunt Club seeks to enhance and preserve the traditions of the Tryon area by conducting equestrian and philanthropic programs that benefit the entire community. Learn more at  www.trhc1925.org.