A Family Summer Getaway Featuring All Things Pony at TIEC
Tryon Resort is for all who love horses, but especially ponies! Trot on down to the resort's Tryon International Equestrian Center (TIEC) for the 3rd Annual Pony Spectacular on June 26 – 30 to experience a cuteness overload. Or, let the kids practice jumping in our annual American Hobby Horse Competition Series every July and October. Pony and carousel rides are also a free treat at TIEC available every Saturday in May through October for kids. So, whether your child is an avid pony lover or has never interacted with one before, Tryon Resort is sure to serve pint-sized pony delight and fun for the whole family to go with it!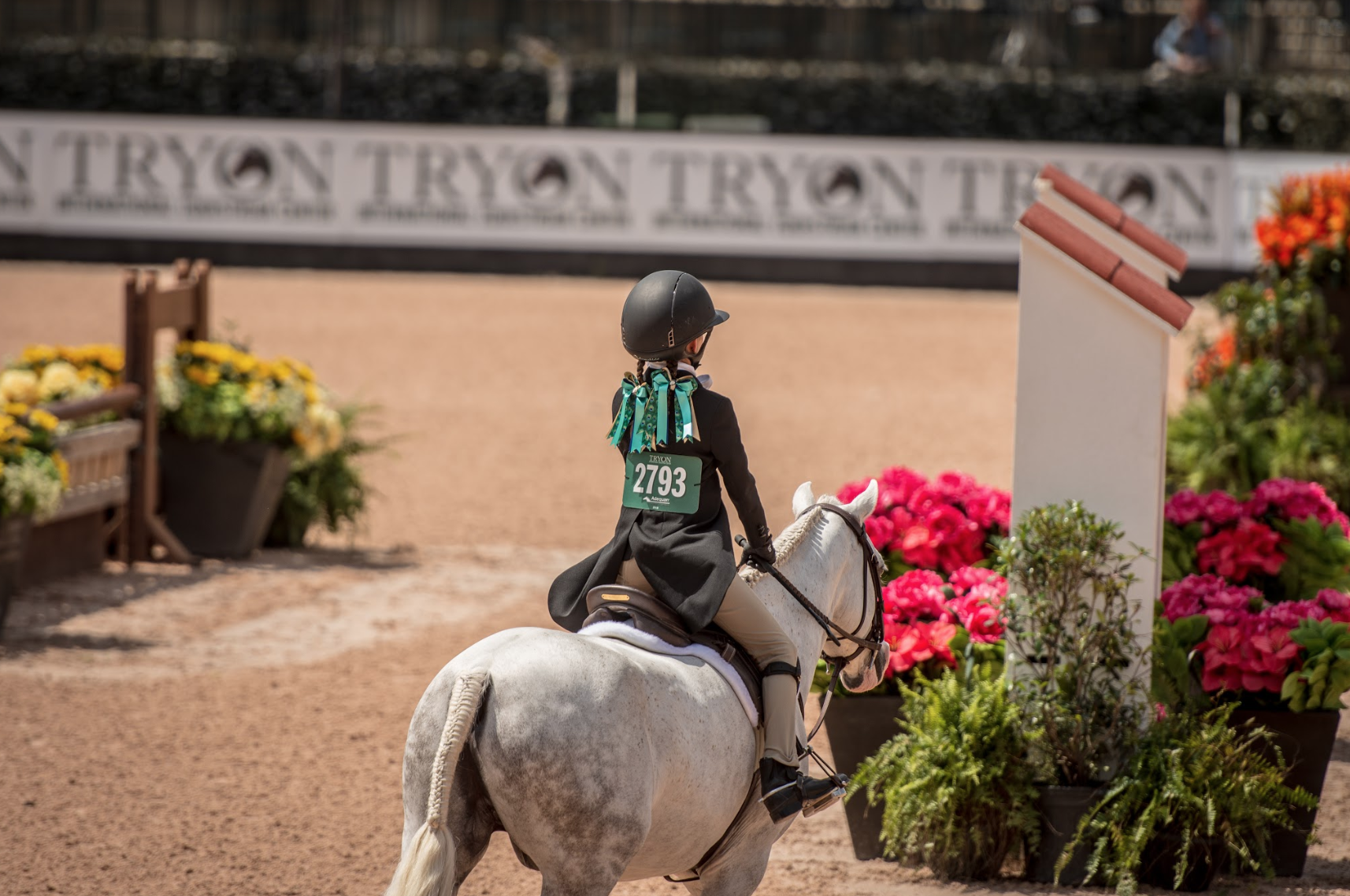 3rd Annual Pony Spectacular featuring $10,000 USHJA Pony Hunter Derby – June 26-30
The $10,000 USHJA Pony Hunter Derby hosted in TIEC's Tryon Stadium on Friday, June 28 is the perfect class for competitors to prepare for the USEF Pony Finals, and is an exciting show for spectators, as well. Throughout the week, decorate your pony's stall with the best themed decor for a chance to win and be featured on Tryon Resort's social media during our Pony Spectacular weekend. Also on Friday, dress in your favorite pajamas and join us for a "TIEC Movie Night and Ice Cream Social," and add to your equestrian wardrobe accessories with freshly-decorated show bows from our decorating station. Pony competitors can also participate in a costume-themed pony parade on Saturday night before the Grand Prix Show Jumping competition and really show off their four-legged friends! 
American Hobby Horse Competition – July and October
Hop on a Hobby Horse this summer and compete in TIEC's American Hobby Horse Series every Saturday night in July, followed by our fall circuit in October. Win real horse show ribbons and compete on miniature replicas of real Show Jumping courses. Divisions are designed for ages 6 years to 14 years old with jump heights ranging from 18" to 2'6". Participants must register in advance for this free event. To enter and join the fun, visit www.Tryon.com and click on the "American Hobby Horse" tab under "Upcoming Events."
Free Pony & Carousel Rides – Every Saturday in May through October
Pony-loving kids and their families can also take advantage of the free pony and carousel rides at TIEC's "Saturday Night Lights" happening every Saturday May through October beginning at 6pm. In addition to the pony action, the carnival-style event series features free face painting, bouncy house, entertainers, live music, plus free admission to the evening's equestrian competition.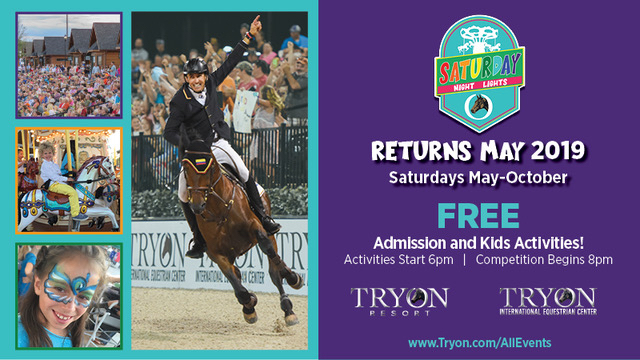 Fun for the Whole Family
All "pony'ed" out? We've got every sibling, parent or grandparent covered! Visit the newly opened on-site arcade and browse The Promenade at Tryon Resort with its boutique-style shops. Just minutes from the TIEC showgrounds, spend the afternoon shooting clays at Cleghorn Gun Club, or play a round of golf and relax by the pool at Cleghorn Golf & Sports Club. Every family member is sure to be satisfied and, as always, Tryon Resort and TIEC welcome dog family members, too. 
Plan Your Trip
Stay on-site amongst the action in one of Tryon Resort's cozy one, three or five-bedroom cabins, at the Stable House Inn, or park your camper on one of our RV pads with full hookups. On-site lodging guests can also enjoy a free pool pass to the Cleghorn Golf & Sports Club Olympic-sized pool and complimentary gym access. With 12 resort restaurants, the General Store, and Tryon Resort's amenities, pony kids and family members of all ages can truly relax and enjoy their stay. Make sure to add the Pony Spectacular to your family's summer itinerary, as you won't want to miss it! See you soon!