Mill Spring, NC – July 4, 2020 – Marion Gefaell (Winston-Salem, NC) and her own Home Run Bound covered all bases to win the $10,000 USHJA Pony Hunter Derby at TIEC with a final score of 158. Just one point shy of first-place honors, Riley McKesson (Wellington, FL) and her own High Tops landed second place with 157 points, while JJ Torano (Wellington, FL) and Somekindawonderful, owned by Augusta Iwasaki, took third with a total of 154.5.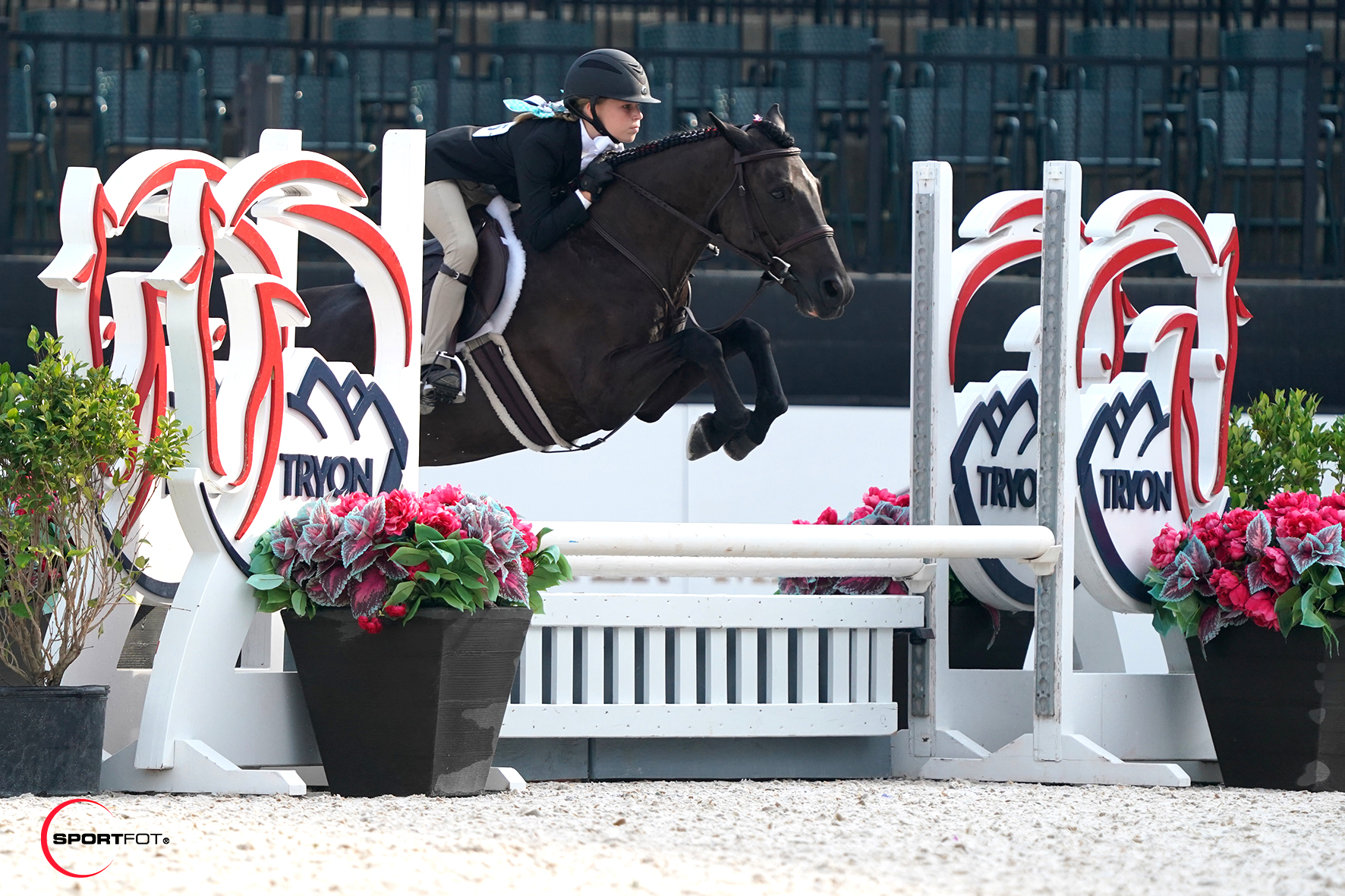 Marion Gefaell and Home Run Bound
©Sportfot
Twenty-eight rider and pony pairs tested the course designed by Dean Rheinheimer (Sheridan, IN) in Tryon Stadium with Gefaell sliding into first in her debut derby appearance.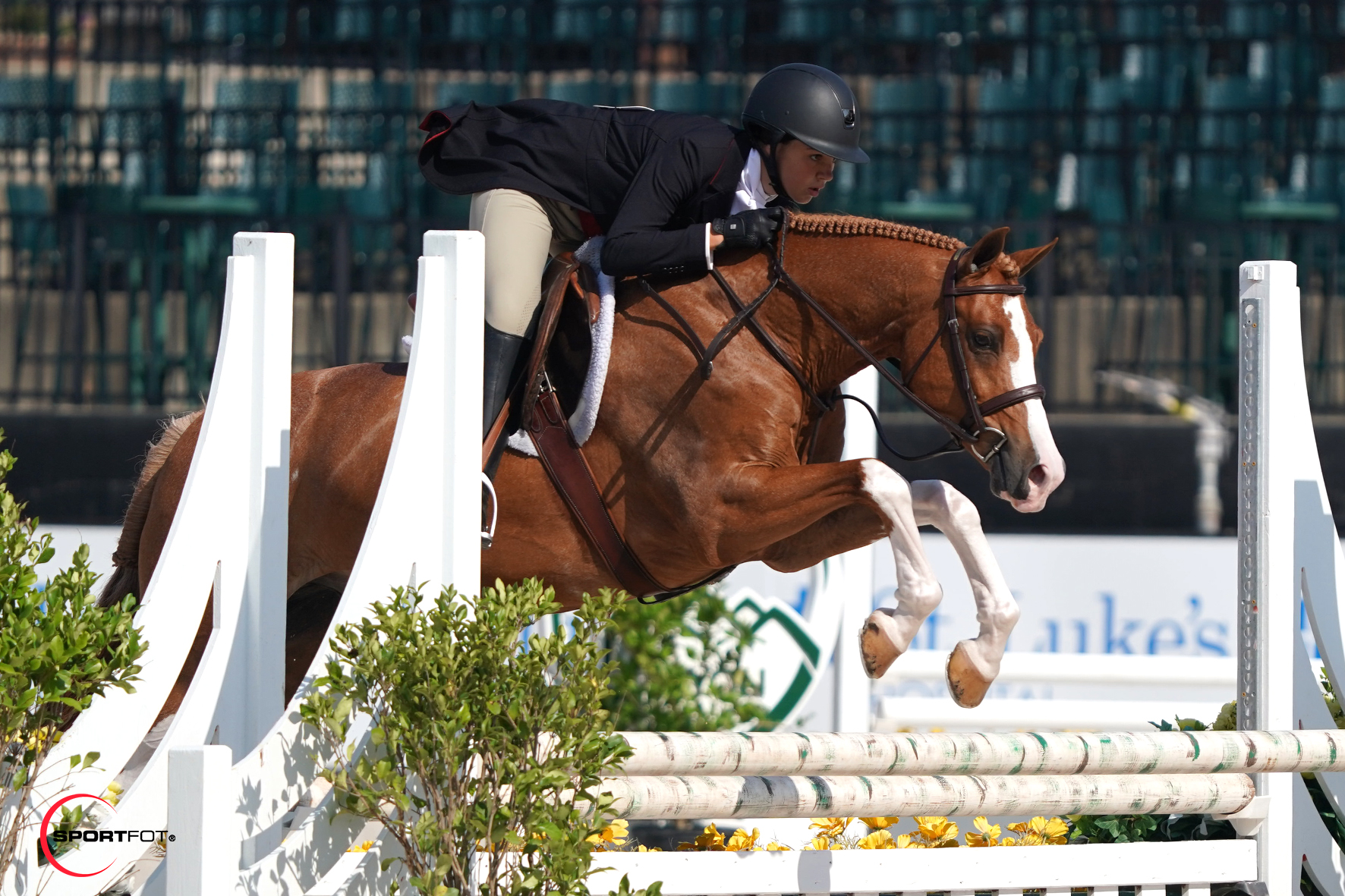 Riley McKesson and High Tops
©Sportfot
"This is my first time riding in this derby at TIEC. I've been riding for about three and a half years, and I've been riding 'Scout' [Home Run Bound] for about nine months. Scout is a medium pony and he loves to jump. His favorite thing to do is compete in derbies, so I knew he was going to do really well today. My experience here at TIEC has been awesome. It's one of my favorite places to show!" shared Gefaell.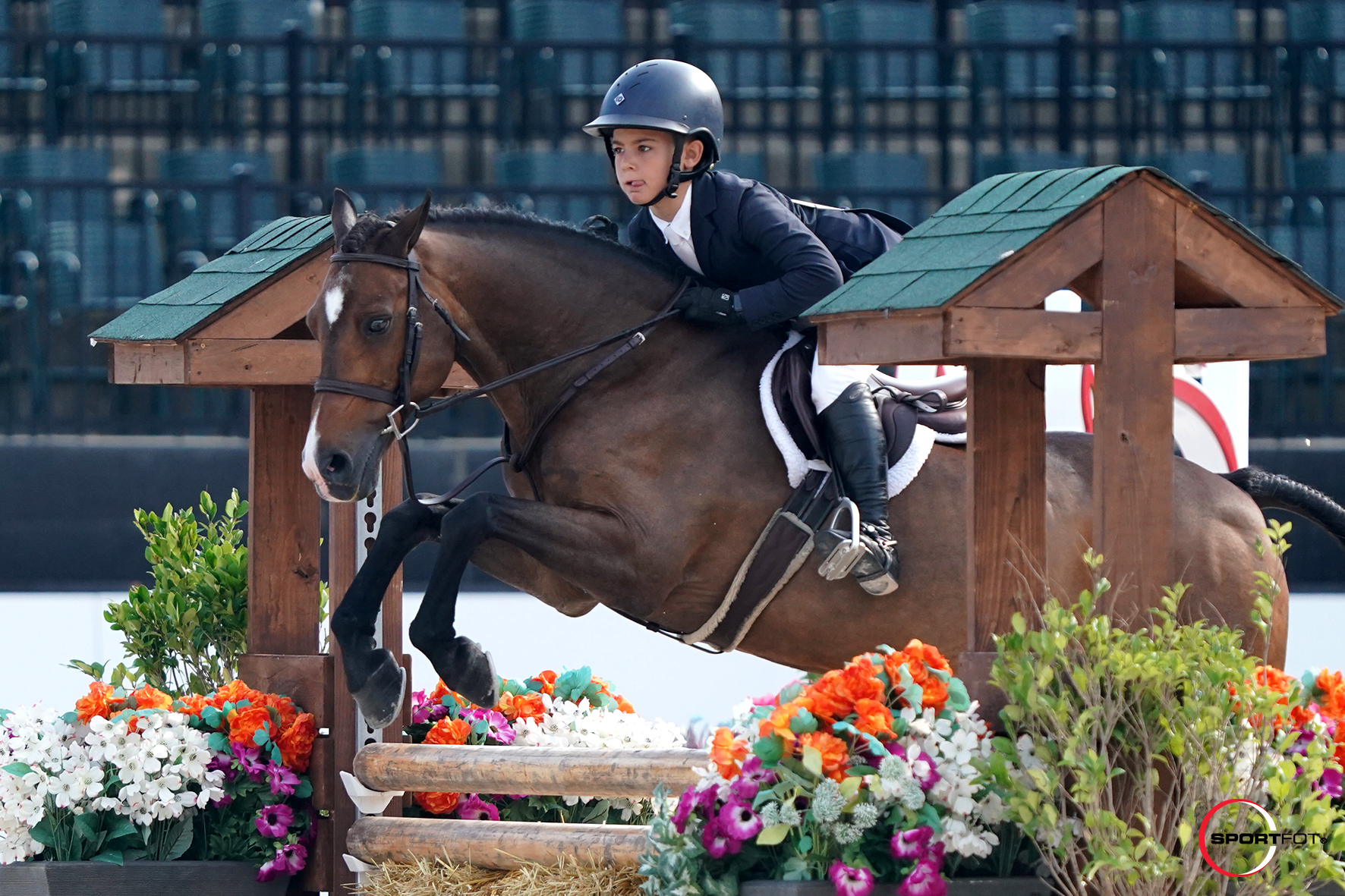 JJ Torano and Somekindawonderful
©Sportfot
When asked about her strategy for the handy, Gefaell explained: "I kept him slow so he wouldn't swap leads, kept a consistent pace, and asked him to land the correct leads over the jumps and always looked where I was going. I also took the inside turns and it worked out well."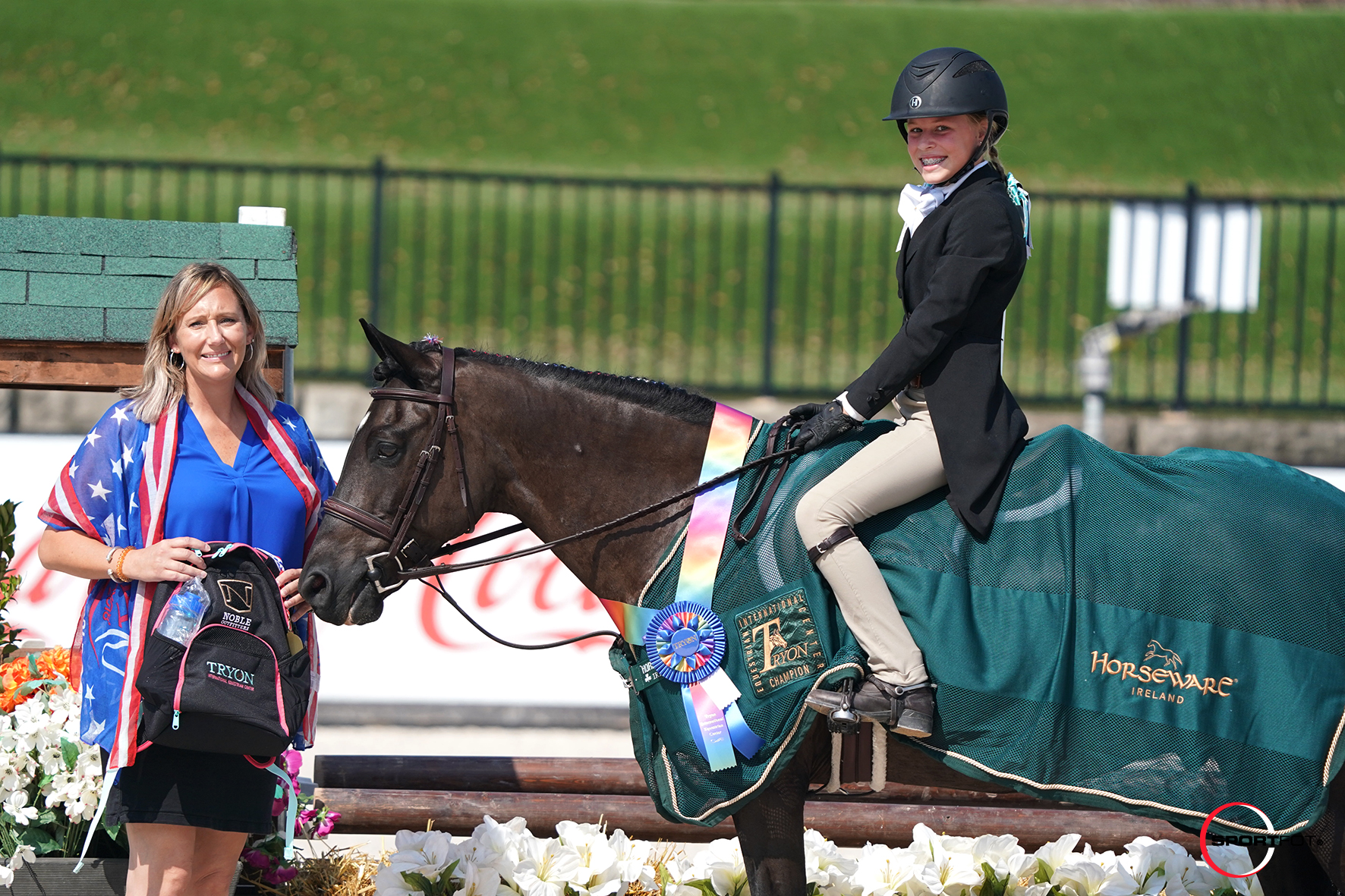 Marion Gefaell and Home Run Bound in their presentation ceremony alongside TIEC Equine Operations Director Molly Oakman.
©Sportfot
The Tryon Summer Series continues next week with Tryon Summer 5 and concludes with Tryon Summer 6 on July 19, 2020. While the entire Summer Series is closed to spectators, highlight classes are available for free live streaming at www.Tryon.com/streaming. 
For full results from the $10,000 USHJA Pony Hunter Derby, click here.
Photo credit ©Sportfot. Competitors can sign up for weekly packages at www.Sportfot.com. These photos may only be used once in relation to this press release with proper credit. Contact media@tryon.com with questions.