Doug Payne and Quintessence Claim $25,000 Horseware Ireland Welcome Stake
 For Immediate Release
Mill Spring, NC – May 16, 2019 – Amanda Wise (Wagener, SC) was crowned champion of the High Performance Hunter 4′ Division with Blue Grass, owned by Summer Stone Farm Horses LLC, in the Tryon Spring 3 series featuring World Champion Hunter Rider week at Tryon International Equestrian Center (TIEC). Reserve champion honors were congratulated to Holly Shepherd (Grand Bay, AL) jumping in tandem with High Society, owned by Mary Antonini.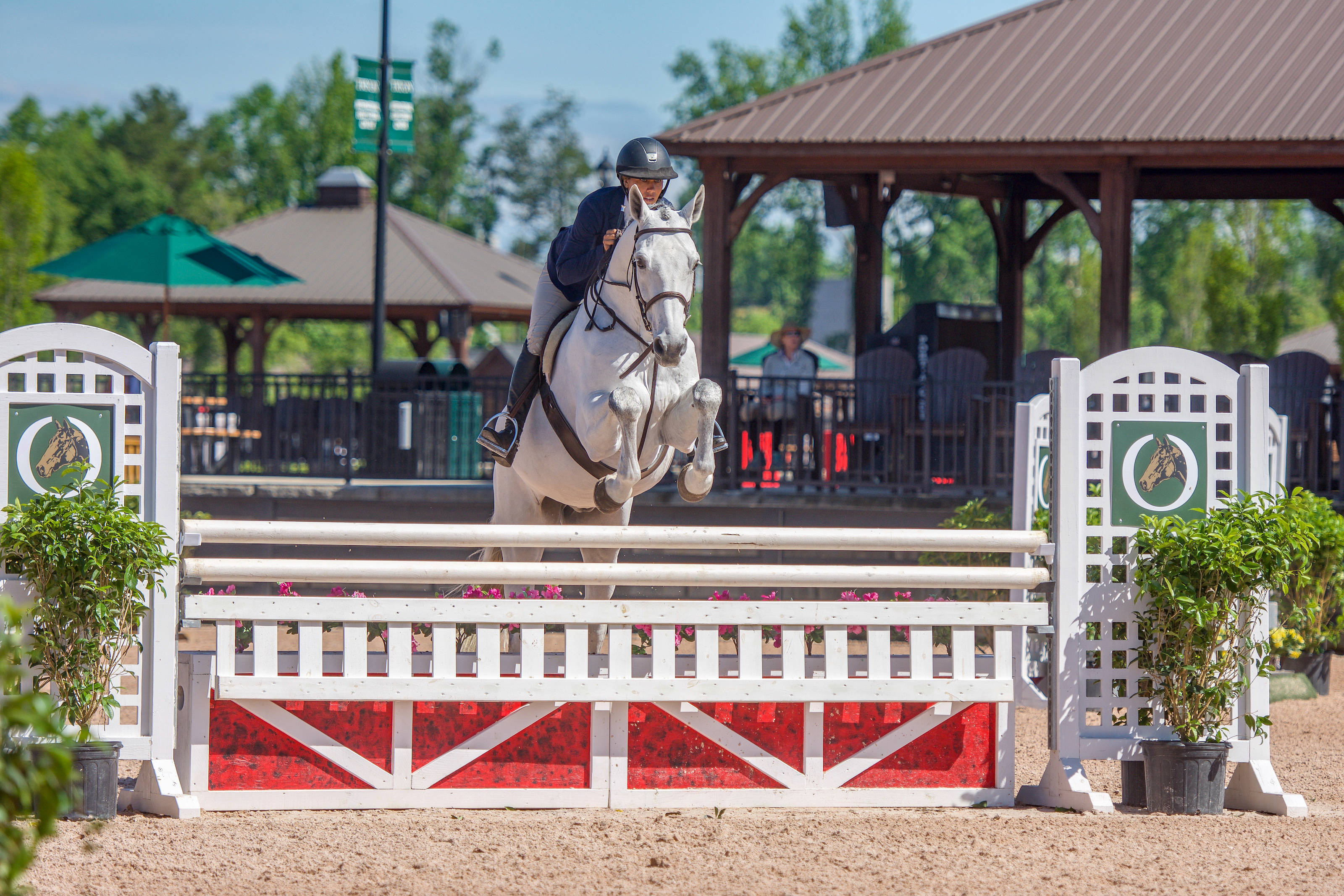 Amanda Wise and Blue Grass
©TIEC 
"He [Blue Grass] likes to do the High Performance and derbies, and he likes anything that is interesting and doesn't like to be bored," remarked Wise.
"He has done equitation classes, hunter derbies, and jumper classes. He's literally done probably everything except the Grand Prix. He is going to do the International Derby here [at TIEC] tomorrow. That's his favorite class where he can be handy and jump big jumps. He is very brave, so it suits him well," she concluded.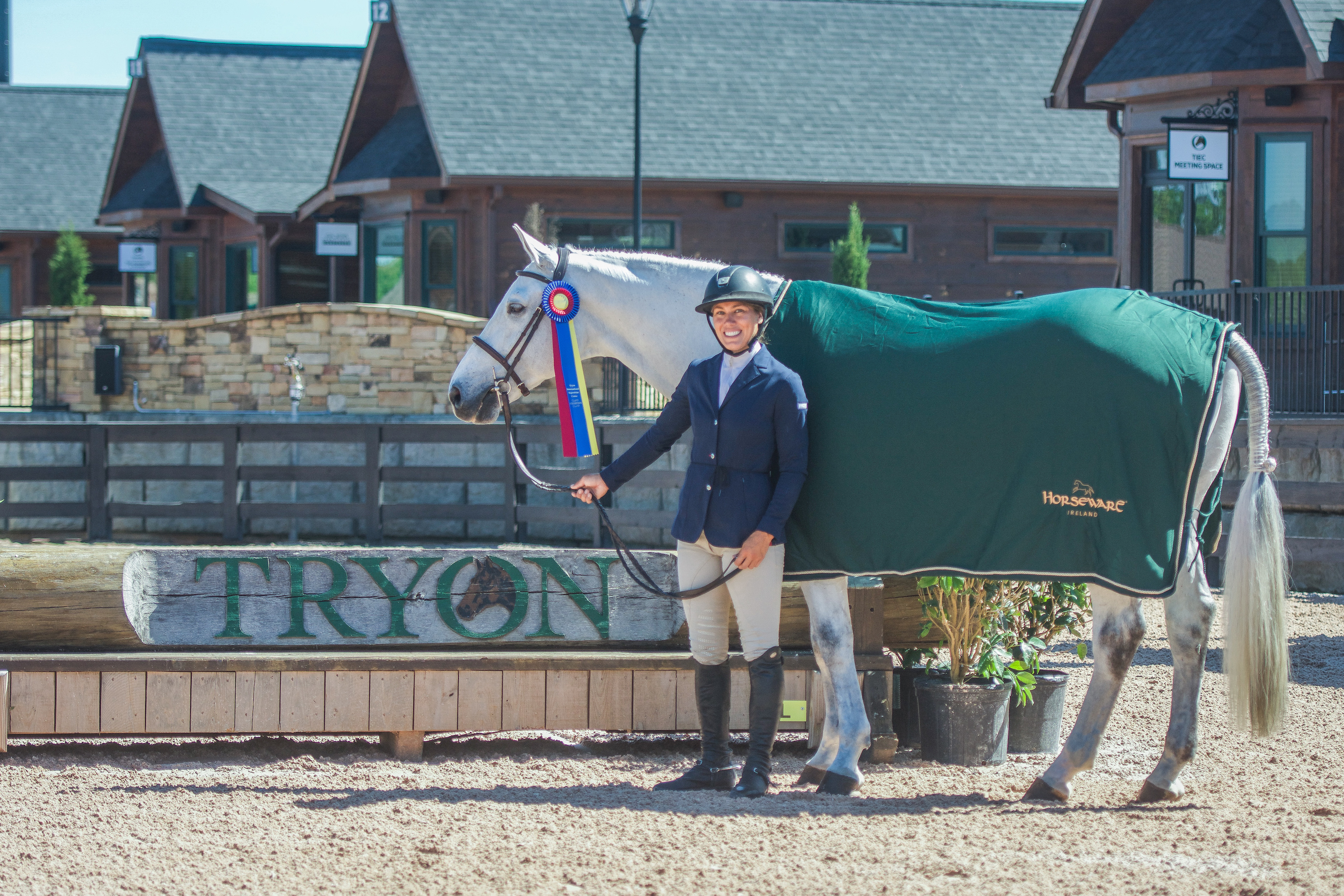 Amanda Wise and Blue Grass in their awards presentation ceremony.
©TIEC 
Doug Payne and Quintessence Claim $25,000 Horseware Ireland Welcome Stake
Doug Payne (Aiken, SC) and Jane Dudinsky's Quintessence smoked the competition in Thursday's $25,000 Horseware Ireland Welcome Stake to open Tryon Spring 3 competition at Tryon International Equestrian Center (TIEC), stopping the short-course timers in 35.92 seconds for the win. Aaron Vale (Williston, FL) and Finou 4 owned by Thinks Like a Horse claimed second on a time of 36.317 seconds, while Jimmy Torano of Wellington, FL, conquered the jump-off with his own Uxanna in 36.625 seconds for third.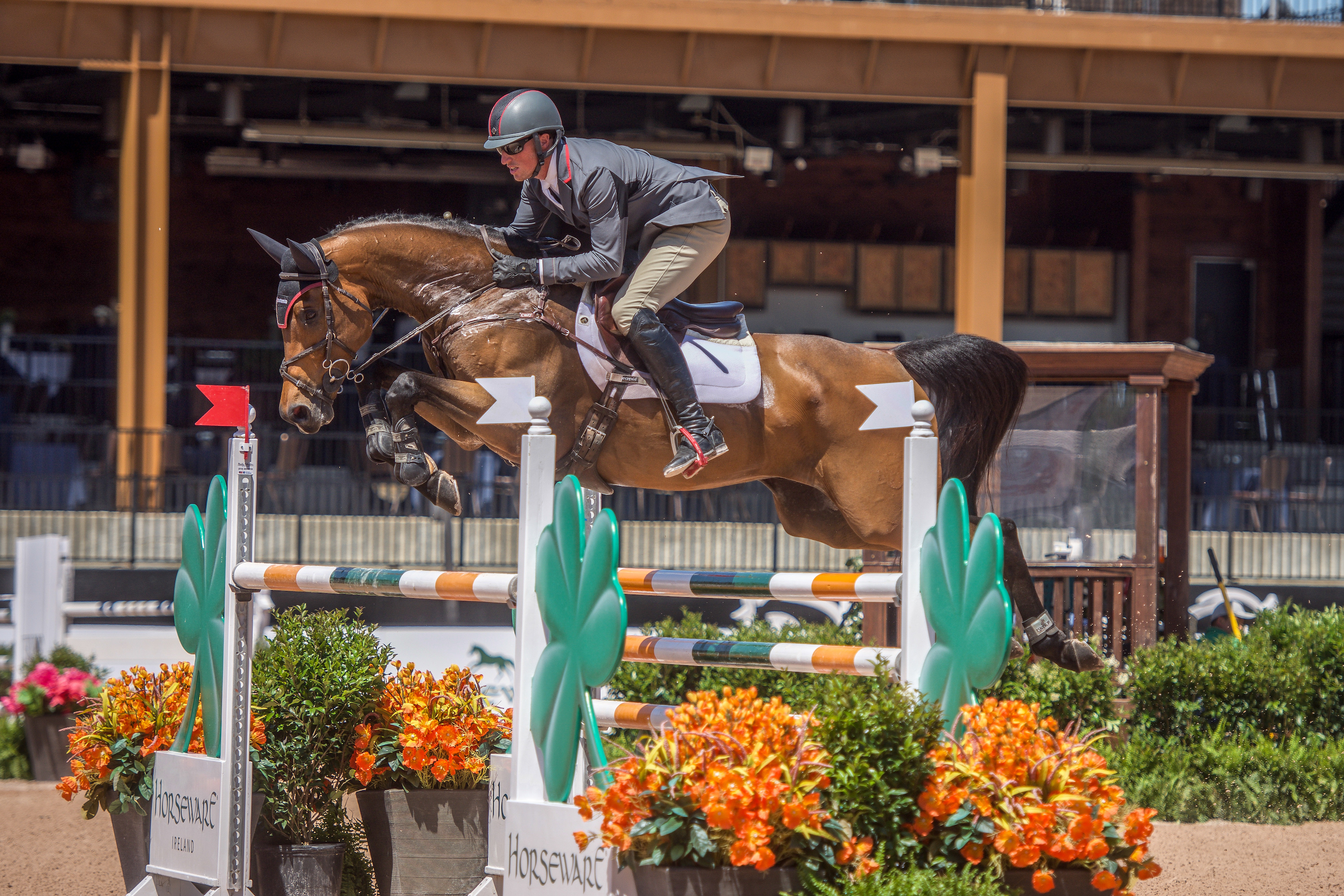 Doug Payne and Quintessence
©TIEC 
Nineteen pairs tested the first-round track set by Oscar Soberon (Dallas, TX), with 11 pairs returning for the jump-off round. Payne credited the sizable time margin over his opponents to a high-quality mount he's known for a long time, he explained.
"I'm lucky enough to have such a special horse to work with. He's owned by Jane Dudinsky, and I've had him since he was a four-year-old, so it's a pretty rewarding experience [to win]. We know each other really well," Payne elaborated. "He handled today in great shape – he's an eight-year-old, and this is probably only his fifth class at this level. So it's really exciting."
Payne has been bringing Quintessence along to the Grand Prix level through careful preparation at home, as well as two weeks of competition in Aiken recently, alongside his string of Eventing horses. Quintessence is not the only up-and-coming jumper in his string at Tryon this week, he detailed.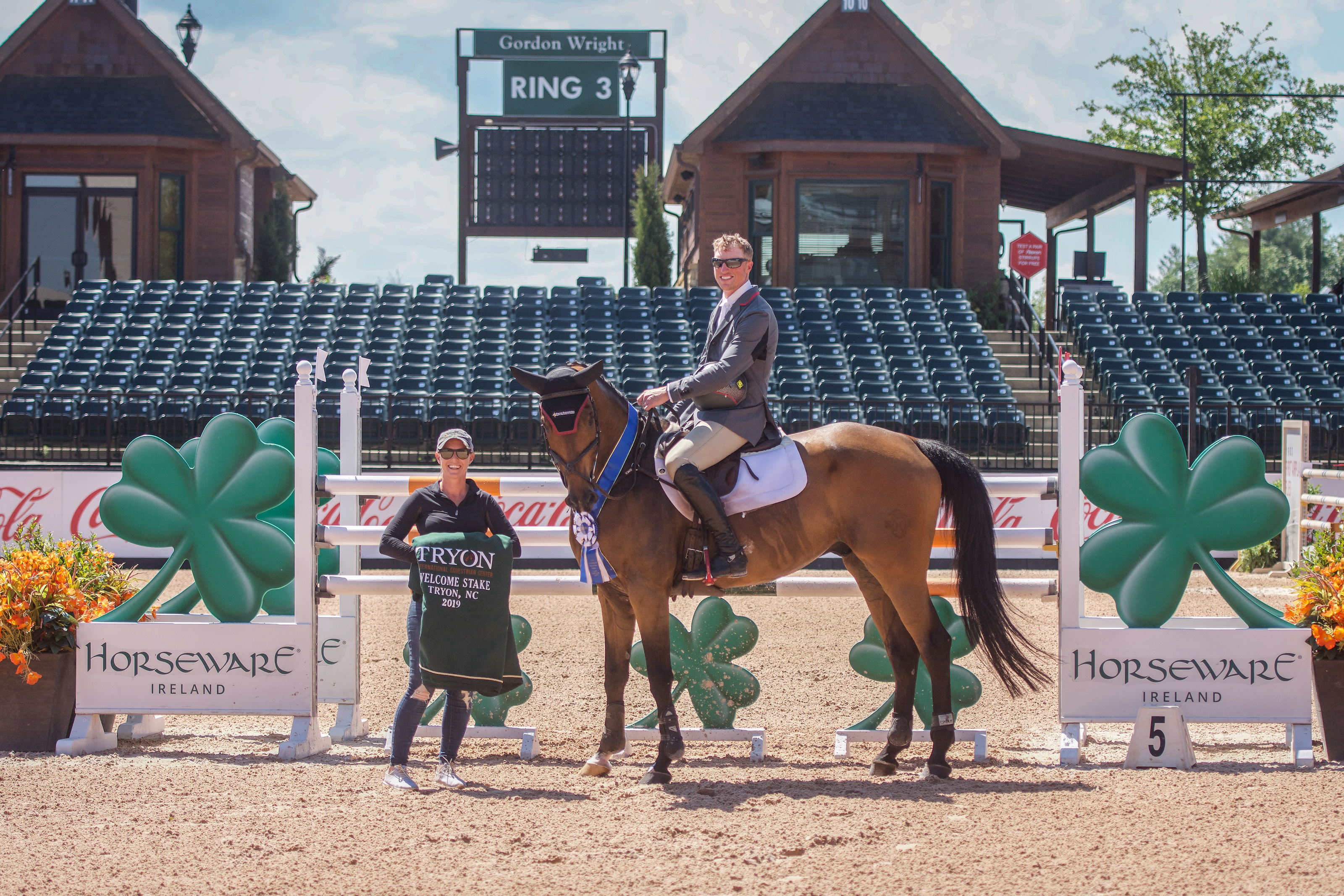 Doug Payne and Quintessence in their presentation ceremony.
©TIEC 
Payne also exhibited Marshal M. Dillon, another young horse learning the ropes, in Thursday's Welcome Stake to collect four faults in the first round. "Marshal jumped really well – I had an epic miss to the Liverpool, so he had four faults, but yeah, that horse will go!" Payne continued of the energetic athlete. "He's still a little bit feral, but at some point he'll come around I think."
"We've got a good number of horses here, including some Event horses preparing for a 2* competition next week. And then we've got the Jumpers here, too – both these guys will jump Saturday night [in the $25,000 Marshall & Sterling Insurance Grand Prix]," he concluded.
Click here for full results from the $25,000 Horseware Ireland Welcome Stake.
Competition continues at TIEC with the $10,000 USHJA International Hunter Derby and the $10,000 USHJA National Hunter Derby on Friday, May 17th, as well as USHJA Hunter classes and the $25,000 Marshall & Sterling Grand Prix on Saturday, May 18th.
For full competition results from Tryon Spring 3 WCHR, click here.
Photo credit ©TIEC. These photos may only be used once in relation to this press release.