For Immediate Release
Mill Spring, NC – November 13, 2019 – The 2019 Young Horse Show Finals presented by Spy Coast Farm saw a record number of entries at Tryon International Equestrian Center (TIEC) at Tryon Resort with more than 100 young horses from yearlings to five-year-olds evaluated in-hand, under saddle and over fences to showcase the next generation of American-bred sport horses.
Saturday evening, young horses took to the spotlight and competed in Tryon Stadium under the lights, with four and five-year-olds competing against each other and a separate division for young horses aged six and older.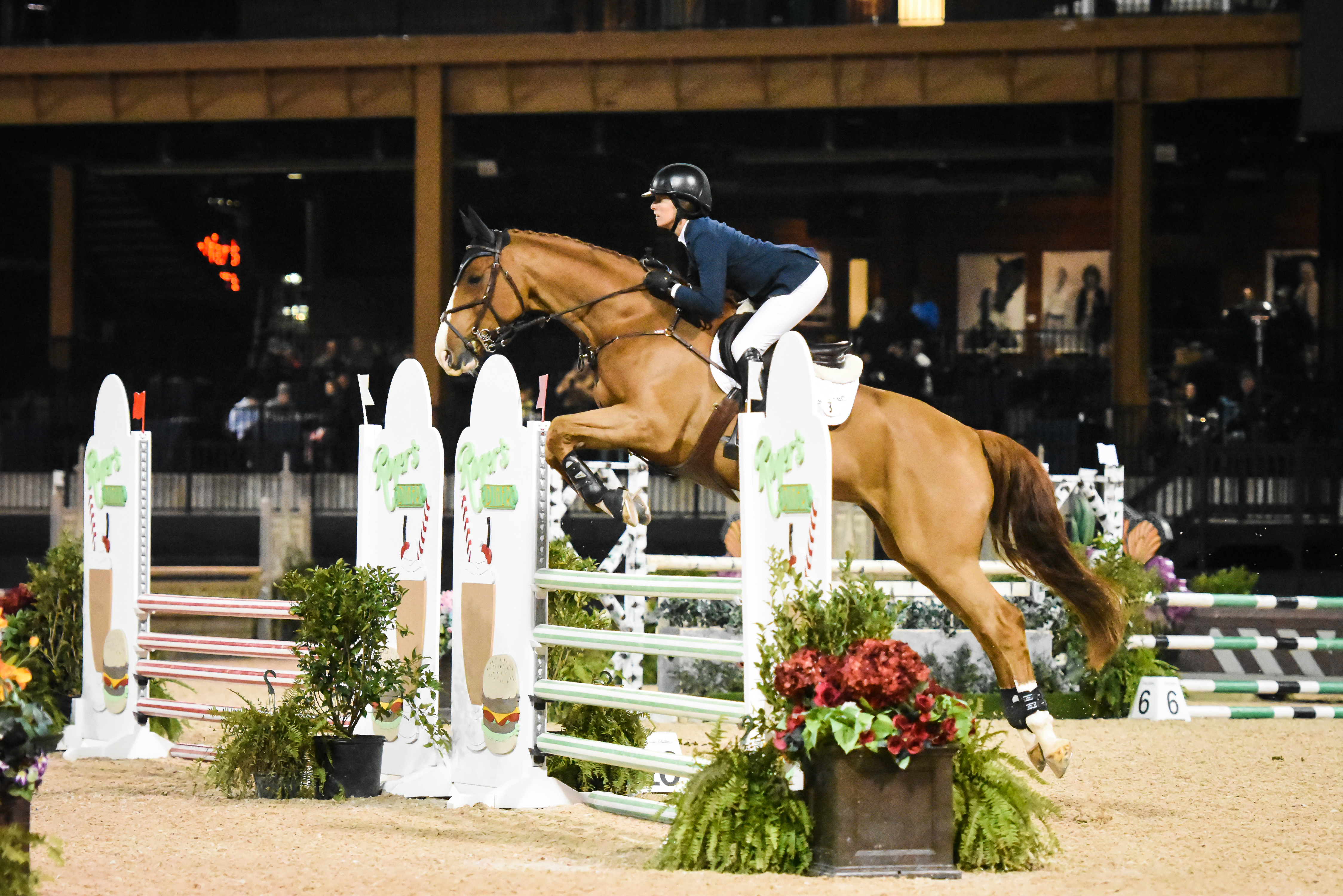 Results from the $3,000 Tequestrian Jumping Derby are as follows:
4 and 5 Year Olds Division
1) Martin Douzant – BSF Ducati – 8.6
2) Shannon Eckel – HTS Mile High Club – 8.5
3) Daniel Sarango – Kloninlijke Diamant DS – 8.4
4) Ciaran Thompson – Ooh La La SCF – 8.3
5) Martin Douzant – Olympus – 7.9
6 and Above Division
1) Martin Douzant – Frame Shamrock – 8.5
2) Martin Douzant – Frame Gandalf – 8.4
3) Kayla Benney – Doki du Loret – 8.1
4) Kimberly Keeton – Evita Veron – 7.9
5) Logan Wilson – FGF Hekla – 7.8
Jean Yves Tola, show organizer, shared that the "Saturday Night Lights" concept for the highlight class of the weekend was started at TIEC three years ago. "We thought it would be a good thing to do for the young horses to get experience under the lights with a friendly course. Being in the big stadium under the lights and with spectators watching is all part of the education process. When they come back here when they're six or seven, they'll be a lot more relaxed."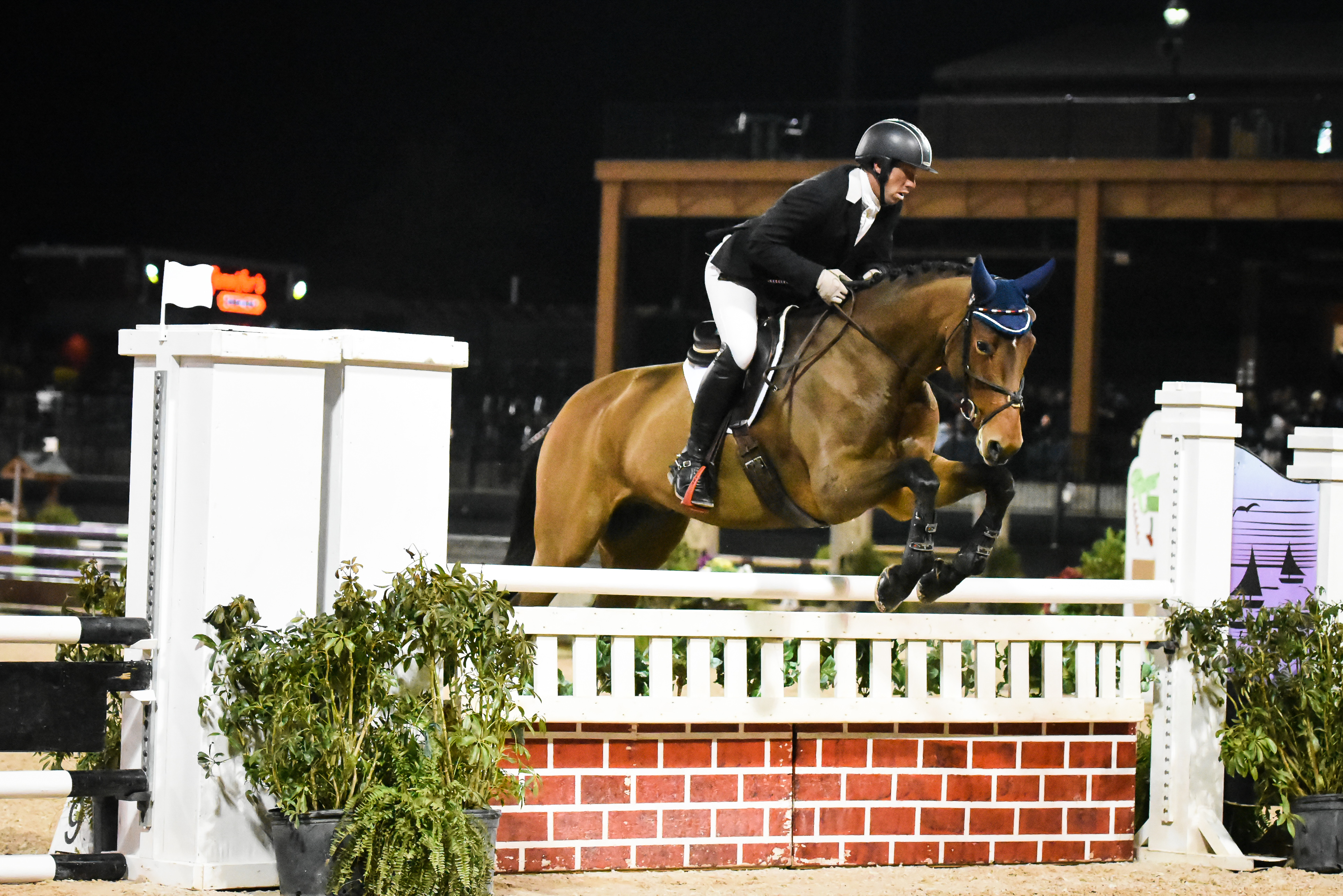 Tola emphasized that the experience for young horses at a venue such as TIEC was invaluable for both the horses and their handlers and for the business aspect of sport horse breeding and education alike:
"There are a few reasons it's important to get young horses to a venue like this. One is to get them off the farm at a young age, so they get exposed to a show environment at a young age – but a show environment that is designed for young horses," Tola detailed. "It's safe, with professionals who can deal with young horses, so that when they get older and get to a show that's busier, they're not so panicked about the atmosphere.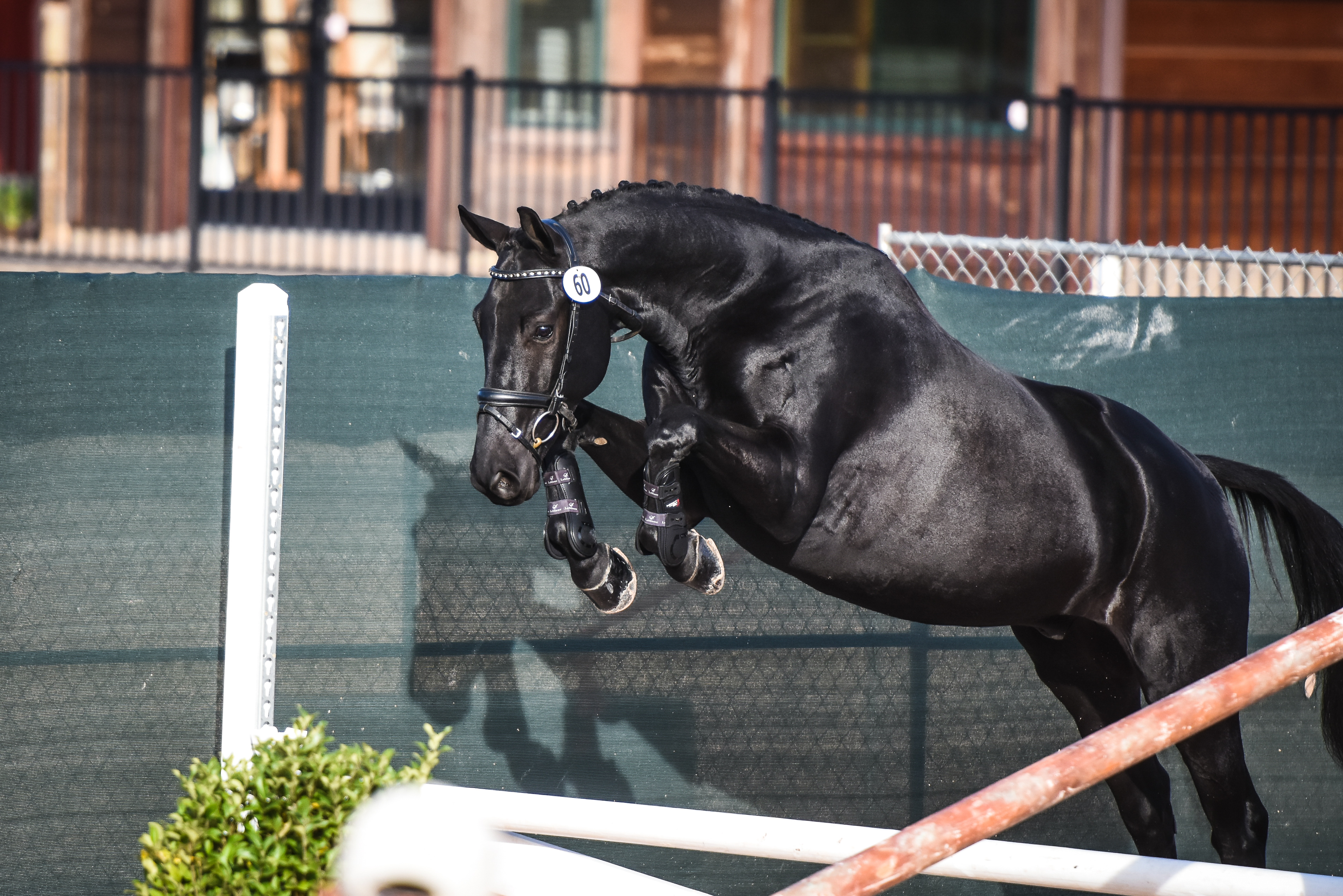 "There's the whole aspect of young horse business here as well," continued Tola, "from performance to selection of young horses and for breeders and riders who work with young horses. It's a whole side of the business that I think gets a little underrated or forgotten, especially still in the US – a young country as far as breeding goes. We're trying to broaden that market and open the eyes of people to American-bred young horses."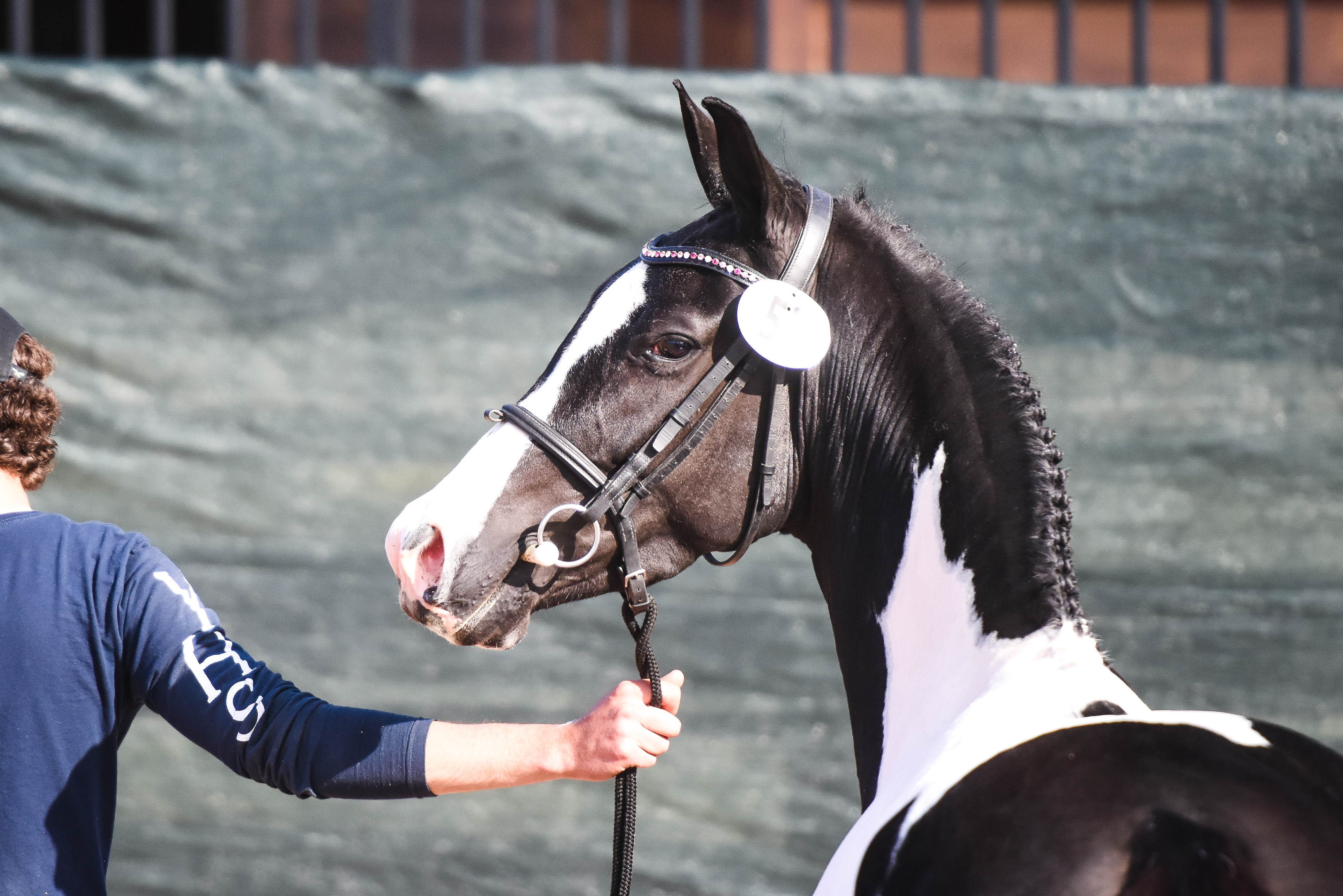 In addition to having a record number of horses attend the championship weekend, the quality of sport exceeded expectations as well, Tola revealed. "The quality of horses we have this weekend is really amazing, challenging to any European country. I'm not sure everybody knows that [about American breeding], so we're trying to change that."
The Young Horse Show series, which wrapped up its ninth consecutive year with the final at TIEC, features several qualifiers each year throughout the United States culminating in the Finals competition.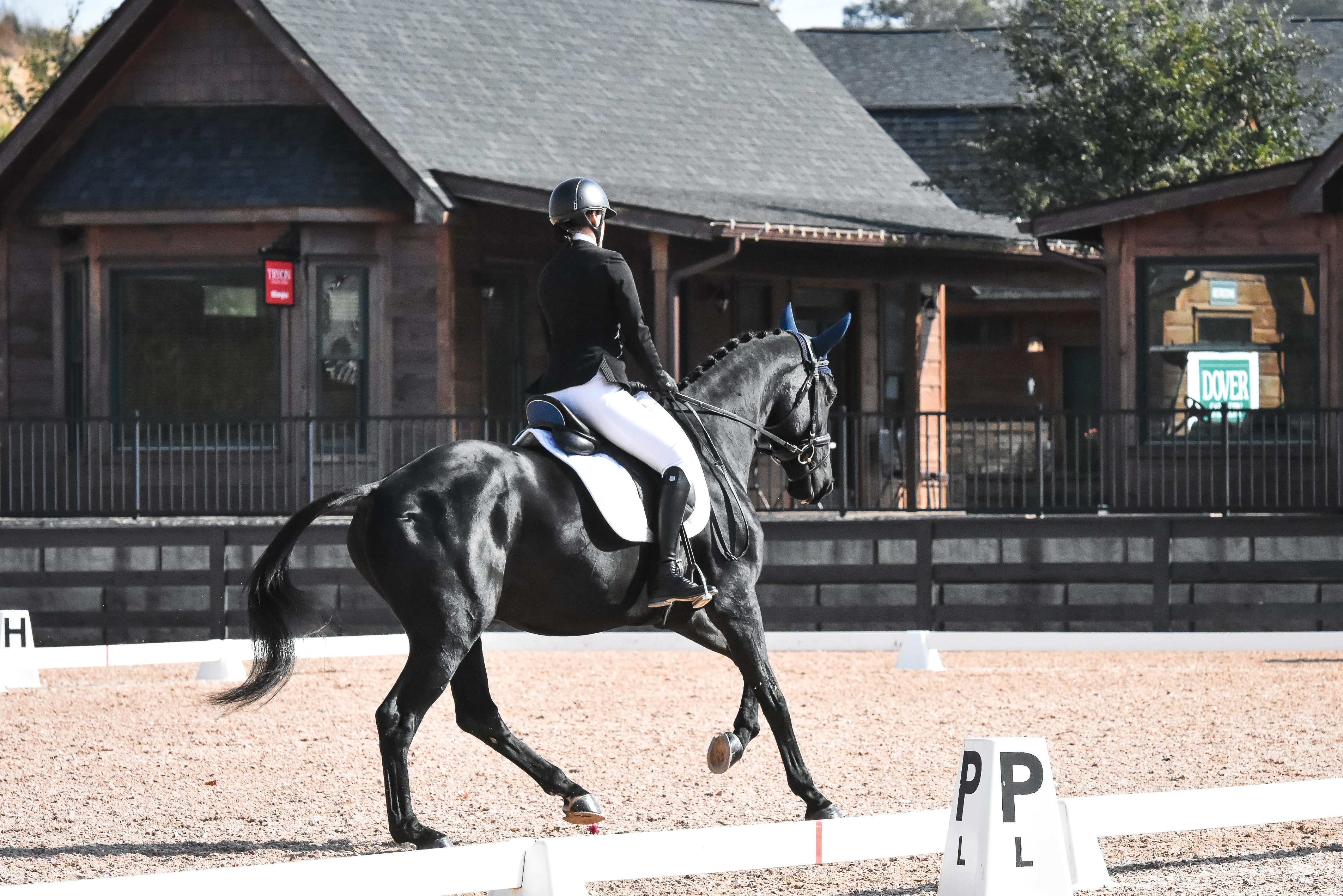 Tola explained that in the last few years, the YHS has found its stride and is providing exactly what young horses – and the young horse industry – needs to thrive:
"Obviously, for the first few years we did a lot of experimentation in venues and regions, and for the last three or four years we have grown because we know where our good markets are, and we know where the good venues are. Our show is really smooth, so people see that this format works: business is happening, people are selling horses, riders and trainers are networking with each other – if you offer something that works, people come."
Susan Novotny-Hokenson, an owner, trainer and rider with four horses participating in Young Horse Show Finals, shared of her experience:
"What an amazing experience. All my horses improved their scores through training by [YHS officials'] recommendations and experience at each event they went to, up to the Finals. I am excited to take every foal crop through the Young Horse Show series as part of their experiences while maturing to their potential."
To learn more about the Young Horse Show, visit www.YoungHorseShow.com
Photos ©TIEC. These photos may only be used once in relation to this press release with proper credit. Contact media@tryon.com with questions.