6:30pm: Saturday Night Lights activities including a Foothills Humane Society Adoption Event! Plus, Equestrian and Animal Demos! Sheepdogs, Friesians, and more! Learn more below.
After-Party: Silo Bar

Pearman Ranch:
Andrew Pearman of internet sensation Pearman Ranch will showcase his Friesian Stallion, Ivan, Friesian colt, Niki, and the Great Hiro-T, a KWPN stallion. It doesn't end there, because you will also get the chance to meet the famous Ivan during his meet and greet.  Stay tuned for more details!
Border Collie Sheepdogs: 
All over the world where there are flocks of sheep, there are Border Collies to work them. The Border Collies' worth, loyalty, and brilliance has stood the test of time allowing them to remain much as they were 300 years ago.
Shona O'Kane has been so fortunate to be able to travel all over North America with her wonderful Border Collies, competing and working in film and television productions. Her  favorite opportunity remains entertaining people and making new friends at herding demonstrations, where she offers spectators a glimpse into the working life of these amazing dogs.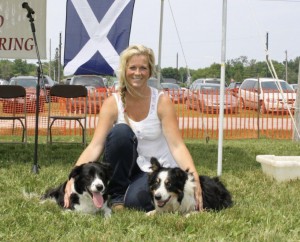 Ben Roy Ousley DVM and his wife Emily have been hosting the North Carolina State Sheepdog Championship since 1984. Ben has traveled with his dogs and competed in trials from Oregon to Wisconsin and from South Dakota to South Carolina. Border Collies began making the rounds with Dr. Ben after graduating from the University of Tennessee in 1980 and have remained in his life to this day.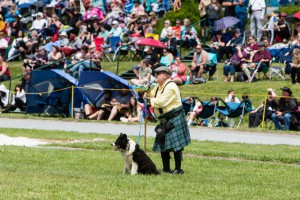 The Ousleys are the owners of The Circle BR Farm in Lawndale North Carolina and use Border Collies to manage their flock of 100 ewes. Having a deep love and admiration for this working breed, Ben is always happy to tell the tales of his life and adventures with his Border Collies.
DareDevil Dogs: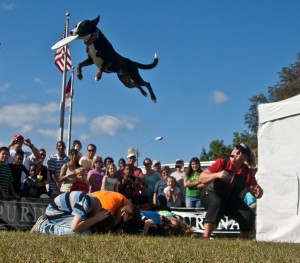 More information to come!