Dear Competitors & Trainers,
We are so excited to have you and your horses here at Tryon International Equestrian Center for a huge week of championship competition! We are pleased to welcome the Washington International Horse Show (WIHS), the Adequan/USEF Para Dressage National Championship, and Perrigo CPEDI 3* to the venue this week! We ask that you review all of the information below so you know what to expect when you arrive.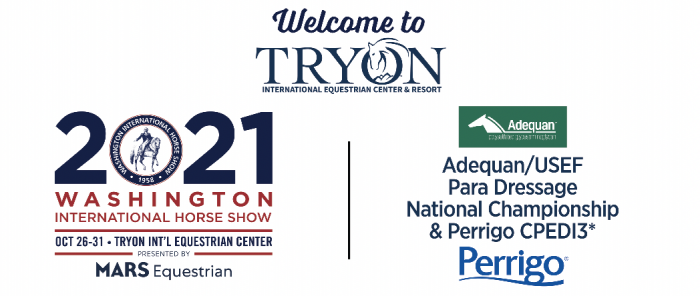 For a complete schedule of events and activities, visit Tryon.com/allevents.
VENUE MAP: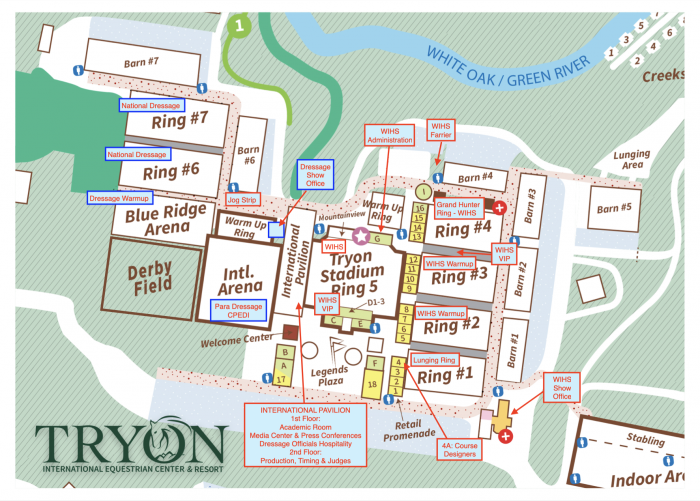 COMPETITOR REMINDER:  Any stalls and/or entries cancelled after the closing date (October 1, 2021) will be subject to a cancellation fee which includes the stall fee and scratch fee.
Sign Up for TIEC Text Alerts
For all TIEC competition news, text TryonCompete to 40691.
For general TIEC news, text TryonNews to 40691.
Tryon Fall Series Photography
The Tryon Fall Series will be photographed by TIEC's in-house photography team. Please visit Tryon.com/Photos to send in your photo requests ahead of each competition week. Photos can be viewed and purchased at TryonResort.Pixieset.com.
NEW RV Center Now Open!
Tryon Resort's RV Center is now open to guests from 6:00 A.M. to 9:00 P.M. everyday! Guests can enjoy amenities such as a Fitness Center, Showers, Coin Laundry Facility, and more.
COVID-19 Protocols
Tryon International Equestrian Center & Resort (TIEC) is consistently monitoring the State of North Carolina's response to COVID-19 and following federal, state and CDC recommendations accordingly.
TIEC's protocols and recommendations for all individuals' safety while onsite at the venue are as follows beginning October 7, 2021.
All guests and TIEC employees are encouraged to do the following:
Visit Tryon.com/covid to read our updated COVID-19 operations plan.
Competing at TIEC
This Week at Tryon Resort
Visit Tryon.com/ThisWeek for a quick way to find most everything you will need to know during your stay with us including:

Live Stream
Watch feature classes, archives and more on the Tryon Live Stream at Tryon.com/Streaming.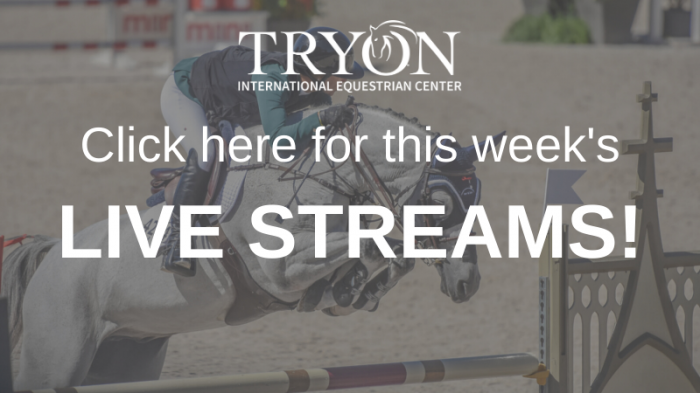 Key Contacts
Thanks again for joining us this week and for your cooperation in keeping TIEC safe and enjoyable. Do not hesitate to contact us with any questions or concerns. Here is a list of helpful contacts:
We look forward to seeing you in the rings soon and wish you all the best!
The Team at TIEC & Tryon Resort