1 – Create a profile
2 – View volunteer opportunities
3 – Sign up for a position!
Upcoming Needs:
 Tryon Fall Series Hospitality Greeter & Monitor
Tryon Fall Series Welcome Center Host
Helpful Documents: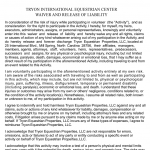 Volunteer Waiver: click here to sign

Required online signature for all volunteers annually.
Volunteer Portal User Guide:
Click here to learn more about how to create an account online and sign up for volunteer events.