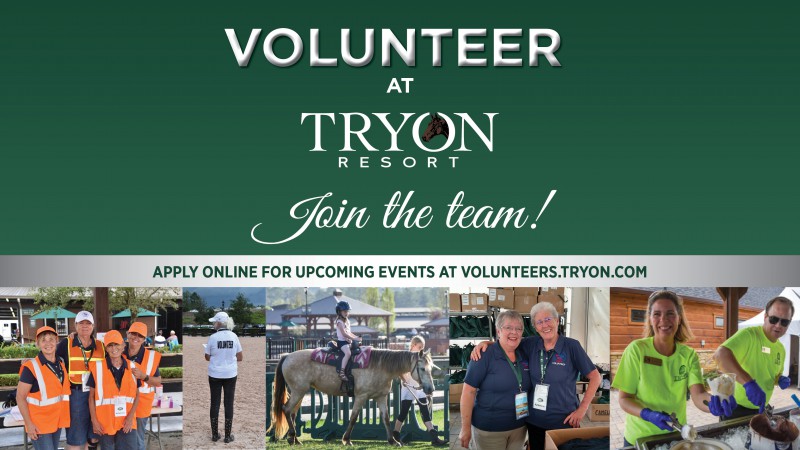 Click the Above Image to Access the Volunteer Portal!
Upcoming Needs:
Saturday Night Lights – May-October
The ultimate Tryon tradition – "Saturday Night Lights" (SNL) – features free family fun coupled with world-class equestrian sport creating a favorite community event all season long.
NONPROFIT MARKETING BOOTH OPPORTUNITY
during Saturday Night Lights!
We offer this program so that local nonprofit organizations may gain exposure to the patrons that frequent our Saturday Night Lights events each weekend. You are encouraged to gain interest in your non profit initiatives, including advertising a fundraiser or signing up volunteers.
We provide:
A table, chairs, and tablecloth
 Logo on the jumbotron
 Inclusion in our weekly events newsletter
You bring:
10′ x 10′  shade structure (pop-up tent)
Marketing materials and ability to sell items for fundraisers:  girl scout cookies, Kiwanis brooms, "can" drive for local churches, coat drive, backpack drive for schools, etc…
Volunteers to help us for the evening. We request 6-8 volunteers to sign up to be Greeters each Saturday night that you set up a table. Please click here for the online signup.  Each volunteer will need to create and account and signup as a greeter.
Our Saturday Night Lights Series begins the first weekend in May and runs through October. The time commitment is 5pm – 8:30pm. Please click the link below to signup so we can ensure that a table is reserved for your group and that you are the only nonprofit that weekend.
FLORAL ARRANGEMENT ASSISTANTS
Assist the TIEC Floral Designer in creating
gorgeous, fresh flower arrangements.
Positions Available:
Friday, October 18th, noon – 5pm
Saturday, October 19th, 10am – 5pm
Friday, October 25th, noon – 5pm
Hobby Horse Competition Volunteers!
Saturdays in Oct: 19th and 26th
4:15pm – 6:30pmCompetitive hobby horsing originates in Finland and has more than 10,000 active participants. Riders participating in competitive hobby horsing – a toy consisting of a stick with a model horse head – perform and mimic the movements and technicality of horseback riding in the disciplines of show jumping and dressage, then translate that to their stick horse, where judges will mark and score their rounds.
Spartan Races:
Volunteer at the Spartan Races and receive a free pass to compete!
 Young Horse Show Series Finals – November 7-10
The Young Horse Show Series is designed to provide sport horse breeders as well as owners, trainers and riders of all disciplines an affordable show venue to introduce and evaluate their young horses to the show environment and "put on necessary mileage" with appropriate and special classes suitable to the proper development of young horses.  It is also intended to create a sales environment where numerous young horses are in a single location and their talents displayed in front of a buying audience.
 Winterfest – Saturdays in December
Celebrating the season with festive events, lights, and music, TIEC's Winterfest tradition is hosted Saturdays in December and includes Breakfast with Santa, Story time with Mrs. Claus, cookie decorating and more!
73rd Tryon Block House Races – April 11
This historic event celebrates the stunning display of power and speed that is steeplechase with tailgating, hat and "go to heck" pants contests, plus five races and a total purse of $135,000 up for grabs, all for an unforgettable day.
Helpful Documents: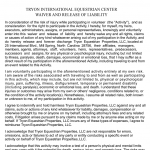 Volunteer Waiver: click here to sign

Required online signature for all volunteers annually.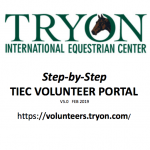 Volunteer Portal User Guide:
Click to learn more about how to create an account online and sign up for volunteer events.