American Hobby Horse at TIEC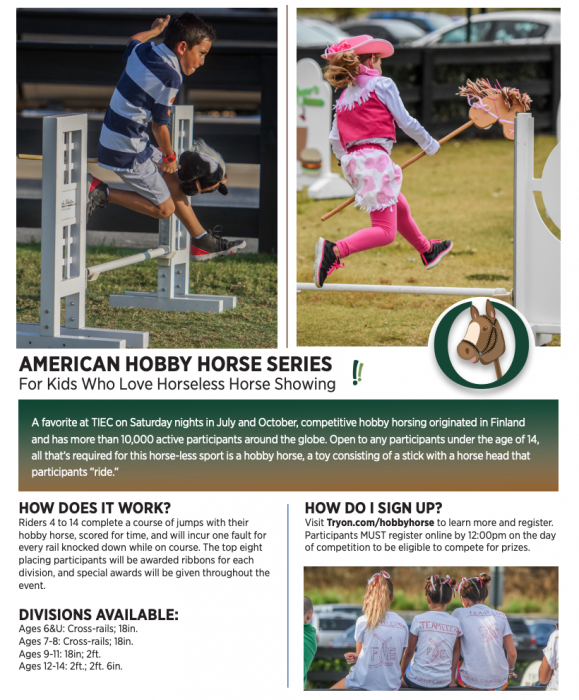 Fall Series
October 9th, 16th, 23rd, & 30th (check-in at 4:30pm)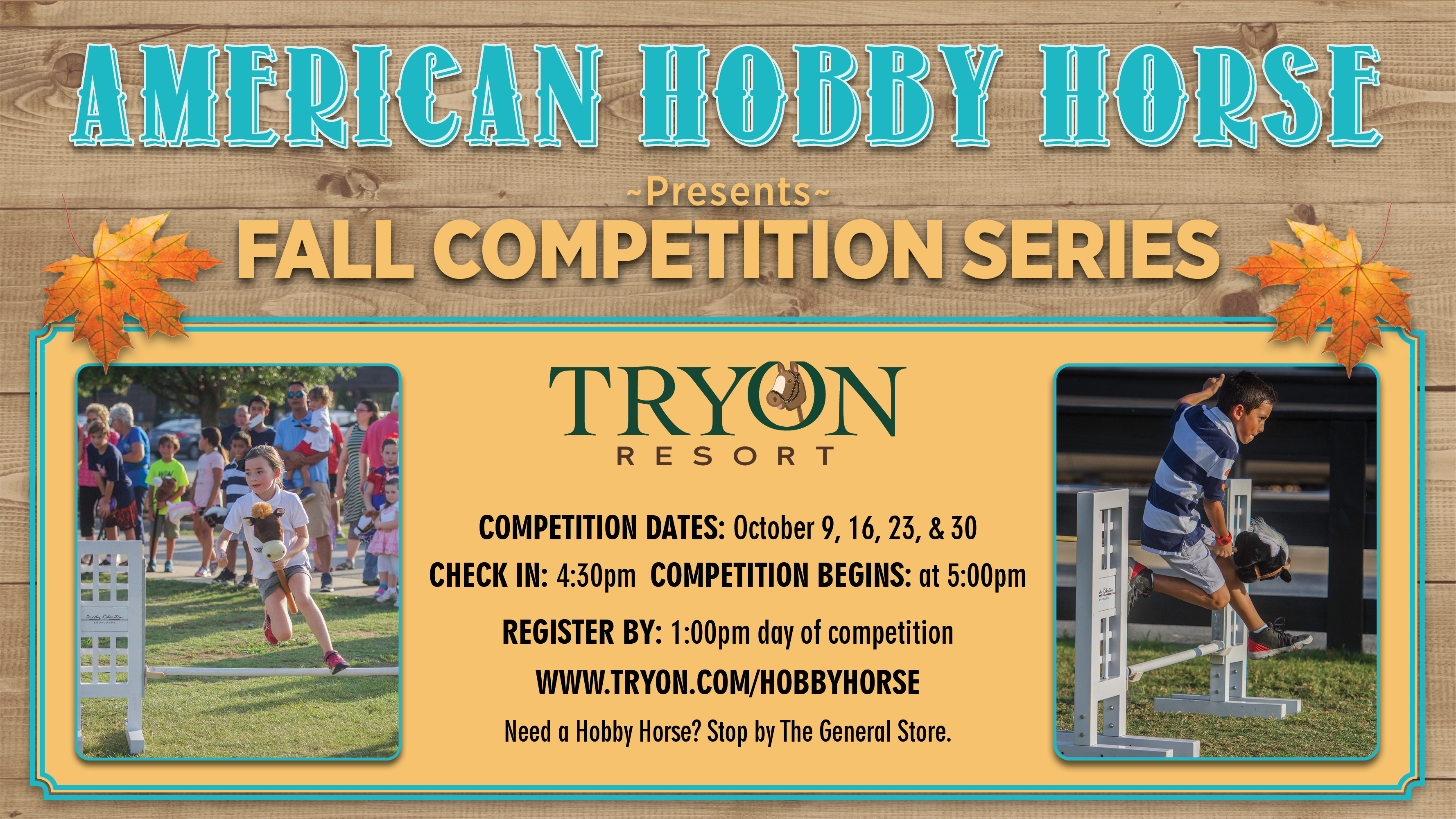 For more information about Hobby Horse, please contact hobbyhorse@tryon.com.
Sign Up
No signups onsite day of the event.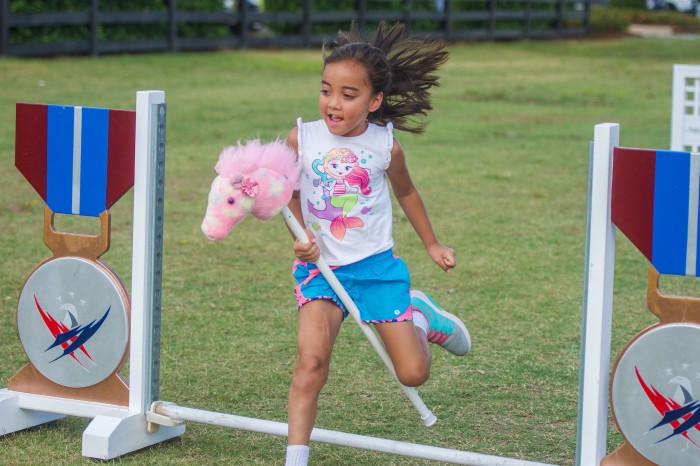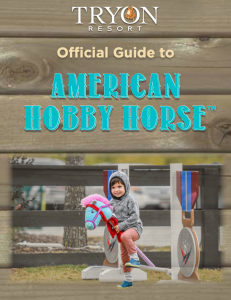 American Hobby Horse FAQ
What is Hobby Horse? 
Competitive hobby horsing originates in Finland and has more than 10,000 active participants. Competitions have been seen repeatedly on mainstream media outlets and social media platforms, even earning coverage from networks and programs on ESPN and ABC, and in publications like The Wall Street Journal.
Riders participating in competitive hobby horsing – a toy consisting of a stick with a model horse head – perform and mimic the movements and technicality of horseback riding in the disciplines of show jumping and dressage, then translate that to their stick horse, where judges will mark and score their rounds. For participants competing in show jumping, courses are set with tricky combinations and patterns, similar to the showjumping competitions seen at TIEC throughout the year.
When are Hobby Horse competitions happening? 
TIEC hosts Hobby Horse competitions every Saturday during our Summer Series in July and during our Fall Series in October!
Where are Hobby Horse competitions happening? 
Regular Hobby horse competitions are typically held in the front green space next to the General Store. Our Hobby Horse Final is held in the Tryon Stadium!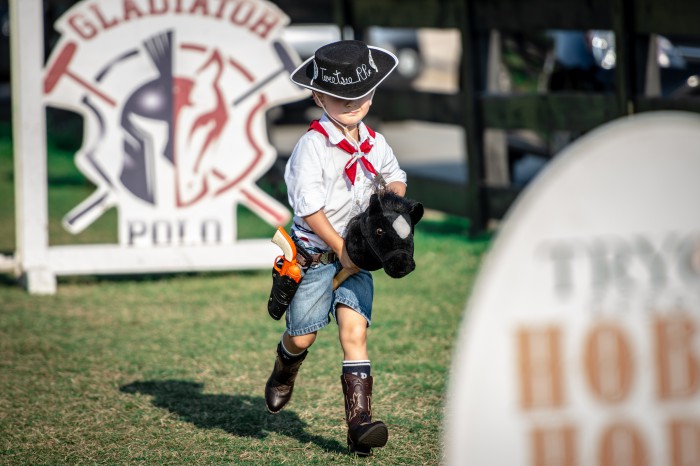 Where can I purchase a Hobby Horse? 
The General Store at TIEC carries an assortment of Hobby Horses available for purchase. However, we encourage creativity with designing your own Hobby Horse!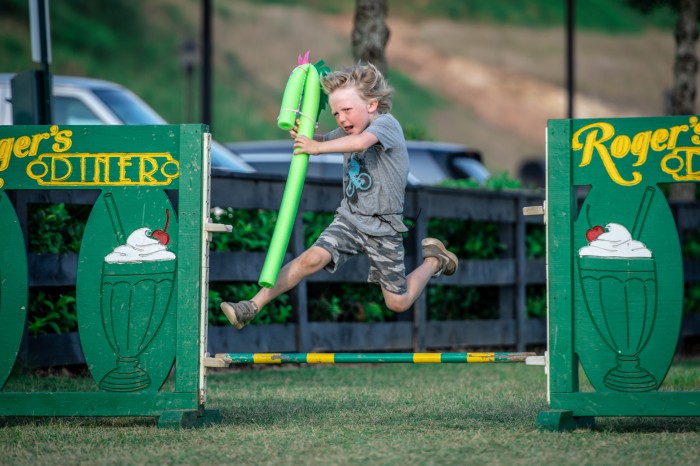 What fence heights or divisions are usually offered at TIEC? 
Divisions for in-person competitions are designated by age at various jump heights:
Ages 6 & under: Cross-rails, 18in.
Ages 7-8: Cross-rails, 18in.
Ages 9-11: 18in., 2ft.
Ages 12-14: 2ft., 2ft. 6in.
Ages 15 & Up: 2ft, 2ft. 6in.
*Children may compete in all of the height levels within their age division.
Are there any specific rules or regulations for participants? 
Riders must complete the entire course with their hobby horse and will incur one fault for every rail knocked down during their time on course. Results will be based on the time in which the rider completes the course, with the fastest rider taking first place. The top eight places will be awarded ribbons for each division at the conclusion of the competition. Participants should wear comfortable, athletic attire and running shoes or tennis shoes.
Are there special awards or prizes? 
Special awards are given each week to the Best Hobby Horse and the Best Turned Out Rider for in-person competitions. These awards will be based upon the unique style of the horse and the rider's outfits and chosen by the announcer.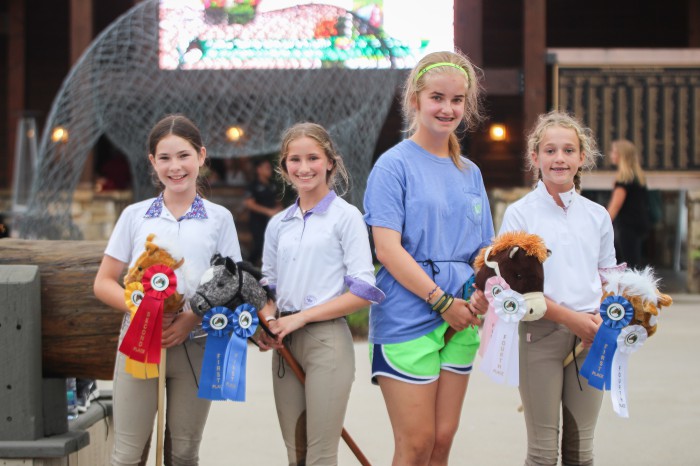 Where do I get more information?
For more information about Hobby Horse, please contact hobbyhorse@tryon.com.