USPC Champs – East is back at TIEC this July! Join us for a week of multidiscipline competition and fun. FREE and open to the public, you won't want to miss this event! Read more below.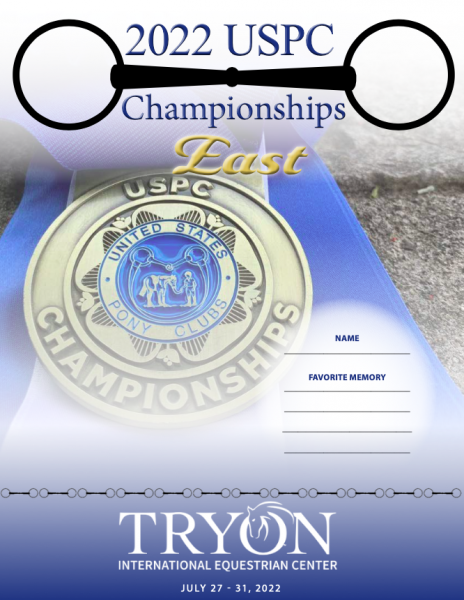 Things to Do:
Choose Your Adventure:
Our region is full of stunning vistas, waterfalls, swimming holes and lakes that are must-sees, particularly in the summer and fall. Cool off with a lake day at Lake Lure, Lake Lanier, Lake Bowen, Lake Adger, and many more. Enjoy action-packed water sports or simply drift, then hit the trails to wonder at the majesty of hundreds of waterfalls in Western North Carolina. A few of our favorites? Big Bradley and Little Bradley Falls (Saluda, NC), the Hickory Nut Falls at Chimney Rock State Park, and Triple Falls (DuPont State Forest).
Want to level up? Zip line through the Green River Gorge for a high-octane good time, or choose an ATV tour, kayak excursion, or go gem mining for precious jewels you can take home with you.
If you prefer to explore the region by land, hike to a 75-mile panoramic view at Chimney Rock State Park or drive to the summit for a relaxing top-of-the-world experience. Meander the famed Lake Lure Flowering Bridge, too, and enjoy 155 feet of carefully-curated gardens featuring more than 1,000 native flowers and plants to delight the senses.
You're never more than a few minutes' drive to state parks and public lands in both North Carolina and South Carolina, from the stunning Pisgah National Forest to Croft State Park and many more. Hit the Blue Ridge Parkway for high-elevation fun, cooler temps,  breathtaking views, and endless enjoyment.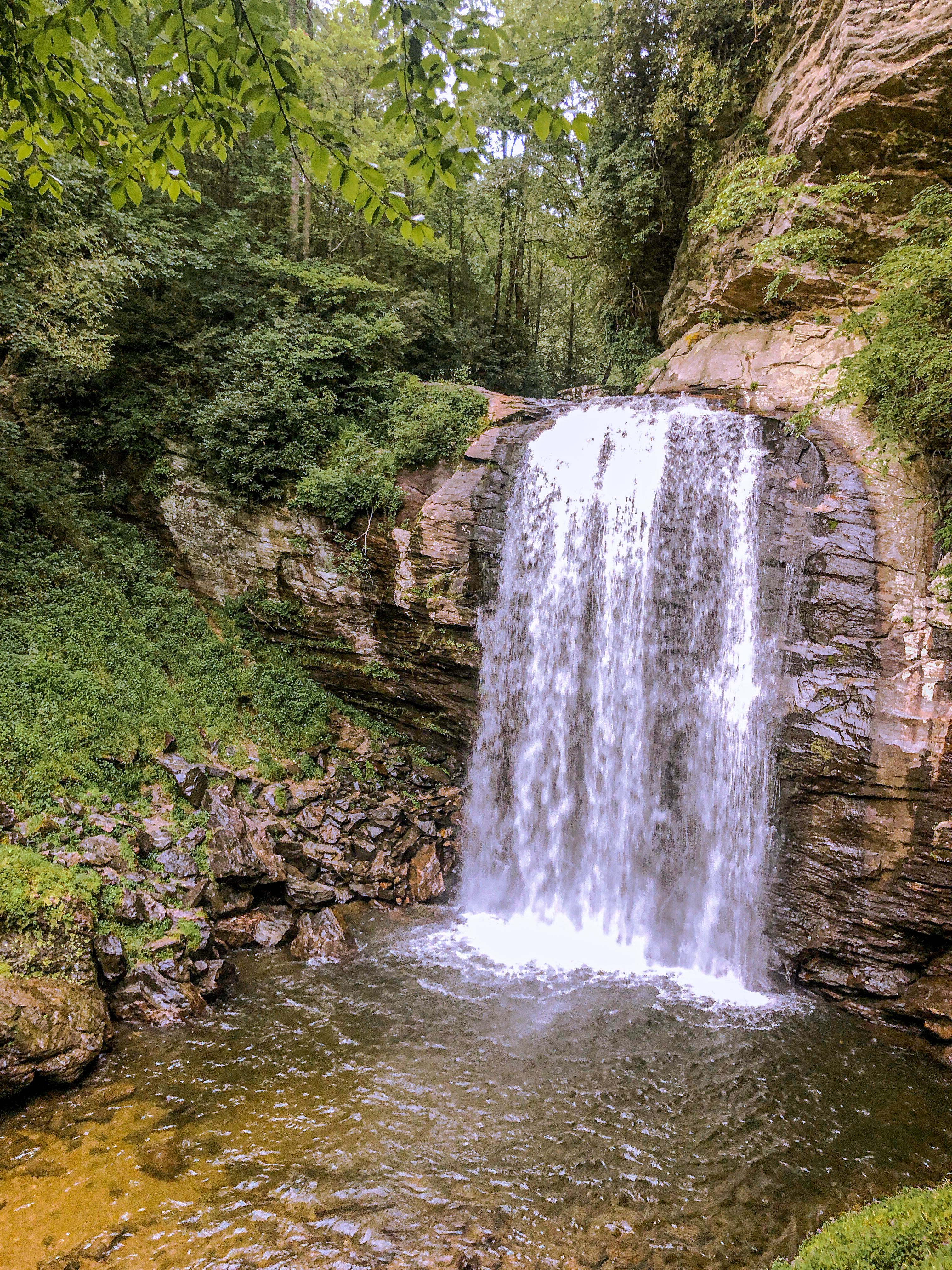 ©Madison Ibach
Small Town Friendly:
Tryon Resort is flanked by dozens of small towns with welcoming main streets, diverse shopping, local flavors and unique attractions, including our nearest neighbors: Rutherfordton, Forest City, Columbus and Tryon, North Carolina, as well as Landrum and Campobello, South Carolina.
Just a short drive up the mountain towards Hendersonville and Asheville, you can find hundreds of chef-owned restaurants, performing arts and entertainment venues such as the Flat Rock Playhouse, the iconic Orange Peel (Asheville), and a vibrant art scene.
Savor Your Life:
For a luxurious and relaxing experience, tour one or all of the local vineyards and breweries surrounding Tryon Resort. Some of the nearest wineries include: Overmountain Vineyards, Mountain Brook Vineyards, Parker Binns Vineyard, Russian Chapel Hills Winery, and Burntshirt Vineyards. If beer is more your thing, try the Iron Key Brewing Co., Hickory Nut Gorge Brewery, or Sierra Nevada Brewing Company.
For an unhurried and relaxing escape, we recommend visiting the iconic Biltmore Estate, the largest home in America set on a stunning 8,000 acres of gardens and preserved forests. From spa and interactive experiences to wine tasting and private tours, the destination is worth the drive.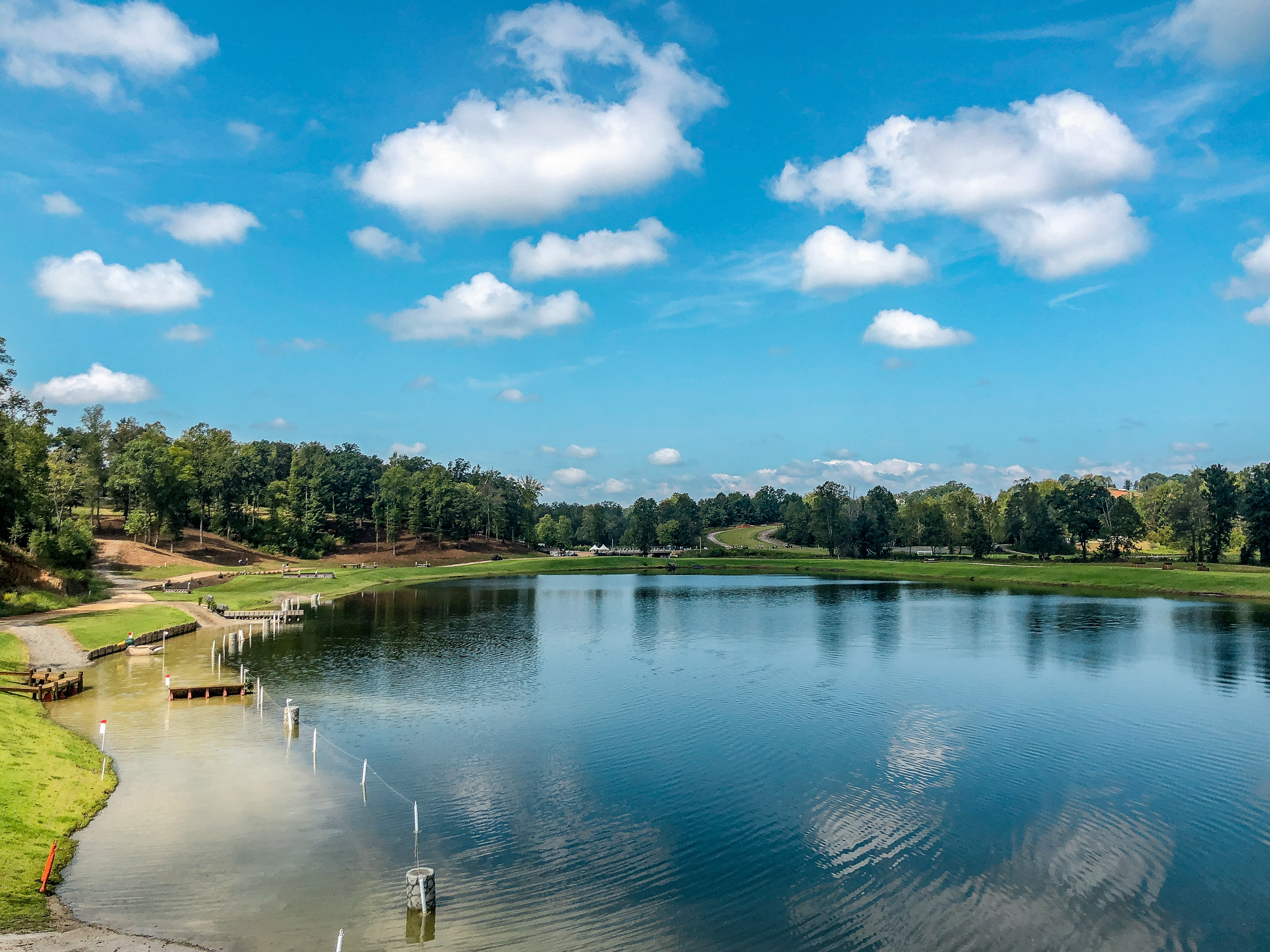 ©TIEC
Home Base:
If you'd rather not stray too far from the barns, Tryon Resort offers numerous amenities and activities for everyone in your group to enjoy. Eight restaurants and bars surround the main concourse, from diner classics to organic and local favorites, Italian cuisine, grab-and-go meals and more.
Just steps from the competition rings, you can treat yourself to a shopping spree at one of many equestrian and non-equestrian boutiques, as well as enjoy services: get your nails done or a facial from Julie's Primp & Polish, relax and unwind with a massage from BreakAway Chair Massage, and indulge in delicious fine chocolates at Bonne Bouche.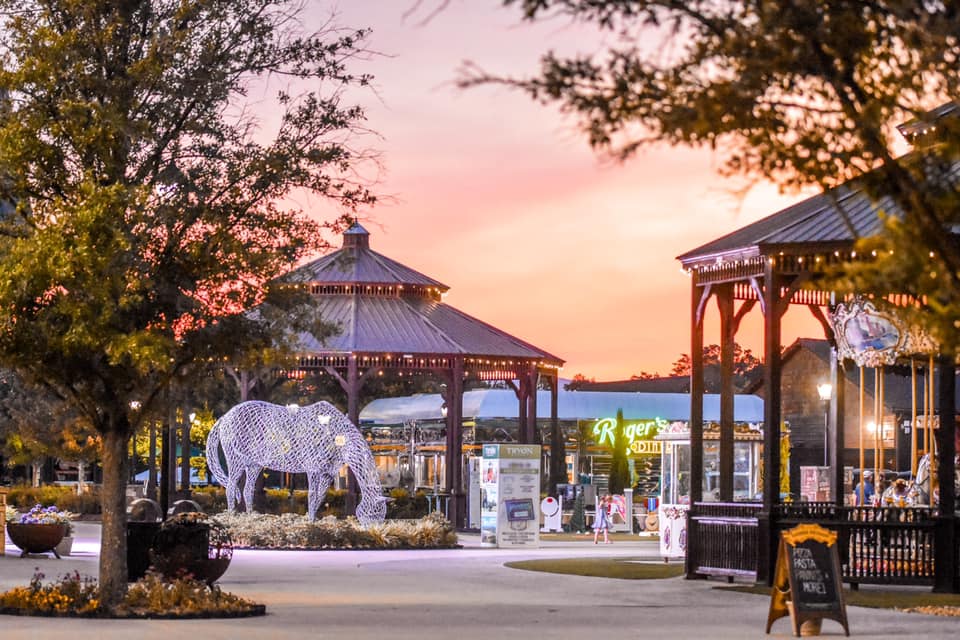 ©TIEC
There are plenty of ways to stay fit and enjoy the great outdoors, too. CrossFit Wide Open is Tryon Resort's new full-service gym located within the first floor of the International Pavilion, offering memberships, classes ranging from kickboxing to yoga and more, personal training services, and pickleball courts. Guests are welcome to meander through the multi-purpose trails that surround the property, including our White Oak Cross-Country Course and the Glades trails, for a scenic creekside hike.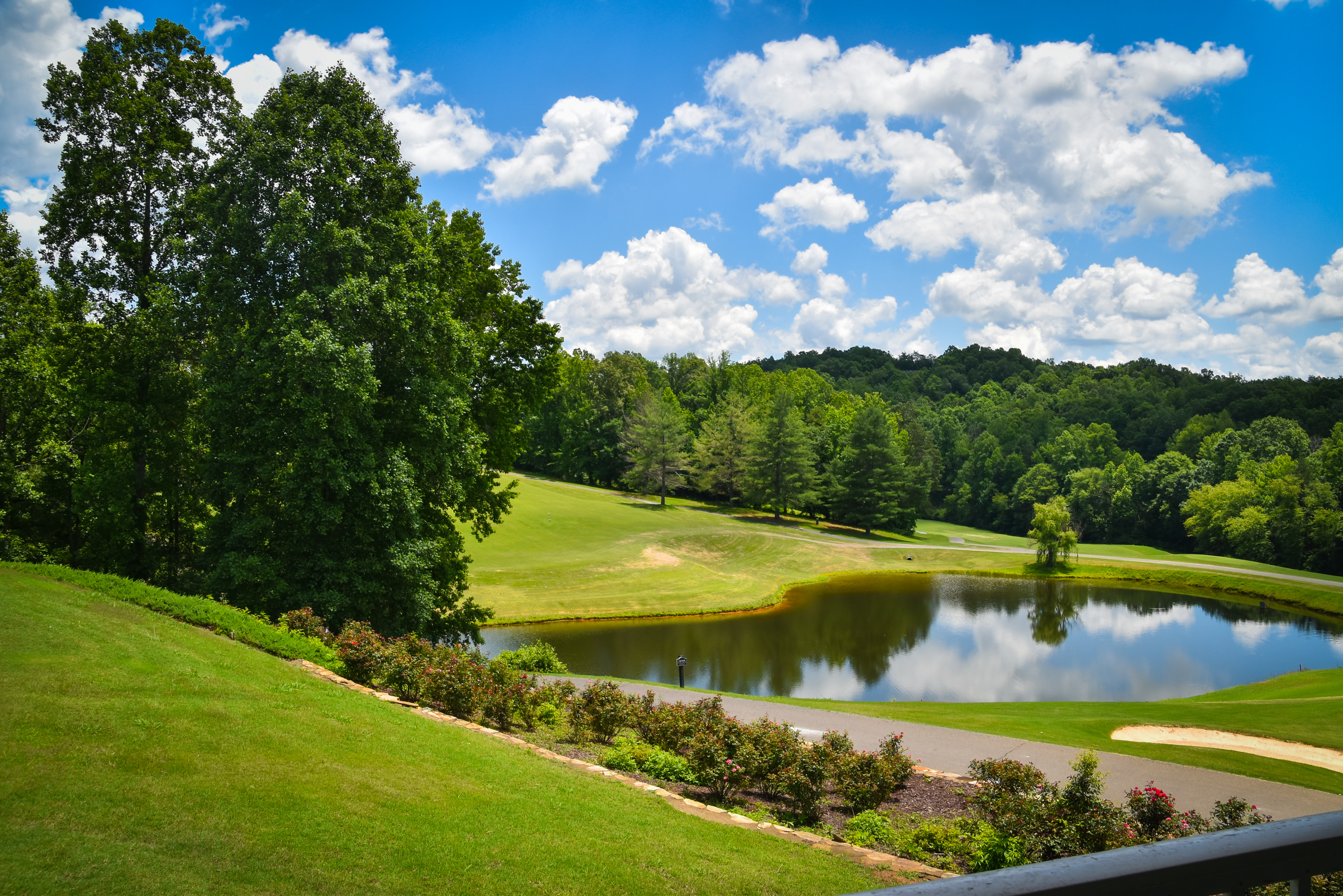 ©TIEC
To test your shot with clay pigeon shooting, head to Tryon Resort's Cleghorn Gun Club, just minutes from showgrounds. From gun and ammo rentals to lessons with experienced instructors, the 15-station course and five stand will challenge any shooter from novice to expert. If you'd rather swing than shoot, Tryon Resort's Cleghorn Golf & Sports Club boasts an 18-hole George Cobb design that will both challenge and satisfy any golfer. While you're there, enjoy post-round drinks or wings at Mulligans in the pro shop, or enjoy the Olympic-sized pool and athletic courts. Tryon Resort lodging guests receive complimentary pool passes and TIEC competitors can purchase a discounted day pass to enjoy this amenity.