Brooke USA is Painting TIEC Orange October 21-27!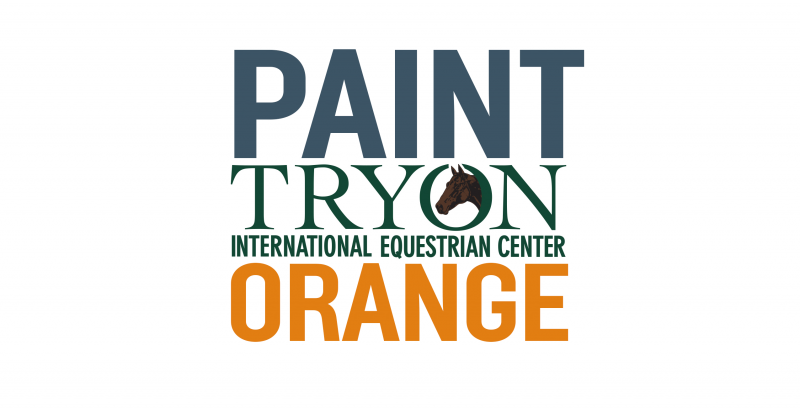 Schedule of Events:
All Week Long: Round Up Your Tab at the Restaurants!
Every penny counts towards supporting working equines around the world. Round your bill to the nearest dollar at any TIEC restaurant for an easy way to give!
Art Auction and Reception to benefit Brooke USA: Friday 6-8pm
Live Music, Appetizers and a cash bar, plus an array of fine art with a portion of proceeds going to Brooke USA make for a night you won't want to miss at TIEC!
Up for auction: original pieces from each of the TIEC Artist in Residence featured artists for 2019! Multiple mediums represented to suit any art-lover's taste.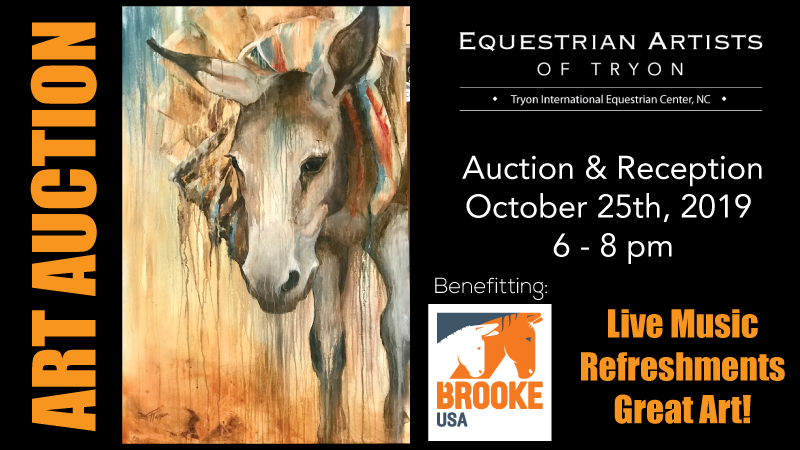 "Paint TIEC Orange" Stall Decorating Contest:
Decorate your stall and raise money as a barn family to Paint TIEC Orange! This stall decorating contest will kick off Tuesday, but judging will take place Friday at 3pm. Awards will be given for the best Stall Decoration and to the Barn who raises the most money for Brooke USA at the time of judging. More information and decorating guidelines will be distributed Tuesday, October 22.
Brooke USA Arts & Crafts Tent: Saturday all day
Enjoy a coloring station, arts & crafts activities for kids of all ages, and a reading station to learn about the horses and donkeys around the world that Brooke USA helps support. You can also purchase a Brooke USA bag for trick-or-treating along Vendor Row Saturday night!
Scavenger Hunt: Saturday all Day until 4:30pm
Visit the Brooke USA tent in Legends Plaza to collect your passport, then set off to find all 12 clues and learn about the work of Brooke USA!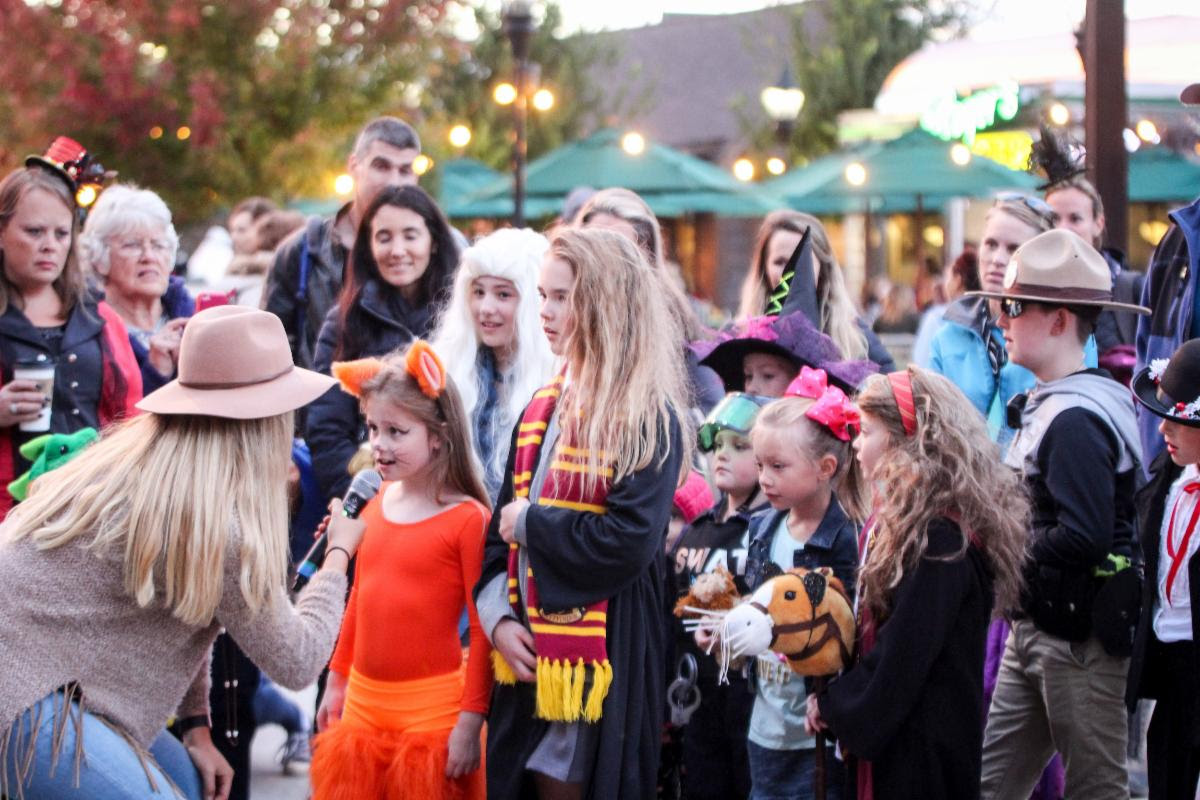 Trick-Or-Treating: Saturday 5-8pm, Vendor Row
Bring your best costume and enjoy trick-or-treating at each of our boutiques along Vendor Row from 5-8pm. If you need a bag to collect your treats, Brooke USA has some in their Arts & Crafts tent in Legends Plaza!
Costume Contest: 6:15pm, between Vendor Cabins 8 & 9
Don't forget to enter our annual Halloween Costume Contest, featuring multiple categories and guest-judged by Brooke USA.
Mule Fuel and More at the Silo Bar: Saturday
Signature orange-themed drinks will be featured at the Silo Bar Saturday, with a portion of proceeds from specialty items and tips going to Brooke USA.