Mill Spring, NC – October 2, 2020 – Tickets are on sale now for the ultimate Halloween driving tour – the Giggle Box Circus Carolina Pumpkin Spelltacular Presented by Ingles! Over 5,000 magical pumpkins burst to life in this breathtaking Halloween experience for the entire family. From the safety and comfort of your own vehicle, journey into a magical hollow and be swept up in an enchanted adventure while driving along a breathtaking route of incredible jack-o-lantern displays, with stops along the way for immersive theatrical scenes starring characters from treasured stories and movies. Plus, trick-or-treat candy bags courtesy of Ingles will be gifted to each child at the end of the drive-thru.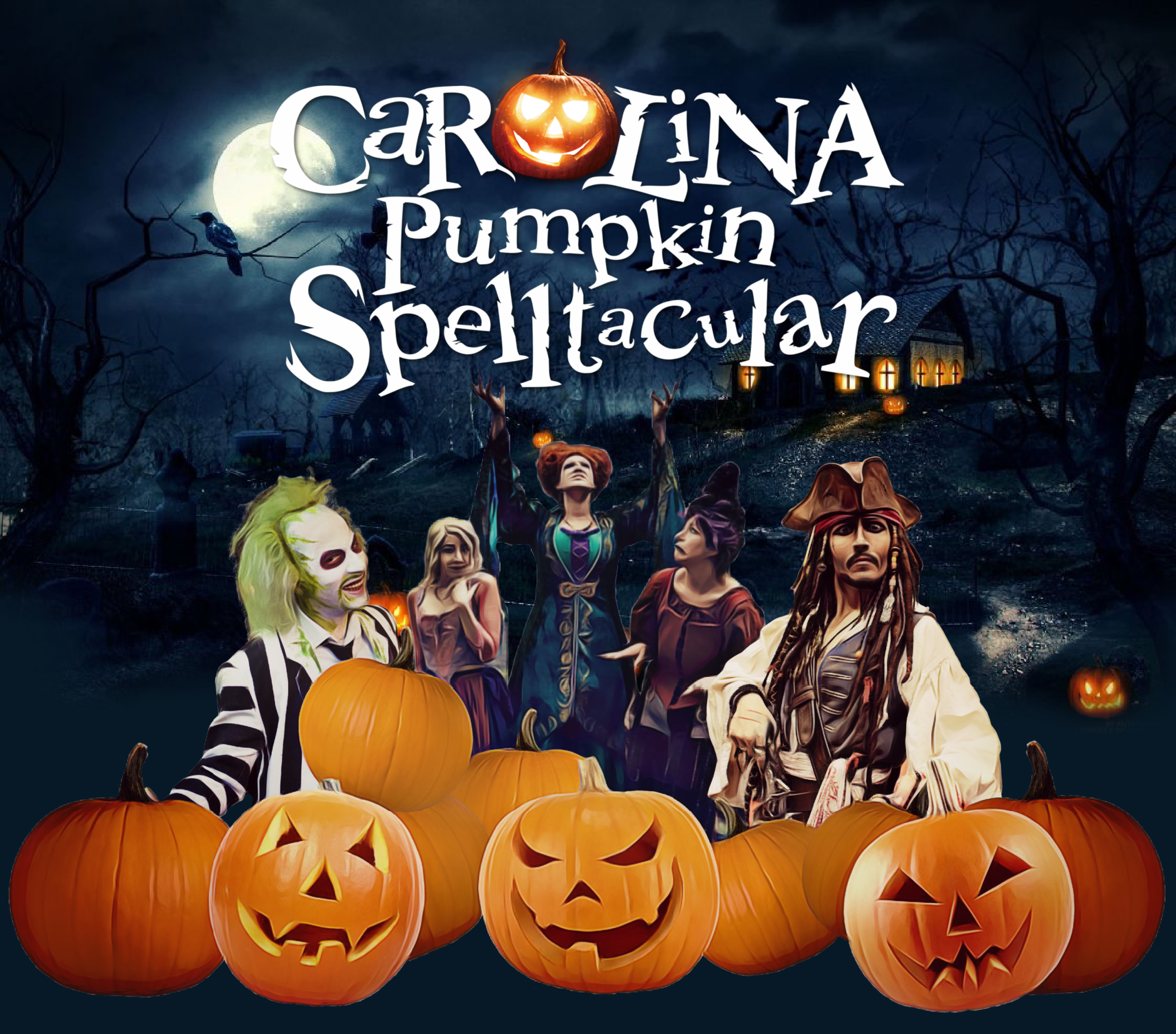 Also sponsored by Tryon Resort, fans of Halloween, pumpkins and live theater can experience this interactive, family-friendly Halloween celebration on October 22, 23, 24 and 29, 30 & 31, 2020. Take Highway 74 to exit 170 in Mill Spring, NC, and follow the signs to the entrance gate. Gates will open at 7pm each night and the last car will be admitted at 10pm. Tickets are $25 per carload and can be purchased online at CarolinaPumpkinSpelltacular.com.
WATCH: click here to view the promo video!
A portion of proceeds benefit Giggle Box Circus, a non-profit organization dedicated to empowering children in the hospital using magic tricks, circus skills, puppetry, and music. Giggle Box Circus presented The Grinch's Whoville Village at Tryon Resort's 2019 Winterfest and are ready to raise the bar on safe family fun this Halloween.
The whole family will be delighted by this fun fall experience and have everyone dancing in their seats, laughing, gasping with wonder, and screaming, "Happy Halloween" at the top of their lungs.
More Info
About Giggle Box Circus
This event is made possible by Giggle Box Circus, an outreach program dedicated to empowering children in the hospital using magic tricks, circus skills, puppetry, and music. A portion of proceeds from this event will help Giggle Box Circus continue to make magic happen for children who need it most. For more information, visit them on Facebook at
Facebook.com/GiggleBoxCircus
.
About Ingles
Ingles Markets, Incorporated is a leading supermarket chain with operations in six southeastern states. Headquartered in Asheville, North Carolina, the Company operates 197 supermarkets. In conjunction with its supermarket operations, the Company operates neighborhood shopping centers, most of which contain an Ingles supermarket. The Company also owns a fluid dairy facility that supplies Company supermarkets and unaffiliated customers. The Company's Class A Common Stock is traded on The NASDAQ Stock Market's Global Select Market under the symbol IMKTA. For more information, visit Ingles' website at
www.ingles-markets.com
.